5 Films (And A TV Show)… A series where we recommend films referenced, inspired, influenced or generally like a certain Woody Allen film, from his first to his latest. All picks are subjective – let the arguments begin!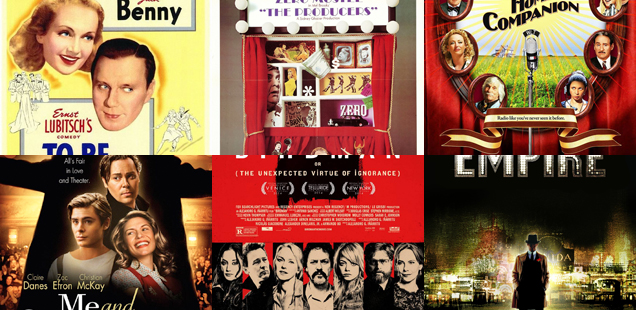 Bullets Over Broadway was a hit with fans and critics, a crowd pleaser that showed everything that Allen loved about the 20s. The gangsters, nightclubs, theatre, music, costumes, cars joined one of Allen's deeper ideas.
Our choices for films top watch relate to putting on a show, usually about big themes. They are funny, but also poignant. Here's 5 films and TV show to watch after Bullets Over Broadway.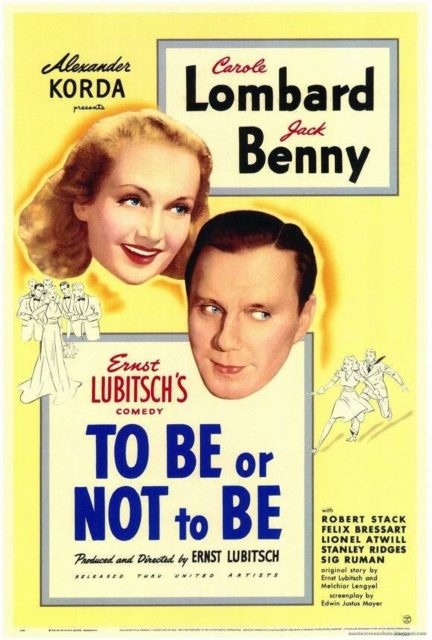 To Be Or Not To Be (1942)

d. Ernst Lubitsch
A troupe of Shakespearean actors are recruited on a mission to defeat Hitler. Can they convince the Nazis with their acting talent, without bickering along the way? A masterpiece, made before the war even ended.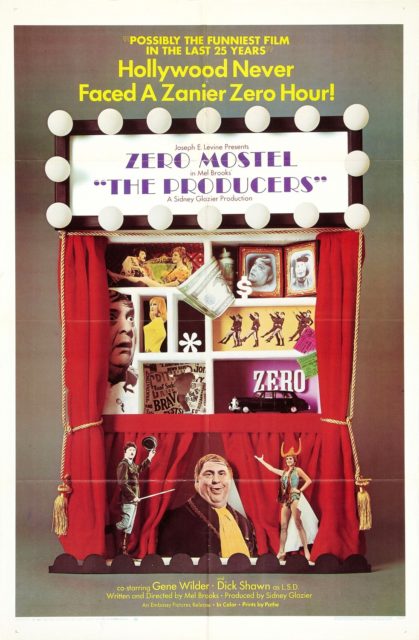 The Producers (1967)
d. Mel Brooks
Two Broadway agents have a plan to put on the worse show ever. But it turns out to be a hit – and big trouble. The first of many masterpieces by Brooks, who later turned this into a musical then back into a film! It also led to a successful musical.
Gene Wilder (Everything You Always Wanted To Know About Sex) and Zero Mostel (The Front) are both fantastic. Kenneth Mars (Radio Days, Shadows And Fog) both appear.
A Prairie Home Companion (2006)

d. Robert Altman
Altman's dreamy goodbye was based around the real radio show of the title. When that show ends, angels turn up and the idea of goodbye itself is under investigation. It was ultimately Altman's last film. Great songs to boot.
Some Allen alumni star, including Meryl Streep (Manhattan), Lily Tomlin (Shadows And Fog) and John C Reilly (Shadows And Fog).
Me And Orson Welles (2008)
d. Richard Linklater
A journey back to the 30s and Broadway, a young man finds himself in the legendary theatre group led by Orson Welles. But is fame, and those bright lights, really worth the heartache? Christian McKay is uncanny as Welles.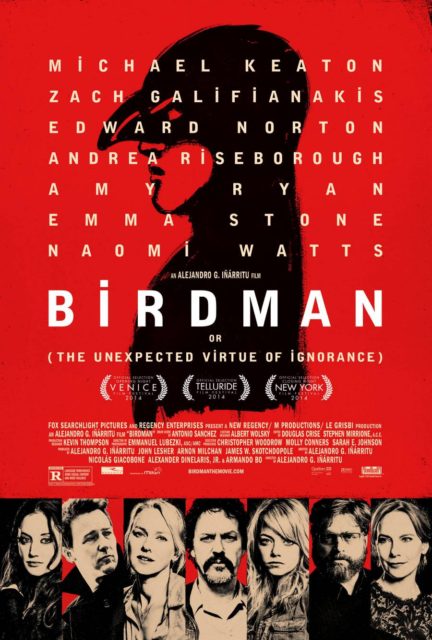 Birdman or (The Unexpected Virtue of Ignorance) (2014)

d. Alejandro González Iñárritu
An arthouse hit that brought back Michael Keaton in a big way. The quirky story of an actor going from superheroes to more serious drama, shot in what appears to be a single take. A virtuoso work about the nature of art.
Edward Norton (Everyone Says I Love You), Emma Stone (Magic In the Moonlight, Irrational Man) and Naomi Watts (You Will Meet A Tall Dark Stranger) also star.
Boardwalk Empire (2010-2014)
The collision between the nightclub scene and the gangster scene played out over 5 series of Boardwalk Empire – violently and glamorously. The show looked amazing, and won awards year after year.
Many of the cast worked with Allen – Gretchen Mol (Celebrity, Sweet And Lowdown), Jeffrey Wright (Celebrity), Michael Stuhlbarg (Blue Jasmine), Bobby Cannavale (Blue Jasmine) and Ben Rosenfield (Irrational Man).
Let us know your picks for Bullets Over Broadway and if you agree with our picks. We are also looking for picks for Mighty Aphrodite, which is the next film we will cover. Let us know in the comments below or on Facebook or Twitter. Check out the full list of 5 Films (And A TV Show).