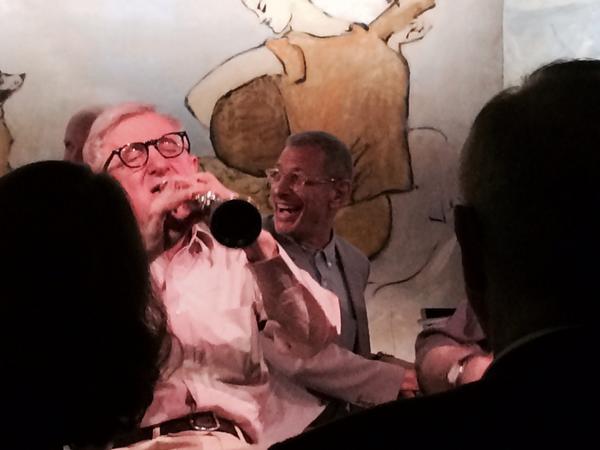 A little Annie Hall reunion happened on Monday night. Jeff Goldblum, who had the briefest of cameos in 'Annie Hall', joined Woody Allen and his regular jazz band onstage for a song.
Allen, of course, has held his regular Monday night slot at The Carlyle Hotel for decades. His performances with the Eddy Davis New Orleans Jazz Band are a hot ticket in New York. This month, Goldblum and his own band – The Mildred Snitzer Orchestra – began performing at the Carlyle. So it makes sense that the two would end up on stage together.
A pretty cool photo hit twitter. You can see a big smile on Goldblum's face.
Woody Allen and Jeff Goldblum jamming at The Carlyle tonight. Priceless. pic.twitter.com/b1pTb71gFl

— Eric Hippeau (@erichippeau) September 16, 2014
Allen's residency started again just this week, having taken the summer off to make his 2015 film. They are booked to play every Monday night until 15th December 2014. You can find more details on trombonist Jerry Zigmont's website.
Here's Goldblum's memorable cameo.