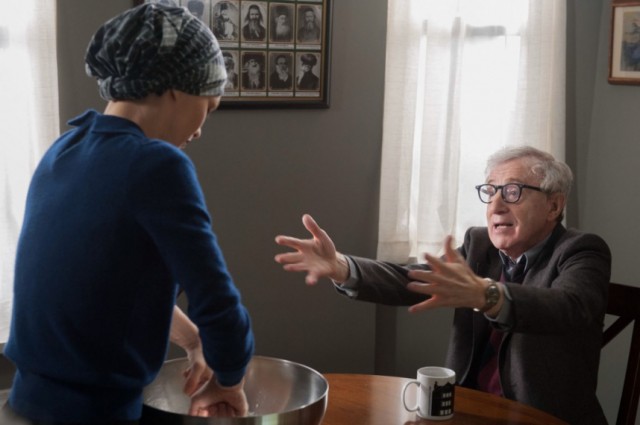 Fading Gigolo opened this weekend in the US, and it's taken a big draw of the box office so far. The new film written, directed and starring John Turturro has netted a bigger per-theatre average than any film this week, and it's the second biggest weekend for any film this year.
'Fading Gigolo' has grossed $198,399 in just five theatres (in two cities – New York and Los Angeles). That brings a per-theatre average of $39,680, the second strongest opening so far this year behind Wes Anderson's 'The Grand Budapest Hotel' (which shattered records with an over $200k average).
Bill Lee, the CEO of Millenium Entertainment (who distribute the film) told the Hollywood Reporter
Fading Gigolo is performing better than we had even hoped. Propelled by fantastic word of mouth we saw a spectacular jump from Friday to Saturday, which goes to show that audiences were craving a funny and heartfelt film. That fact that Woody Allen is featured in a hilarious lead role was clearly a big draw.

John Turturro has created a romantic comedy that is truly speaking to audiences – young, old, male and female. We're proud to be part of bringing this very special film to as many people as possible.
Allen has a good track record at the specialty box office, but there's plenty of competition in the year ahead. Allen's own film upcoming film 'Magic In the Moonlight' should give it a run for its money.
'Fading Gigolo' is screening now in New York and Los Angeles. It will expand to more US cities in the coming weeks. It will also open in Brazil, Spain, Australia, Italy and other Allen-friendly territories this month.