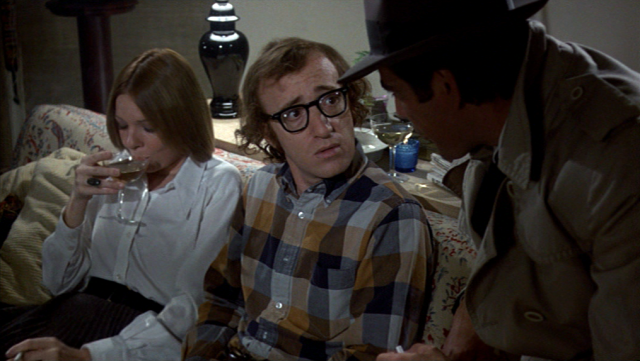 It's poll time again. And with the release of Fading Gigolo, we wanted to see how it stacked up against Woody Allen's previous acting-only films. With that – what is your favourite Woody Allen acting-only film.
Your choices – Casino Royale, 'Fading Gigolo', The Front, Play It Again Sam and What's New Pussycat.
Let us know below!
We also close our previous poll – what is your favourite John Turturro performance? Here's your top 3.
'Barton Fink' came in at number 1 with 37% of the vote. Released in 1991, it is one of many of Turturro's collaborations with the Coen Brothers, yet the only one where he is the lead role. It also features John Goodman and two Allen alums – Michael Lerner (Celebrity) and Judy Davis (Alice, Husbands And Wives, Deconstructing Harry, 'Celebrity', To Rome With Love).
'The Big Lebowski' came in 2nd with 24% of the vote. The legendary cult film had Turturro is the role of bowling legend Jesus Quintata. The film stars Jeff Bridges as the Dude.
'Quiz Show' comes in 3rd. The acclaimed film directed by Robert Redford, it's based on the real life scandal of quiz show rigging in the 1950s. Turturro stars alongside Ralph Fiennes and Rob Morrow. It also stars Mira Sorvino (Mighty Aphrodite).