News Bits! Our twice monthly round up of Woody Allen bits from around the web.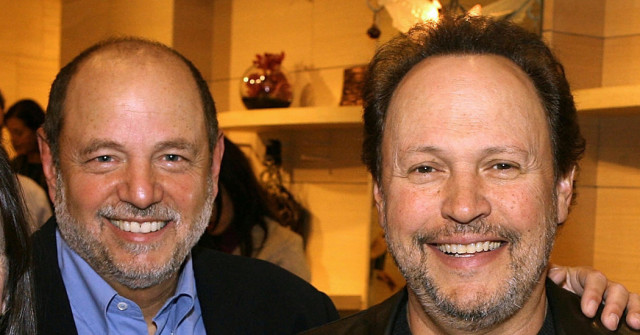 Larry Brezner has died. Brezner was a manager and producer of many films, and he also worked with Woody Allen's longtime managers Jack Rollins and Charles Joffe. Brezner was instrumental in the careers of Billy Crystal and Robin Williams (who both appeared in Deconstructing Harry). Read his obit in the New York Times.
Tom Hiddleston recently appeared on 'The Graham Norton Show' alongside Robert DeNiro, Anne Hathaway and Kenneth Branagh (Celebrity). On the show, he showed off his range of impressions, including DeNiro and his Midnight In Paris co-star Owen Wilson. He also revealed that he thought he was in a period drama until he saw Wilson in modern dress! Watch the video below.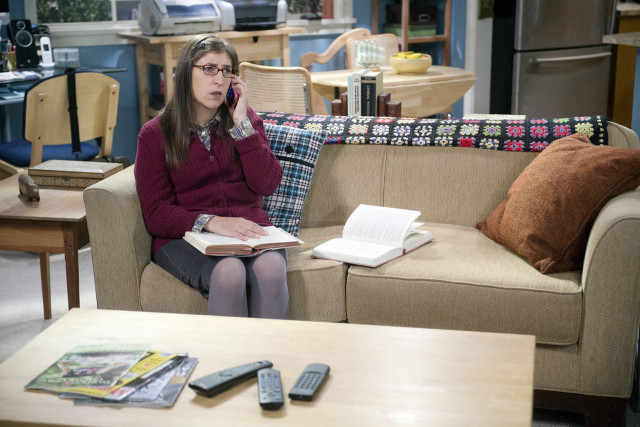 Mayim Bialik shared an essay with the Wall Street Journal about a week in her life. In the essay she reveals some of the details of her dressing room.
I've decorated with tchotchkes and memorabilia—above all, drawings by my sons and adorable pictures of them, but also an impressively accurate Amy Farrah Fowler doll that a fan crocheted for me; pictures of three of my inspirations, Camus, Sartre and Bob Dylan; a copy of a pro-veganism poster I once did for PETA, dressed as a 1950s housewife throwing out a steak; and a photo of me at age 18 being directed by Woody Allen—I played his daughter in a CBS TV movie.
Bialik played Allen's daughter in Don't Drink the Water.
Uber CEO Travis Kalanick recently spoke to UCLA students. According to re/code, he was actually inspired by Allen to start the rideshare service.
He also dabbled in angel investing — backing 10 ventures — until a 2008 Woody Allen movie, "Vicky Cristina Barcelona," inspired him to rejoin the startup world.

"I thought, 'That guy's old, but he's still got it,'" Kalanick said of Allen. "He still has his art. He still has the ability to relate. And he's still sharing with the world. I said, 'You know what? Let's try again.'"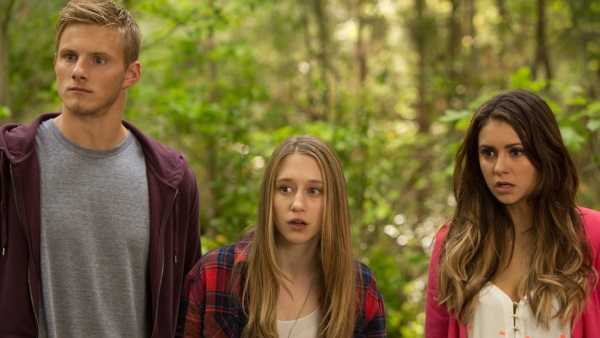 'The Final Girls' is a new horror film that is smarter than most, and getting rave reviews. Creative Screenwriting spoke to the film's writers Joshua John Miller and M.A. Fortin about the film, and they revealed a Woody Allen influence.
JOSHUA: The Purple Rose of Cairo was a huge inspiration while we were writing the movie. It's hard not to take that into account because it's one of the great movies that is about our obsession with fantasy. It's also a movie made for film lovers because I think we all secretly wish we could disappear into the movies. Look at Walt Disney, he built a whole theme park that's a living movie, really. [Laughs]

M.A.: That's really what the movie is about, it's a girl's fantasy of what it would mean to erase the past, the way in The Purple Rose of Cairo Mia Farrow and Jeff Daniels have that opportunity, or she thinks she has that opportunity but unfortunately she does not. It became a sandbox to play in for us, and it was a lot of fun to write.
Here's the trailer.
This year marks 40 years since Allen released Without Feathers, his second book. Esquire looked back at some of the best lines from it.
British musician Mika tweeted this week about Woody Allen in particular Diane Keaton. We only bring this up because he has a bazillion followers. We quite liked his song 'Grace Kelly', we assume he knows his Hollywood.
Watching Woody Allen movie Play It Again Sam. Diane Keaton is one of the finest film actresses alive No one now compares to her in her prime

— MIKA (@mikasounds) October 2, 2015
Fan art corner
Wonderful Annie Hall art.
Quick sketch of a sad Woody Allen on #AdobeDraw pic.twitter.com/xFxuemwNPC

— Ani (@anibushry) October 11, 2015
https://twitter.com/luisbrgt85/status/653891974475481089
Finally, an excellent tattoo.
Un tatuaje que diga: Written and Directed By Woody Allen pic.twitter.com/6wKn0TOVZX

— GastónGarcíaMarinozz (@gastongarciam) October 10, 2015