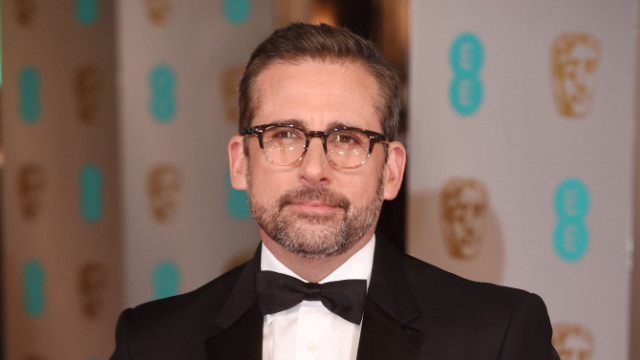 In very exciting news, Steve Carell has been announced as joining Woody Allen's upcoming 2016 film. He will take the role recently vacated by Bruce Willis. Variety confirms the report.
We are big, big fans of Carell, in just about everything we've ever seen him in. This is not his first time working with Allen. He had a small part in Melinda And Melinda, where he was startruck.
Woody Allen scared the shit out of me. I just didn't want to engage. I wanted to stay on the periphery. All very mysterious. Very scary.
Here he is on set with Allen, with Will Ferrell.
Carell's casting once again makes us wonder if this is a comedy, although Carell has plenty of dramatic roles under his belt. Of course, we still don't know anything concrete about the part. He joins the large cast of Jesse Eisenberg, Blake Lively, Parker Posey, Kristen Stewart and Corey Stoll.
The film is set in 1935 and currently shooting in Los Angeles. Carell will likely reshoot the scenes already shot with Willis, which means he will be wearing some awesome suits, and attending a party for some movie star types.
We can't wait to see Carell in the role and exciting that he is working with Allen again.
Check out all our 2016 film coverage.