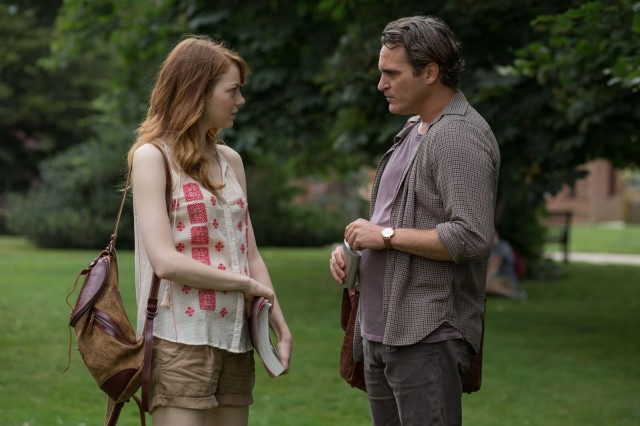 Irrational Man, the newest film written and directed by Woody Allen, is now in its sixth week in US cinemas. We have a box office update, including our first international numbers. We also have the first poster from the UK.
Irrational Man has now earned $4,776,355 worldwide.
The US leads the charge, with a soft week, landing at $3,615,476. It was the 28th highest grossing film in the US last week. It remains ahead of You Will Meet A Tall Dark Stranger ($3.2m), but still trails Melinda And Melinda ($3.8m). Not many cinemas are still showing the film, so it is touch and go if it will overtake that film. It is Allen's 36th lowest earning film.
The Numbers now has international grosses. Russia is leading the charge ($463k), followed by Belgium ($210k) and Australia ($172k). It's a long race to get to Magic In the Moonlight's international gross of $34m.
'Irrational Man' opens this week in Brazil, Greece and Portugal.
Last year, during production of Irrational Man, an extra who worked at Rhode Island Monthly blogged about her time. She has now followed it up, having seen herself in the film.
Finally, we have more posters.
The UK has taken a different design. We think it's great, definitely shows more energy.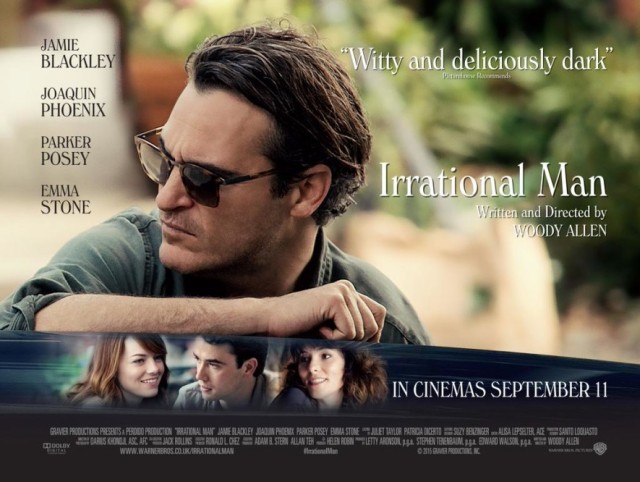 Turkish poster takes another tactic.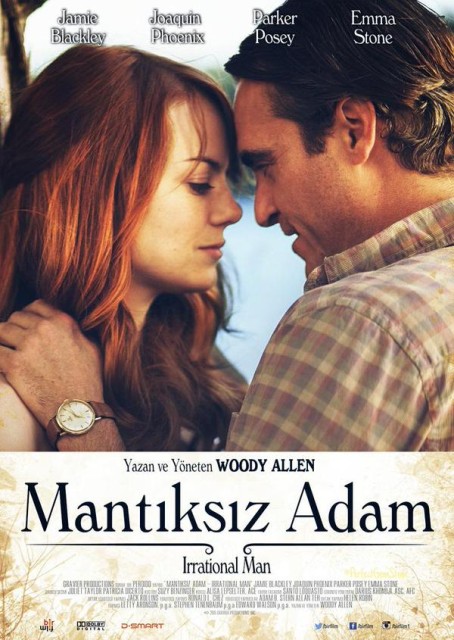 The Romanian and Argentinian ones take the US poster.
We'll be back next week with another update. And we have some fun articles planned for 'Irrational Man' in the next week!