Production continues on Woody Allen's 2016 Film. This week, we finally have our first look at Parker Posey, and confirmation of Anna Camp on set.
Get First Look snapped Posey on set and in costume. She looks pretty amazing all dolled up, with her own dog Gracie. This is Posey's second film in a row with Allen, following this year's Irrational Man.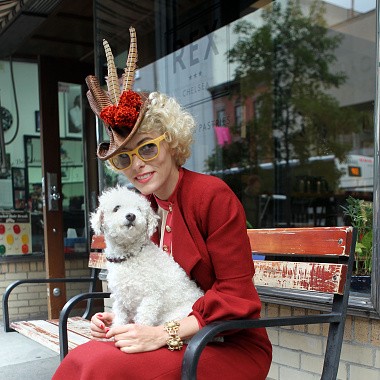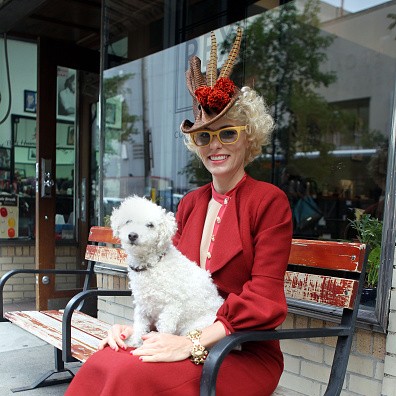 Anna Camp, who is very good on social media, has posted some behind the scenes of her filming. Here's a pic of her part of the script – guessing that her character is named Candy?
And more importantly, her shoes.
Wrapping up other bits and pieces, there was an interview with Allen's executive producer Ron Chez in the News Gazette. He spoke about Allen, and how he works (or doesn't work) with the director.
"We are friends, yes," Chez said of Allen. "But I don't do anything really but pay for the movie with another person. He doesn't give scripts out."

Chez said it's not his best use of money and admits he wouldn't invest in anyone else's movies.

"It's just my regard for his special genius, so I did it because it's so wildly different from other stuff I do," he said. "It's fun to do it, and there is a reasonable probability that I would not lose money."
Finally, more updates on IMDB, with new roles added for Dead Mobster and people in a Barber shop.
Production for the 2016 film is due to end in the middle of this month, but the uncharacteristically long shoot continues. We'll be following any more coverage. Find all our previous 2016 film coverage.