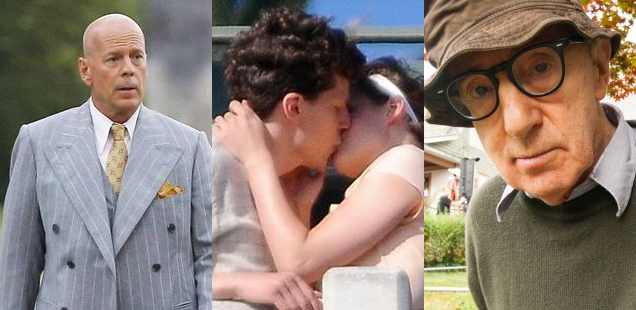 Production has wrapped on Woody Allen's 2016 film. Which is a good time to wrap up everything we know about the film so far. This is a mix of things that have been announced, things we learn during production and a little bit of guess work.
This is the second part. Find the first part here.
The production.
Allen stuck to his film a year schedule, although he shot a little bit later in the year, and a long (for Allen) 41 day shoot. In fact, it could well be one of Allen's longest ever, and certainly in recent decades.
The production spanned Los Angeles first, with New York after. Allen made the most of both cities' natural locations, and were not standing in for other places! For someone so tied with New York, it has been a while since he has made a film that spent significant time in the big apple (only once in the last decade – Whatever Works). There will be no doubt a lot of interest in Allen's return to New York on screen.
The film being set in the 1930s meant the production team played a big part. Several locations were redressed to look like the 1930s. Many vintage ballrooms and theatres were used, buildings that were of the era. Vintage cars and period dress were hired or made.
Coming off the relatively cheap to produce Irrational Man and Magic In the Moonlight, this seems like a more expensive film for Allen. The big name casting may also have added to the film's budget.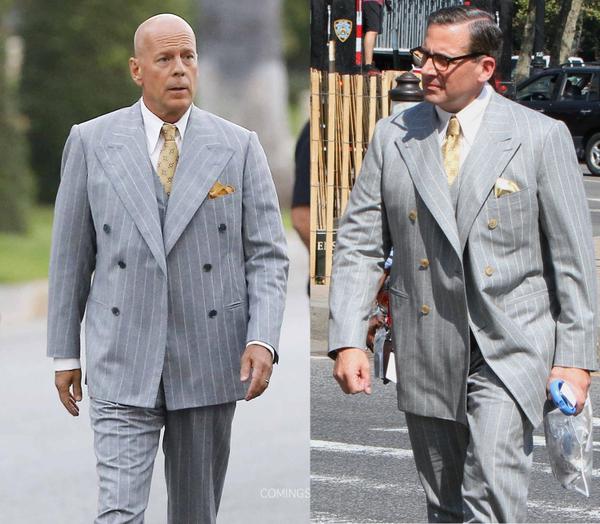 The other real production news was Bruce Willis. Willis left the production only after a few days and his scenes had to be reshot with Steve Carell. Willis was in LA but Carell's scenes were only in New York. Whether the script was rewritten or there's editing magic to come, it will affect the finished film.
With such a large ambitious ensemble, and the Willis troubles, it will not be surprised if any of the announced cast find they have been cut from the film completely because their storyline gets lost. Allen's done it many times before.
Allen's return to the 1930s is very welcome. He's expressed many times how much he loves this era, and some his best work – Bullets Over Broadway, Radio Days, etc – brings this time to life.
The crew.
Woody Allen has, of course, written and directed the film. His regular team of producers – Letty Aronson, Steve Tenenbaum and Edward Walson. Ronald L. Chez, Adam B. Stern and Allan Teh serve as exec producers – essentially bank rollers.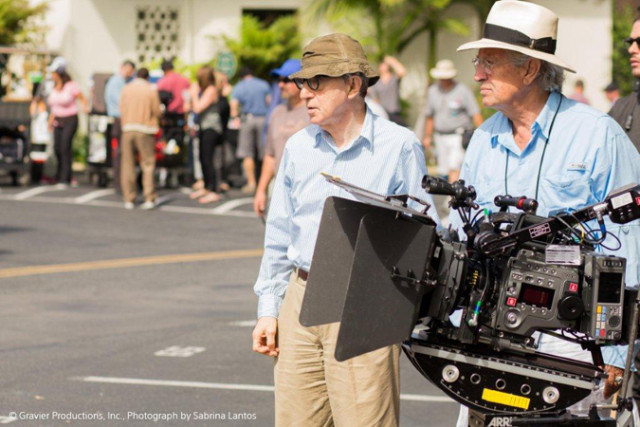 Vittorio Storaro is the cinematographer. It is the award winning legend's first time working with Allen. Storaro has convince Allen to the shoot the film digitally – a first for Allen.
Santo Loquasto is back on Production Design. He has worked with Allen consistently since Stardust Memories in 1980, 35 years ago.
Juliet Taylor is also back as Casting Director. She has worked with Allen consistently since Love And Death in 1975, 40 years ago!
Alisa Lepselter, Allen's regular editor since 1999's Sweet And Lowdown is expected to return.
Conal Fowkes, the piano player in Allen's jazz band, appears in the film and performs. It's no stretch to imagine him on the soundtrack, his fourth time on an Allen soundtrack (his first was Midnight In Paris).
The locations
So many! Here we go.
In Los Angeles – Pasadena, Cherokee Plaza on Sunset Boulevard (across from the mall Crossroads Of the World), Beverly Hills, West Hollywood, Santa Monica, The Chinese Theatre, the Vista Theatre in Los Feliz (where Eisenberg and Stewart's characters watched 1935's 'The Woman In Red' and Hermosa Beach. There's likely more we missed, in particular interior locations.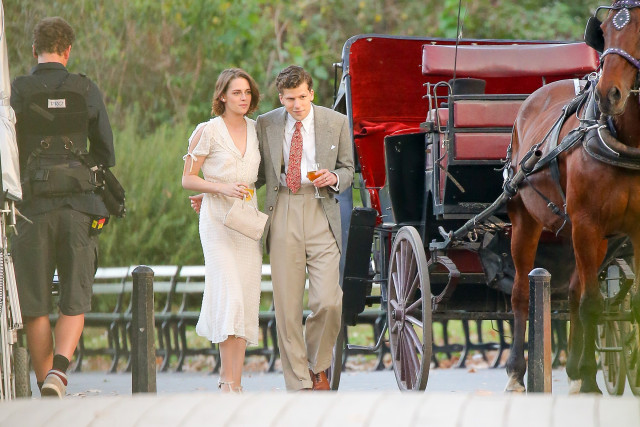 In New York – Brooklyn, a club scene celebrating New Year's Eve, Chinatown (Eldridge St), Greenwich Village (cnr E11th Street and 5th Avenue, Bowery and W 4th Street), Edison Ballroom, Gramercy (326, 18th Street), Inwood (Broadway and 207th), Chelsea (23rd St between 7th and 8th Avenues), East Village (East 7th Street), Morningside Park near Church Of Notre Dame, a $7m townhouse on 627 West End Ave, Bushwick, 7th Avenue, Nyack, and Bow Bridge in Central Park. No doubt a lot more here too, including interiors.
The release.
Sony Pictures Classics in the US are likely distributors. Mars Distribution will no doubt handle France, with their chairman visiting the set.
No reason to doubt the film will be in US cinemas in late July 2016, sticking to Allen's schedule. A limited release first, and it will roll out to the rest of the US and internationally in the latter half of the year. There's a chance of film festivals at the start of the year.
Right now, Allen heads into post production – editing, music and everything else that goes into finishing the film.
And that's it! A lot more detail can be found in our 2016 Film coverage to date.