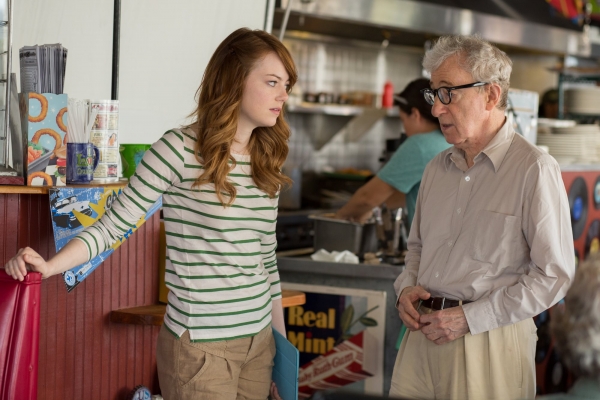 Irrational Man, the new film written and directed by Woody Allen, is three weeks into its run. It is still only playing in select cities, but has now passed the million mark in the US. We also have some cool new posters from around the world, and new images and interviews.
'Irrational Man' has now earned $1,367,913 in the US. It moved up this week to be the 17th highest grossing film in the US this past week. Its per-theatre average drops to $5,412.
It is now Allen's third lowest earning film (so far), taking over Cassandra's Dream ($973k) and just trailing Another Woman ($1.5m), which it should shoot past next week.
'Irrational Man' is out everywhere in the US this weekend. We saw it this week and we will be writing up our review very soon. Go see it!
This week also saw some new posters from Italy and Russia. The Italian one is fantastic, no? There's a good energy to it.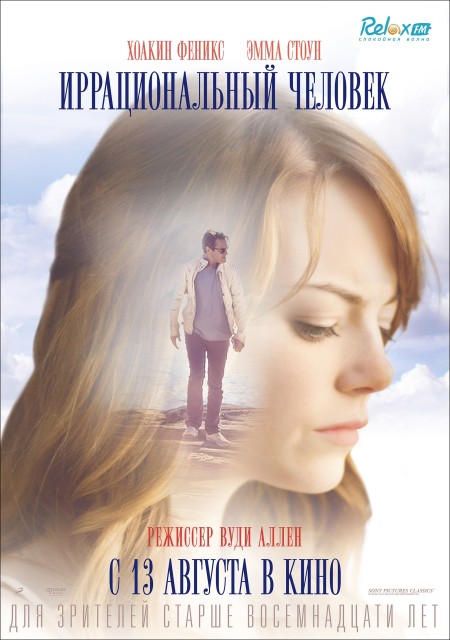 There was also a big batch of more production stills, featuring Jamie Blackley, Emma Stone, Parker Posey and Joaquin Phoenix.
Behind the scenes:
From the film:
Finally, the Edge Network interviewed Blackley. He talked about his audition, as well as piecing the film together.
His audition
I was in L.A. and I was about to go home and my agent said to me we need you to go to New York. And I was desperate to get home. They said, 'Woody Allen wants to meet you.' And I was like, 'What? Why? What's going on?' They explained that there was this role coming up in a new movie he was doing. They said. 'It will be a 5-minute meeting. You'll be in and out. And then you'll go home and we'll see what happens.' So I got there about 7 A.M. and my meeting wasn't until 10 A.M. so I just hung around Starbucks, so tired and nervous. And I got there and they gave me some side-scenes-at the door. I quickly had a look through them and I went in and met Woody, did the scenes a couple of times and left. And it was all of five minutes. And as I was boarding my plane to go home, they called me up and asked me if I wanted to do it. That was it. That was the best plane journey home ever.
On working with Emma Stone
She's very funny and he's very funny, and together they made me feel at ease, straightaway. She was very easy to work with and the fact that she's worked with him before made me very comfortable. I mean, at first I was very, very nervous but I got over it and I was fine.
On working out the story.
It kind of worked well for me, character-wise, not to know what else was happening in the story because that is what Roy is constantly wondering, what the hell is going on when he's not there. I remember me and some of the other cast members sat in the car on the way home and we'd go, 'Well, I'm doing this and you're doing this.' We'd try and piece the film together ourselves, which is really exciting not truly knowing what you're a part of until you see it.
That's it for this week. We will have another 'Irrational Man' update next week.