Woody Allen is currently on tour in the US. Along with his regular band, the Eddy Davis New Orleans Jazz Band, the director has visited Minnesota and the west coast. Along with reviews of the show, we have some exclusive photos, including Woody Allen with Sammy Hagar, Tom Smothers and more.
Fitstly, here are the exclusive pics. Thanks to Jerry Zigmont, trombonist, and the band for sending them through. If you're not following @jerryz on twitter, you really should.
Here's Allen with Hagar, from Van Halen.
Edward Walson, John Doumanian, Allen and Hagar. Doumanian was in the famously improvised coke scene in Annie Hall. Walson is a producer on Allen's films.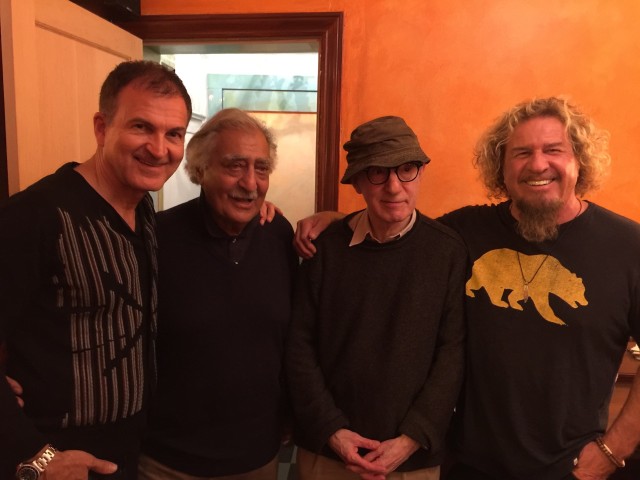 Zigmont and Hagar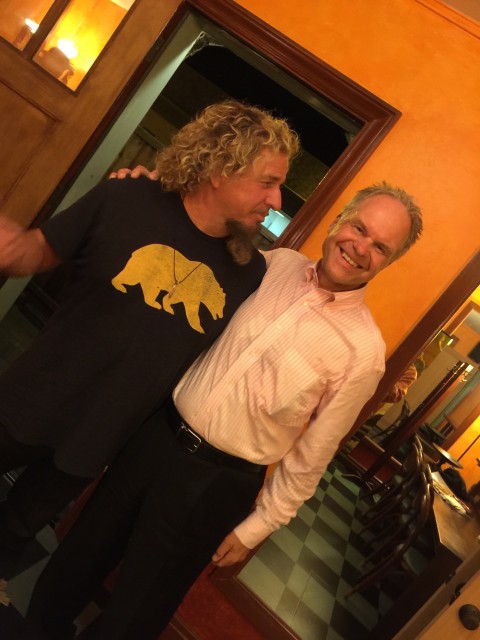 Allen with Mort Sahl, one of Allen's comedy heroes.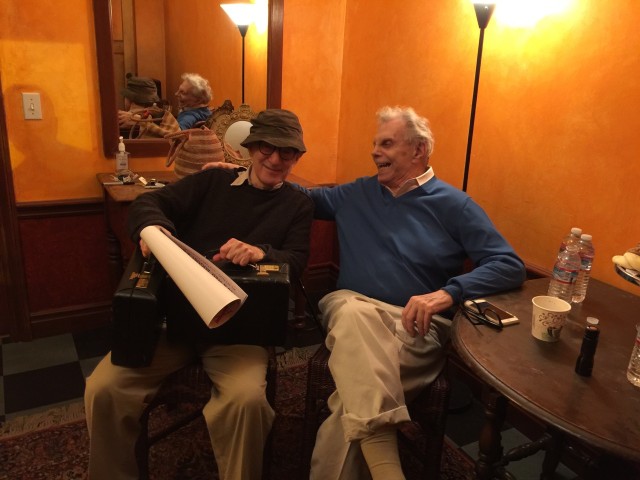 Earlier in the tour, the band were visited by Tom Smothers. Along with his brother Dick, he was part of the Smothers Brothers, a legendary comic duo.
Woody Allen & Tom Smothers @142Throckmorton . Tom & @DickieSmothers were my heroes anti-war activism 60′s & 70′s pic.twitter.com/Eqj02E73SR

— WoodyAllen JazzBand (@jerryz) August 5, 2015
Don Novello, another great comic, and Doumanian.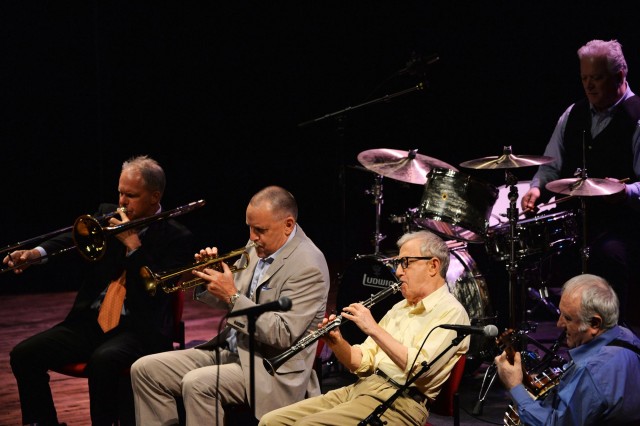 Away from the famous visitors, the Star Tribune reviewed the first show in Minneapolis. It was Allen's first ever visit to that city.
In his 105 minutes onstage Sunday, Allen didn't say much. Like a veteran actor, Allen played the part of the clarinetist in a seven-piece New Orleans traditional jazz ensemble. His shoulders were hunched, his left leg bouncing to the beat, his instrument bobbing up and down. If this were a movie, he would have received a rave review.
They have some great photos too.
There is one more show to go and it is the big one in Los Angeles' Orpheum Theater. Allen will then stay on in LA to start production in his 2016 film.
Did we mention Woody Allen met Sammy Hagar? Will wonders never cease?