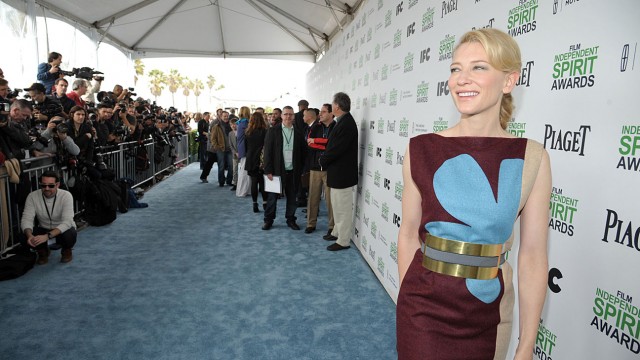 Cate Blanchett has picked up another award this season. She has taken the gong for Best Female Lead at the Independent Spirit Awards, for her performance in Blue Jasmine. The Independent Spirit Awards were presented by Patton Oswalt in Los Angeles, just one day before the Academy Awards.
Blanchett won against a field that is completely different to the one she faces for the Oscars. She beat out Julie Delpy ('Before Midnight'), Gaby Hoffmann ('Crystal Fairy' – and appeared in Everyone Says I Love You), Brie Larson ('Short Term 12') and Shailene Woodley ('The Spectacular Now'). It is actually the first time since the awards were founded in 1985 that this award was won by an actress in a Woody Allen film.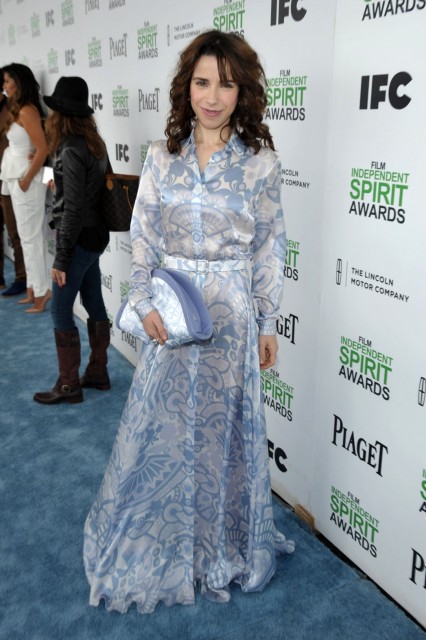 Sally Hawkins was nominated for Best Supporting Female, but lost out to Lupita Nyong'o ('12 Years a Slave'). Woody Allen was nominated for Best Screenplay but lost out to John Ridley ('12 Years A Slave' also). Hawkins was also in attendance, as was 'Blue Jasmine' co-star Andrew Dice Clay. Allen, of course was nowhere near.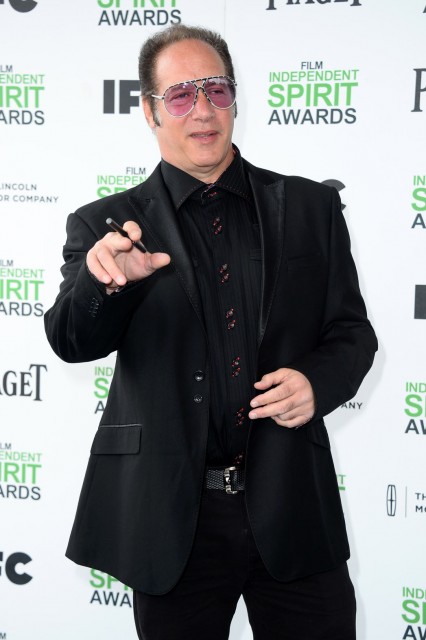 This bodes well for Cate's chances tomorrow for an Academy Award!
We're running our first ever poll, asking you for your favourite Cate Blanchett film. The poll is on the right. Vote and let us know. We will finish it up shortly after the Oscars.