News Bits! Our twice monthly round up of Woody Allen bits from around the web.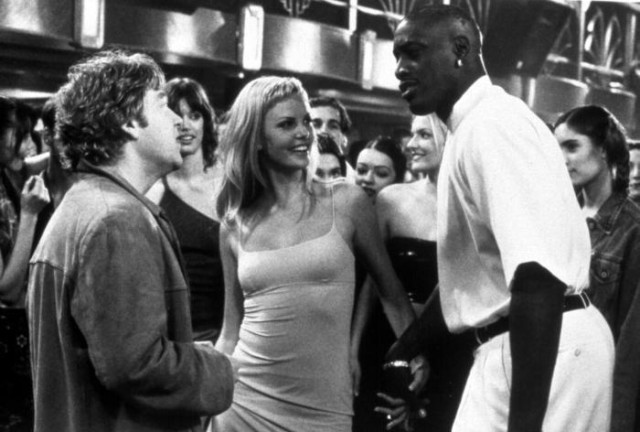 New York Knicks legend Anthony Mason has died. He was just 48. Mason made a cameo in Woody Allen's Celebrity, dancing with Charlize Theron and staring down Kenneth Branagh. Allen is, of course, one of the Knicks' biggest fans as well.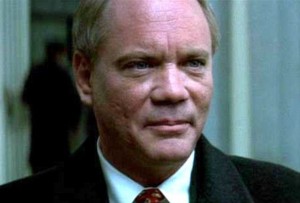 Daniel von Bargen has died. The 64 year old actor will probably be best remembered for his work on 'Seinfeld'. He appeared in one Allen film – Shadows And Fog. New York Times has an obit.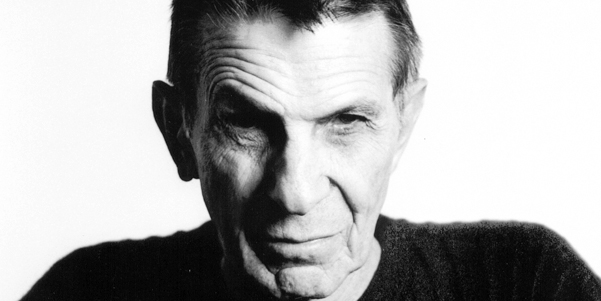 We join the chorus of those saddened by the passing of Leonard Nimoy. In one of the many pieces written after his death, one – with Los Angeles Confidential – revealed that he would read Woody Allen stories to his friends with his amazing voice. Anyway, it's all just an excuse to say we loved him and will miss him dearly.
A surprising revelation emerged from a throwaway comment from Sally Hawkins this week. Speaking to Time Out London (via Xpose), she said she didn't even know if Allen knows that she worked on two films with him (Cassandra's Dream and Blue Jasmine – he does, though, he has mentioned it in interviews).
Half of me wonders if he realises that was me in both! Different hair colours, different accents…

He's one of the coolest people, Woody Allen. We were talking about people on the spectrum, and he has Asperger's. It hasn't stopped him. He's not one for chit-chatting. He's very efficient and he knows what he wants. I love that.

Some directors love to talk and analyse. But he just wants you to be the character and not worry about the process. He'll tell you if he doesn't like it. He often does!
The surprising comment is the one about Asperger's. We're not sure that has ever been fully confirmed?
Comedian Adam Carolla is out promoting his new film 'Road Hard'. He recently shared with Moviefone his five favourite comedies. Allen's Love And Death made his list.
A lot of physical humor, a lot of intellectual humor, just an insane movie for Woody Allen to make. Tons of jokes. People remember Sleeper and they remember Bananas, and Take the Money and Run and stuff like that. 'Love and Death' gets lost a little in the Woody Allen shuffle.
Asked later by Rotten Tomatoes for his five favourite films, 'Love And Death' remained, and was joined by another Allen film – Crimes And Misdemeanors.
I love how thought-provoking that film is. I love that there's a lot of great laughs in it, but there's a lot of pathos. Alan Alda has never been better at being a douchebag than in this. It's just got so much humanity, and it's a comedy but it's not pushing the comedy, it just is. There's so much I like about that movie, I just thought it was a great combination.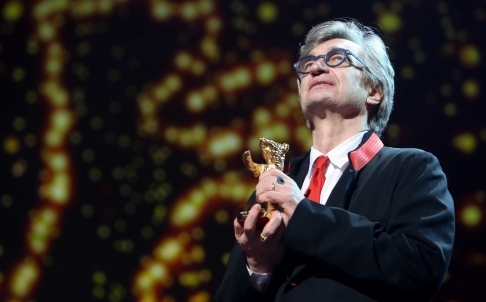 Wim Wenders, one of our faves, has a new film – 'Every Thing Will Be Fine'. In a new interview with South China Morning Post, he talked about his Allen, and in particular his prodigious output.
I had the privilege that when I was a young filmmaker – I started pretty early – I was able to make a film every year. The only one who does it [now] is Woody Allen, but he has his setup, so it's forged into a pattern. Woody is the only one who still works like that, and I admire him for that.

Singer/songwriter Dan Mills has paid tribute to Allen in his lovely new track 'Another Day'. The video is a loving homage to Annie Hall, and they even got the jacket, the shirt, the background and even the font right. The song is very lovely too – we love that folky Americana stuff.
Find more about Dan at his website. You can get the track on iTunes.
Amazing to think Zero Mostel was born 100 years ago. Here he is with Allen. The two appeared together in The Front. Allen always hoped to cast him in a film, and wrote Whatever Works for him.
Zero Mostel was born 100 years ago today. Here, with Woody Allen in THE FRONT (1976). pic.twitter.com/JKY7qj5hAK

— Keyframe Daily (@KeyframeDaily) February 28, 2015
A parody of Friday 13th, starring Woody Allen. They didn't get the font right. It's OK.
Fan art corner. Not much this time.
Finally, not fan art, but Hugh Hefner tweeted this…
Woody Allen pic.twitter.com/wKGEtbC4ab

— Hugh Hefner (@hughhefner) March 14, 2015