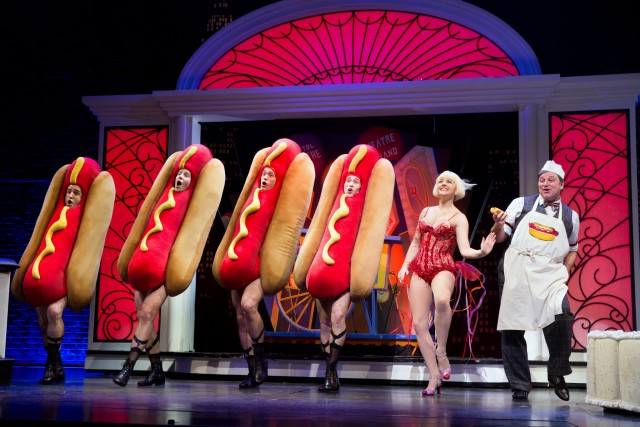 The Bullets Over Broadway Musical is gearing up for its first national tour next year. Based on the 1994 film written and directed by Woody Allen, it played on Broadway last year. The latest stop to be announced is Rhode Island, and we've also collected all the announced dates so far.
'Bullets Over Broadway' will perform as part of Providence Performing Arts Center (or PPAC)'s upcoming 2015/2016 Broadway season. In particular, it will play 31st May til 5th June 2016.
It is great that Providence is one of the tour stops, as Allen and his team made themselves home there last summer, shooting the upcoming film Irrational Man.
The tour is coming together and here are all the dates we have so far.
Los Angeles, CA
Pantages Theatre
5th January – 24th January 2016
Seattle, WA
The Paramount
2nd February – 7th February
West Palm Beach, Florida
Kravis Center
22nd March – 27th March 2016
St Paul, Minnesota
Ordway Center
12th April – 17th April 2016
Providence, RI
Providence Performing Arts Center
31st May – 5th June 2016
Casting is now open for the tour, if you happen to be a friggin' amazing tap dancer as well as a reader of this site. If not, we will update you on casting announcements when they happen.
We're hoping more dates will be added – there are many major cities that have yet to see the musical. Maybe even a tour abroad later if all goes well!