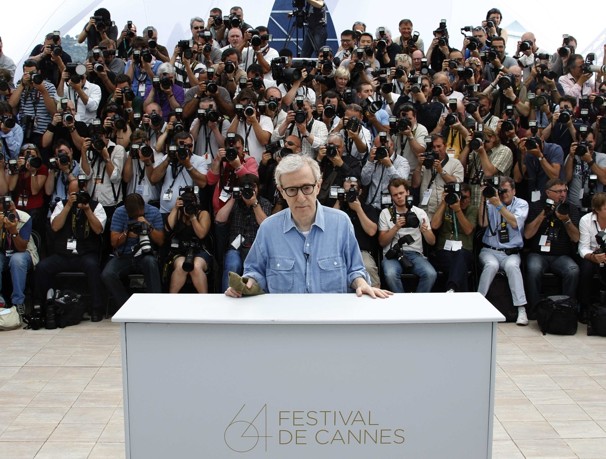 There is new speculation Irrational Man, the upcoming film written and directed by Woody Allen, will see its premiere at the Cannes Film Festival. Variety has the report, although it is far from confirmed.
According to Variety, 'Irrational Man' will screen out of competition, which is usual for Allen's usual shying away from awards. It's a bit of a surprise, as it seemed like the rumour was debunked.
The rumor that Woody Allen's Irrational Man will premiere at #Cannes2015, is just that a rumor…

— Cannes Film Coverage (@CannesCoverage) March 18, 2015
If true, the film will premiere between 13th-24th May 2015. Stars Joaquin Phoenix and Emma Stone would most likely attend as well. Allen's films often open or close the festival. Rumours are just that – but Variety seem quite certain. We will find out when the schedule is announced on 16th April.
It seems every Allen film is greeted with some speculation about Cannes (in particular Magic In the Moonlight, which was filmed in the same part of the world). His last appearance at Cannes was Midnight In Paris in 2011, which opened the festival. Cannes loves Allen and 'Irrational Man' will be Allen's 10th appearance at Cannes if it happens. The first was Manhattan in 1979.
'Irrational Man' is set to premiere in the US on 24th July 2015.