Woody Allen and the Eddy Davis New Orleans Jazz Band has kicked off a new season at the Carlyle Hotel in New York. You can catch the band every Monday night until Christmas. Allen and band have been performing their regular Mondays for decades, but so far this season we have already had one surprise (Jeff Goldblum played with the band last month). This past Monday, the band invited another film star onstage to join them – Molly Ringwald.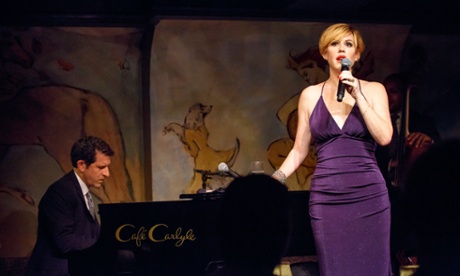 Ringwald has her own shows at the Carlyle, performing jazz standards. The Guardian has a review of her show.
Here's a photo of her guest slot.
And here's a video! The song they are performing is 'Oh Daddy'.
Ringwald has never appeared in an Allen film, but who knows what the future might hold?