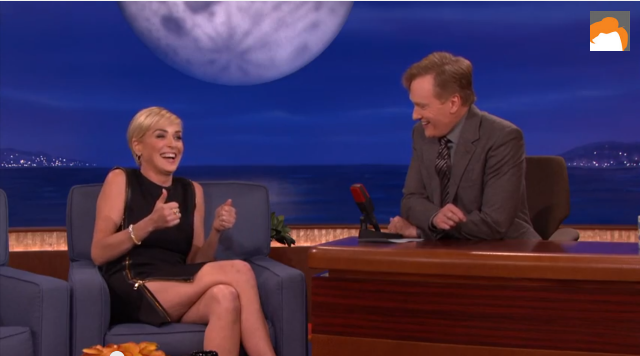 Fading Gigolo has been out for three weeks now, and it's been an exciting start. It's held strong as it expands across the US and other countries. Sharon Stone also appeared on 'Conan', to talk about the film and working with Allen.
'Fading Gigolo' has now earned $11,701,052 internationally at the box office. Leading the charge is Italy ($5.5m), the US ($2.1m) and France ($1.3m).
There are no major territory releases this week, with the next main one being the UK and Ireland on 23rd May 2014.
Stone's interview on 'Conan' was very revealing about her first ever role – a cameo in Stardust Memories. She mentions having worked with Allen several times but she has only appeared in one film Allen has directed. Stone holds the odd honour of having worked the most with Allen in his non directorial career – Picking Up the Pieces, Antz and 'Fading Gigolo'.