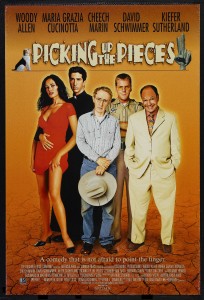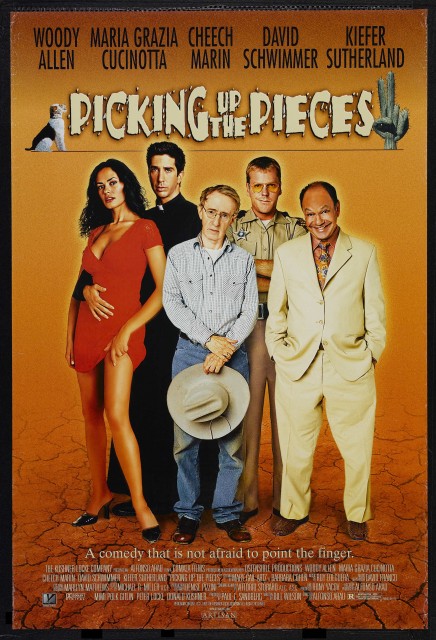 Release Date: 26th May 2000
Director: Alfonso Arau
Picking Up The Pieces is a farcical, gross out comedy directed by Alfonso Arau. Woody Allen essentially leads a big cast in a story about a severed hand bringing miracles to a small town. Widely regarded as a disaster, it actually shows Allen having fun at least.
Woody Allen stars as Tex Cowley, a butcher who kills his cheating wife (Sharon Stone). He loses her dead hand in the process, which is found to have the ability to grant wishes. It leads to slapstick in the local town, including the priest (David Schwimmer) and the cop (Kiefer Sutherland).
'Picking Up the Pieces' New Stories (show all)