News Bits! Our round up of Woody Allen bits from around the web. This is the 104th edition!
We were sad to hear about Sam Shepard passing away. He's done so much great stuff, but for us it will always be Days In Heaven, that face, in wheat fields as they burn. Shepard worked with Allen once, and it didn't work out. His whole performance in September, along with almost everyone else, was recast. After the event, he was never happy with Allen. In discussing both Allen and Robert Altman:
"They may be great filmmakers, but they have no respect for actors. Individually, each understands zip about acting. Allen knows even less than Altman, which is nothing."
Shepard would know, he was certainly a fine actor. He will be missed. There's obit everywhere, including The Guardian.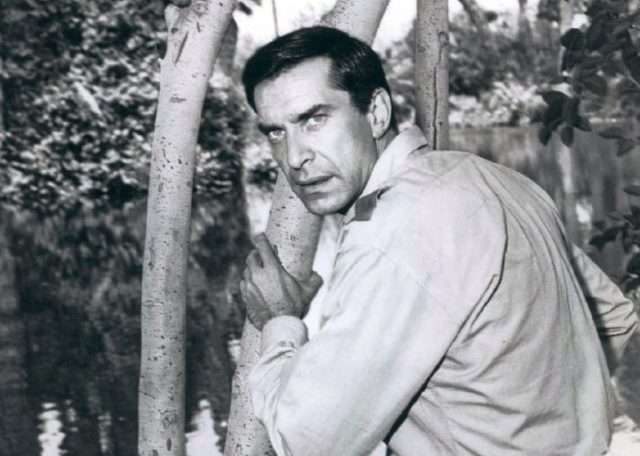 Martin Landau also died in the last month, and there was lots of well deserving celebratory pieces. One in the New Statesman, had a new quote from Landau about working with Allen in Crimes And Misdemeanors.
"When I met with Woody, I almost talked myself out of that role. He told me: 'In days gone by, I would've cast Edward G Robinson in this part.' I said, 'But that's just wrong. Your protagonist is a liar, a cheat, a spoiled brat, a coward, an embezzler, and a murderer. He doesn't do a single redeeming thing. Whoever plays this, you need the audience to empathise, sympathise, see themselves in him, and be horrified all at same time. Or you don't have a movie.' It went very quiet for longer than I like it to be. He said 'What time's your plane?' I said, '9am'. He said, 'Can you make it four? I want to get you fitted for your costume.'"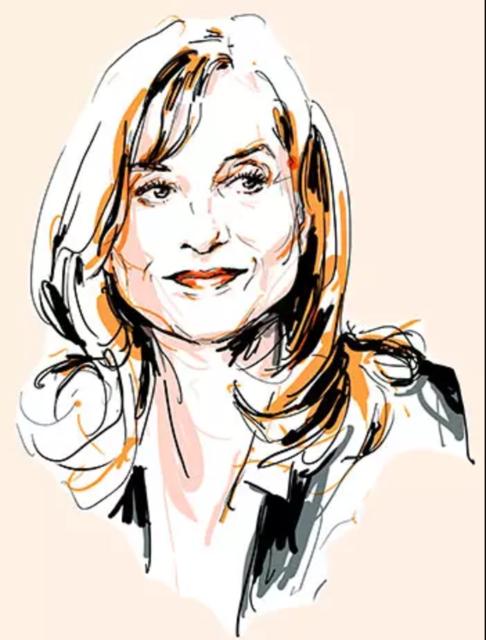 Isabelle Huppert has had a great few years. But the legendary French actress still has ambitions to work with more of the greats, one of which is Allen. In great feisty fashion, she told the Financial Times, on Allen not calling:
"Here you go. I find this astonishing too. There's not much time left. He's not that young any more. I know him well. You need a certain context. I heard he's going to make a film in France soon . . . Besides, he does so many of them. Frankly, what would it cost him to do one with me, vite fait, bien fait? It's really not a big deal. He doesn't know what he is missing. I do. He will when it's too late."
This is the first time we've heard about another film in France. Does Isabelle know something we don't?
Comedian Lucie Pohl has been performing her one woman autobiographical show, Hi Hitler. Allen went to a show, and Pohl told Backstage how it felt.
"I completely had an internal freak out…. He said that he thought it was terrific and shook my hand. It was pretty crazy. I came out on the stage and I saw him, and I was doing the show and [thinking], That guy looks like Woody Allen, haha! And, like, jumping around talking, but internally I'm like, 'That's not Woody Allen—why would Woody Allen be at your show? Oh my god, that one looks like Woody Allen's wife. No, no, no, that's not—oh my god, that's fucking Woody Allen!' And then I was like, I can't wait to tell my parents about this; I can't wait to tell this person—[but] shut up, Lucie, you have to do the show!"
Happy Birthday Marshall McLuhan, the only Allen alumni (I can think of) who has had a Google doodle.
Marshall McLuhan, the man who "saw the internet coming," gets his very own Google Doodle today pic.twitter.com/JsJpt1NBqS

— The Playlist (@ThePlaylist) July 21, 2017
The Morton Report reviewed the new Blu-Ray of Everything You Always Wanted To Know About Sex.
Woody Allen Wednesday, a column at Medium, is back. And they've covered Melinda And Melinda.
Fan art corner
A great fan tattoo
Finally, in a minor Woodywatch, Allen was in Europe, touring with his band. And hey, he stopped at an aviation museum.
Seems even Woody Allen is an #avgeek now, visiting @MiWuLa #Hamburg fantastic model #airport last week pic.twitter.com/4OCnusgaRl

— Andreas Spaeth (@SpaethFlies) July 17, 2017