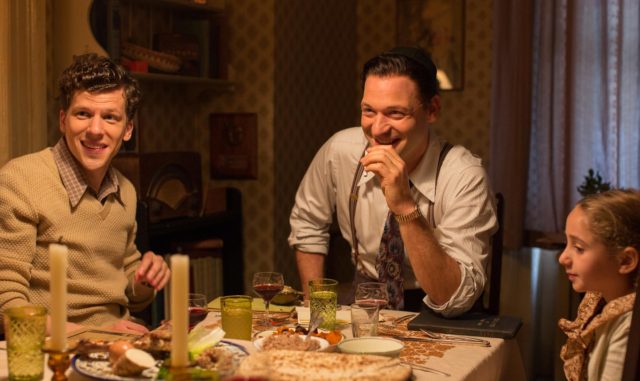 Café Society is the latest film written and directed by Woody Allen. It has been released in most of Europe, having wrapped up its US run. And it recently passed $35 million global box office.
Café Society has earned $35,109,720 globally. That's a minimum, taken from the often unreliable Box Office Mojo. Individual country box office figures are more recent, and there's about another million missing.
Leading the charge is the US with $11.1m. Followed by France ($7.1m), Spain ($4.2m), Italy ($3.4m) and Russia ($1.9m).
Three fairly big markets still to come – Portugal and Australia on 20th October and Germany on 10th November. The film is in with a chance to reach $40 million.
There's also a new date added for Mexico – 18th November – which will only help.
cafe society is finally announced in mexico and i couldn't be happier pic.twitter.com/tD3zAurPMc

— dani (@captainguylincr) October 16, 2016
It is well above last year's Irrational Man, but will likely fall short of 2014's Magic In The Moonlight, mainly because that film was released in more countries. Maybe that will change, and more countries will catch up.
Finally, cos we love all the poster designs – here's the Danish critics poster.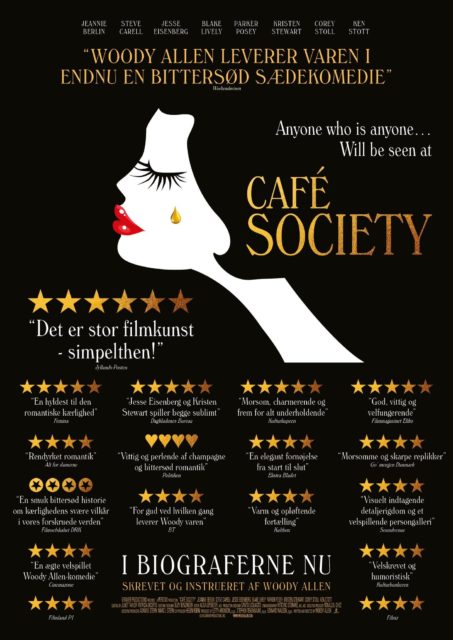 Go see it if you're in a country where it's playing – or get it at home!