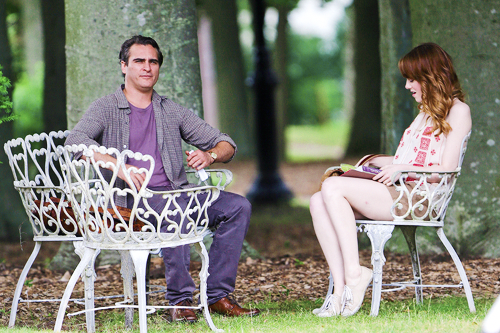 Filming continues on the as-yet untitled 2015 film written and directed by Woody Allen. This week saw the two stars – Joaquin Phoenix and Emma Stone – return to Newport. There is also reports of crews setting up in Beavertail.
We are not sure what park in Newport these photos were taken – anyone know? Stone clearly plays a student with college text books. Looks as though two scenes were shot there.
There's also quite a few people on Twitter saying that they were used as extras. A beach location and an office location have also been mentioned.
Phoenix, who proved his musician chops in 'Walk The Line', was also spotted at the Newport Folk Festival.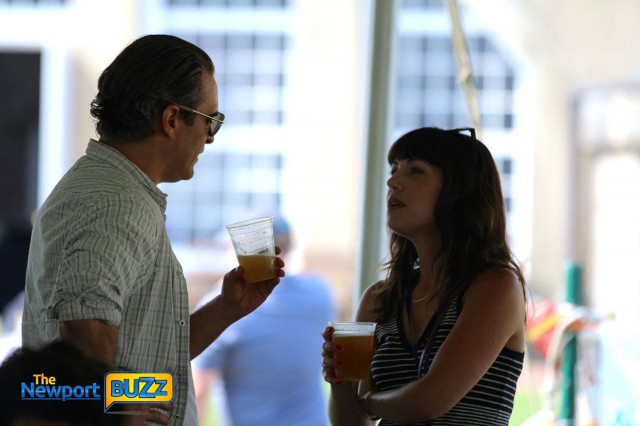 (One of the performers was John C Reilly, who appeared briefly in Shadows And Fog)
As expected, production moved onto Beavertail National Park.
More pics of Emma Filming 'Untitled Woody Allen Project' HQs!
More pics @ http://t.co/kc1Qlp8FAZ pic.twitter.com/ZZi7mN5kPj

— Emma Stone Web (@EmmaStoneWeb) July 29, 2014
Saw Woody Allen, Emma Stone. Filming Perdido yesterday at Beavertail, Rhode Island. pic.twitter.com/km8yxyImzk

— Alexandra Partow (@prgirlnewyork) July 29, 2014
We are still short on concrete details of the film. We know it's a 'serious-ish drama', a 'murder mystery', set in modern day and professors and students are involved.
We will keep you updated with more details as soon as we get them!