This week saw the continued production of the 2015 Film written and directed by Woody Allen. The production returned to Providence in Rhode Island and Emma Stone was again spotted. Here are some pics from various social media sources.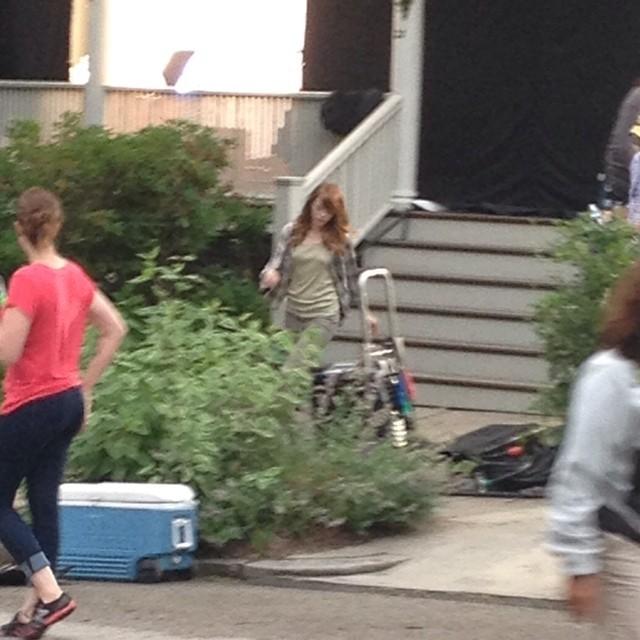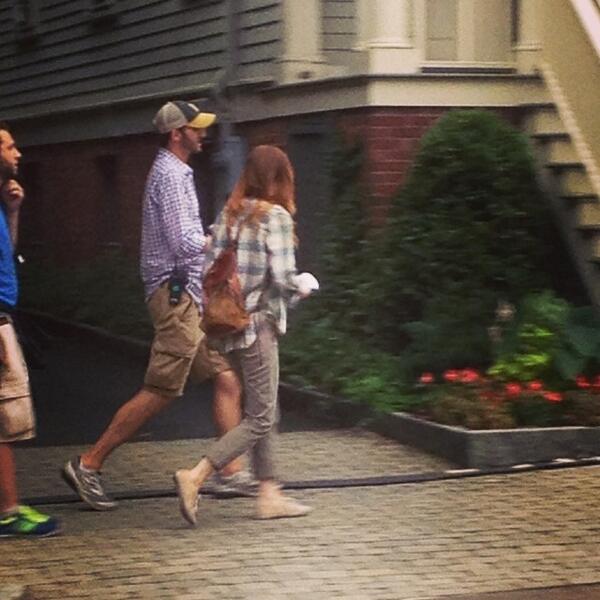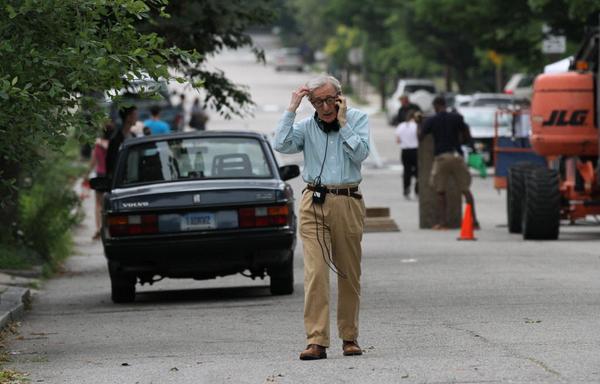 The main location appears to be a big house on Irving Avenue. Stone was spotted coming out of the house. Allen and the crew set up lights to shoot on the top floor. Providence Journal has some great photos as well.
JustJared also has a pic of Stone from the day.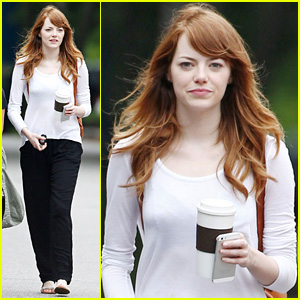 Stone is now headed to New York for a couple of days promo for Magic In the Moonlight, and word is Allen will be there as well. We assume this means production will lose at least a day or two, starting again next week.
No more details about the 2015 Film have been revealed in the last few days. No doubt Stone and Allen will be pressed for details in the next couple of days.