Our twice monthly round up of Woody Allen bits from around the web. We are talking Diane Keaton's birthday, Woody Allen's hat, Dr Feigen's passing, Fabio's praise for Woody and much more.
It was the beautiful Diane Keaton's birthday on 5th January. She turned 67. What About Bobbed had the best tribute we saw, simply by posting images of Allen and Keaton in the stage version of Play It Again, Sam. It is working on this play that they met, a friendship that has lasted over 4 decades.
Those warm feelings don't extend to Keaton's 'The Godfather' co-star Al Pacino, according to the New York Daily News. This is all tabloid heresay and conjecture, taken from someone overhearing a conversation at a Knicks game between Allen and another person.
The crux of it? Allen was (apparently) engaged in a conversation about actors. His quick, out context responses were he didn't like Al Pacino or Robert De Niro (or the film 'Scarface'). But it wasn't all negative – he sang the praises of Sean Penn (Sweet And Lowdown), Leonardo DiCaprio (Celebrity), Jack Nicholson and Harvey Keitel.
Barely fumes of a news story but that's the tabloids for ya.
Speaking of Knicks games – Woody Allen's a regular at them, but ESPN actually put him on screen this week. It led to several tweets remarking on Woody Allen's hat. We don't know the full story, but we know he has been wearing that hat for years, as battered as it is. A good luck charm of some sort?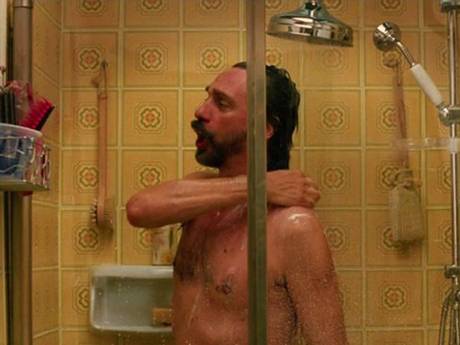 Fabio Armiliato, the operatic star of To Rome With Love, appeared in his first London recital this week. He was interviewed by the Independent, and was asked about Woody Allen:
It was an amazing experience to work with Woody Allen because he showed such respect for opera and for me too," he adds. "The first time I read the story I was a bit embarrassed about what I would have to do, but he said, 'Don't worry, I'll do it in a very simple way, without putting you in any difficult situations.' And when we discussed the musical part he let me choose the pieces – it was only the final aria from I Pagliacci that he definitely wanted. He never pushed me to do something if I didn't feel comfortable.
Read the full thing at the Independent.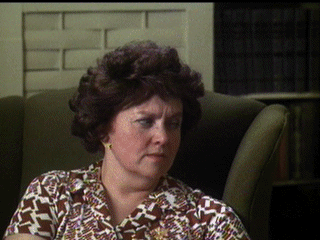 Martha Greenhouse, who played Dr Feigen in Bananas, has passed away at the age of 1991. She appeared in films like 'The Stepford Wives', but spent more years being apart of film unions – AFTRA and SAG, being acclaimed in her work there. Hollywood Reporter has a nice obituary.
We are huge fans of 'The Daily Show With Jon Stewart', and this week they evoked Allen. With all the gun talk in the states, host Jon Stewart suggested we make guns less sexy, by casting Woody Allen in the next 'Bourne' films. As if Allen would have the time – or secede full creative control.
Last News Bits we covered 'The Laughmakers'. Here's another blog about that unaired early pilot written by Woody Allen by the blog Wagstaff. But their's is a 2 part post, also covering another unaired Woody Allen work – 'Men Of Crisis: The Harvey Wallinger Story'.
Also at the Paley Center for Media, and not anywhere online we can find, it's 1971 short film, making fun of Henry Kissinger. Find out more at their post.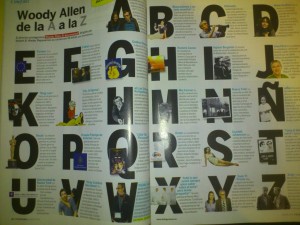 Twitter user @Manuel_Stinson posted this, which I'm guessing we missed recently. The A-Z of Woody Allen, and appears to be from a magazine called Cinefilia. The magazine seems Spanish with the inclusion of J for Joan Pera, who has dubbed Allen's voice in that market for decades. He even appeared in Vicky Cristina Barcelona.
We all know Woody Allen is not that tall. But now we can compare him to other Hollywood leading men, including previous alumni Javier Bardem (Vicky Cristina Barcelona), Robin Williams (Deconstructing Harry) and Michael J Fox (Don't Drink The Water)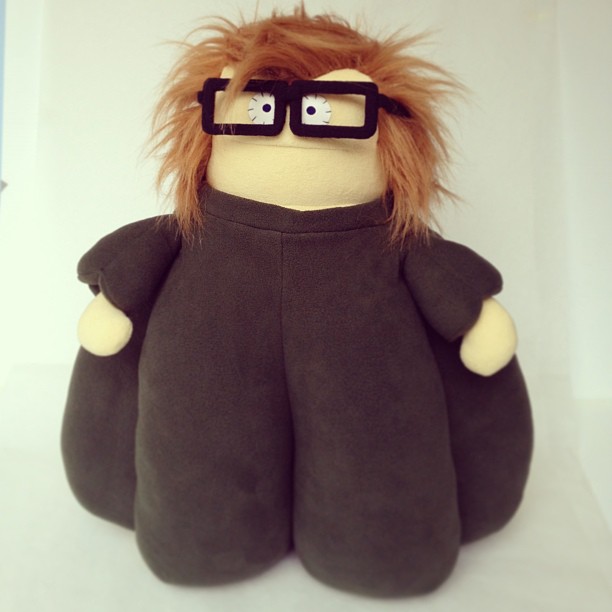 Monsterfactory have produced a very cool Woody Allen plush toy, based on a great scene from Sleeper.
This was listed before we got the name, but The Guardian has named Allen's 2013 film (Blue Jasmine) in it's 100 key films of 2013. And it looks like it's #100. Oh well. At least Ion Cinema placed it at #71.
iSteve has written a nice piece breaking down Woody Allen's box office history.
Finally, some fun. Many directors have ruled themselves out of the running for the new 'Star Wars' films. Now Woody Allen has done the same.