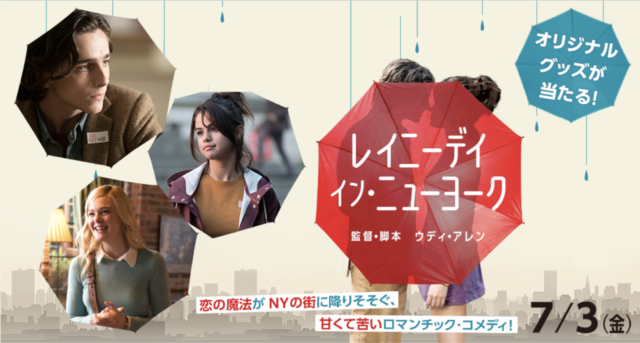 Another couple of major territories are releasing A Rainy Day In New York, the 48th film written and directed by Woody Allen. Releases are now set for Japan in July, Australia in August and New Zealand set to follow in September.
A Rainy Day In New York is released in Japan on 3rd July. Released by the company Longride, they have a long association with Allen, and always create wonderful websites for his films. They have created two very different types of posters to promote the film as well. We always love these Japanese posters.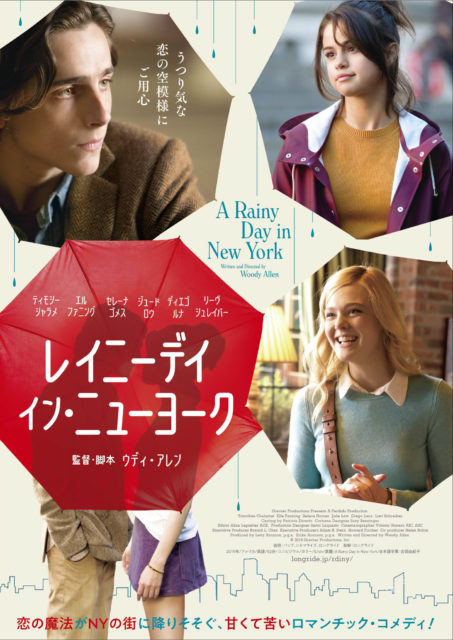 Here's the Japanese trailer.
Signature Entertainment, who handled the recent UK release of the film, is also making the film available in Australia (5th August) and New Zealand (10 September). The listing are now up on iTunes. No word of a DVD or anything else.
We knew these releases were imminent, but it's good to finally have the dates. This leaves the US as the only country in the world that has not released A Rainy Day In New York.