Another week of filming on Woody Allen's 2015 film finishes up. The production started the week in Newport, then moved to Beavertail National Park. It continued onto Salve Regina University then Cranston. It ended up at West Greenwich where stars Emma Stone and Joaquin Phoenix were captured on camera having a kiss.
Here's a pic of Stone from Newport earlier in the week.
More pics of Emma Filming 'Untitled Woody Allen Project' HQs!
More pics @ http://t.co/kc1Qlp8FAZ pic.twitter.com/ZZi7mN5kPj

— Emma Stone Web (@EmmaStoneWeb) July 29, 2014
Allen was also spotted in Newport, near the Seamen's Church Institute.
https://twitter.com/collford821/status/494530071848181761
Plenty of tweets repprting that the production filmed at Salve Regina University. An intern from Rhode Island Monthly was lucky enough to be an extra. Ashlyn Lillibridge wrote about her day.
We are transported to the area where they are filming at the Salve Regina University campus, and the assistant director places us in position and tells us where to stand and walk. We are supposed to be casual students on our way to class, meandering around campus. And that's when it happens; Emma Stone and Joaquin Phoenix walk right by me and start talking a foot away from me. My heart stops, and I want to shout that I love Emma's hair, but I keep quiet because it is an unspoken rule that extras do not speak to the stars, unless spoken to. It is insane how long it takes to film a two-minute scene, and we reset the scene and reshoot the same scenario anywhere between five and ten times.
She confirms Stone is playing a student. Phoenix's role is more mysterious – he seems to be a young professor or an older student.
Also, according to Salve Regina's Facebook, Allen will return there on the 11th and 12th of August for 'classroom' scenes.
https://www.facebook.com/SalveEnglish
Kodak posted a photo of cinematographer Darius Khondji filming in Jamestown.
Darius Khondji, ASC, AFC is now shooting the new untitled Woody Allen project on film on the Rhode Island coast. pic.twitter.com/BaKrQXC2ZV

— Motion Picture Film (@Kodak_ShootFilm) July 29, 2014
Filming then moved to Cranston. The location is Brettonwoods Drive.
https://twitter.com/NicoleTutalo/status/494991740022321152/photo/1
The crew then stopped for pizza in Portsmouth
https://twitter.com/WestMainPizza/status/495269712465788928
Filming then moved to a park in West Greenwich. Wearing an outfit we've seen before, Stone and Phoenix were photographed in a kissing scene. Some pics below and more at the Daily Mail.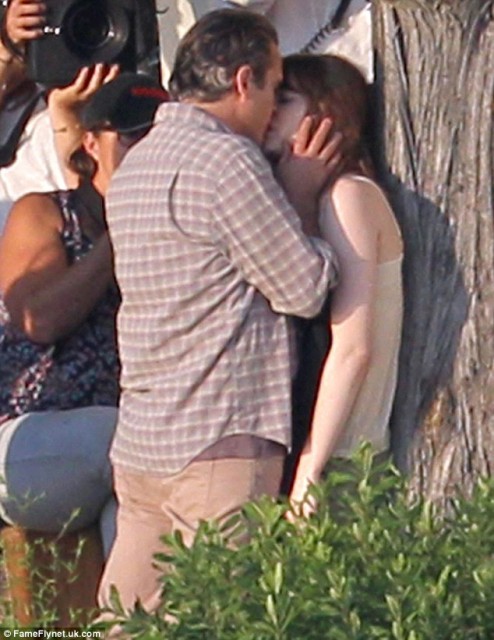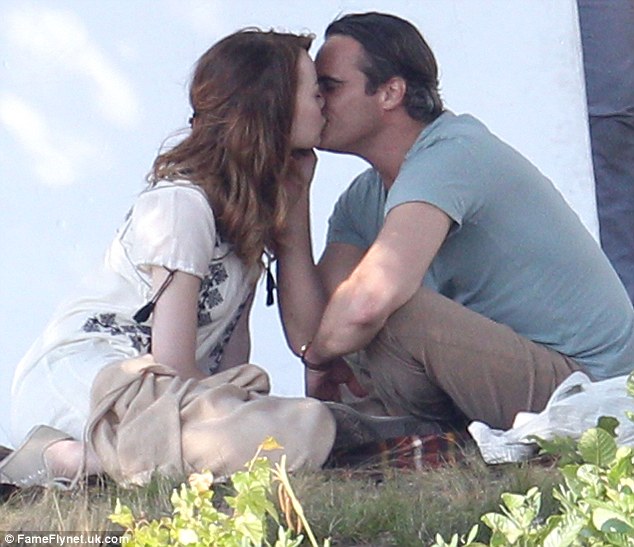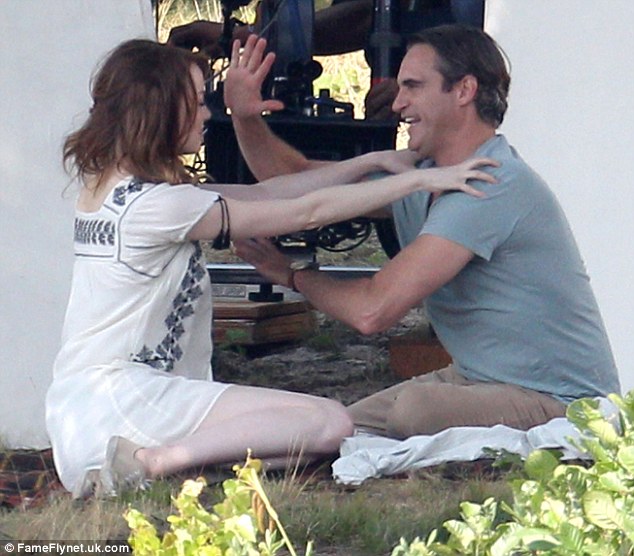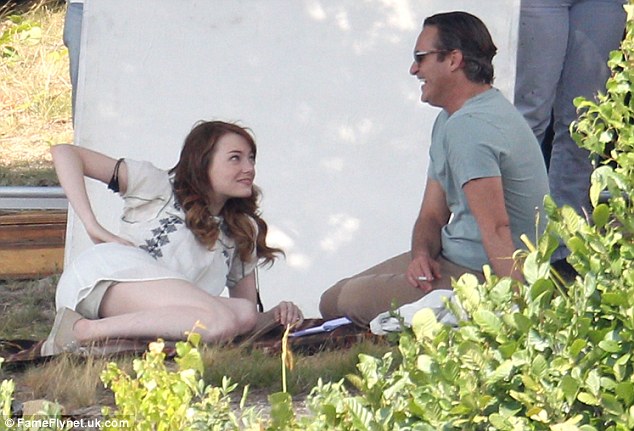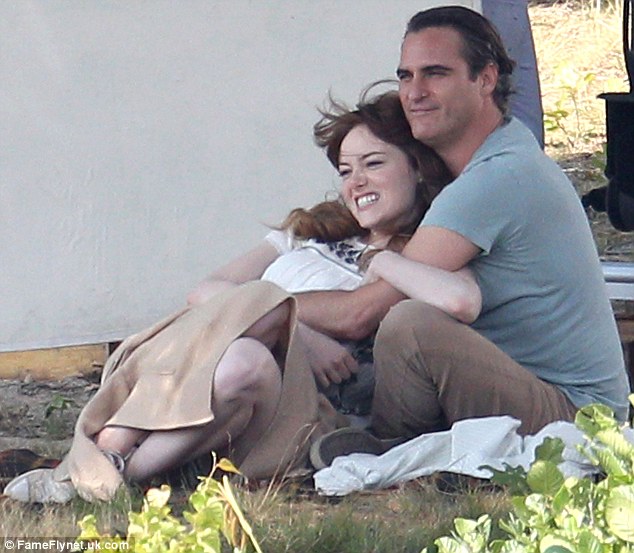 Finally, The Boston Globe reports that Woody Allen might be seen at the Newport Jazz Festival.
Check back for all the latest on Woody Allen's 2015 film.