This week saw Allen nominated for his first ever Tony Award for Best Book of a Musical for the Bullets Over Broadway musical. Woody Allen famously avoids anything to do with awards. So it was very surprising to see he has appeared at an event for the Tonys.
Alongside fellow nominees Nick Cordero and Susan Stroman, Allen attended the 2014 Tony Awards Meet The Nominees Press Reception at the Paramount Hotel in New York.
Here are some pics from the event.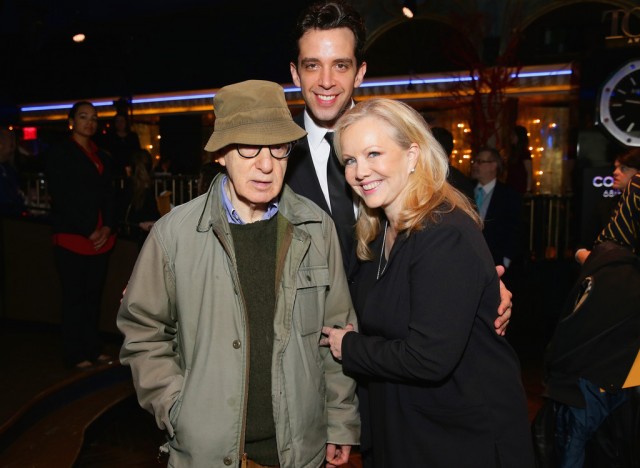 Next to the tall, handsome and sharply dressed Cordero, Allen looks like someone who walked into the wrong photo. Which could explain his attendance. However, is there a chance he might actually go to the Tonys?
Also in attendance were two others involved in the film version of Bullets Over Broadway – Harvey Fierstein, who starred in the film, and Douglas McGrath who co-wrote it.
Photos are all we have at the moment. We will be wrapping up a whole lot of 'Bullets Over Broadway' news bits on the weekend.
The Tony Awards take place on the 8th June 2014. Bullets Over Broadway' is now running at the St James Theatre in New York.