News bits! Our round up of Woody Allen bits from around the web.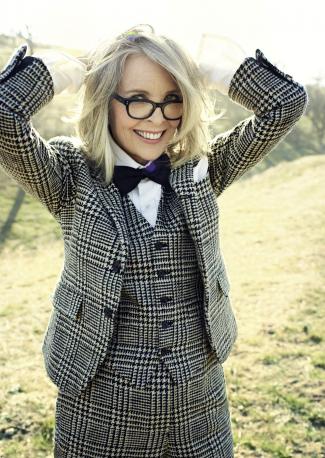 Diane Keaton is out promoting her new book 'Let's Just Say It Wasn't Pretty', just released yesterday. It's a memoir focussed on "beauty, aging, and the importance of staying true to yourself—no matter what anyone else thinks". Of course, she's being asked about Woody Allen in interviews. He's just a few of them.
With More magazine, as reported by ABC News Radio, she addressed the recent controversy surrounding Allen.
I'm Woody's friend and I've been Woody's friend for 45 years and nothing's going to change that.
I love Woody. I don't want to say anything about [his daughter Dylan Farrow's accusations that he molested her, which he denies] except I'm Woody's friend, and I believe him. That's the bottom line for me. I worry for him and everybody else involved, and I hope it works out for the best for everyone.
She also appeared on the Today Show with Matt Lauer, talking about Allen. She called Allen a genius, and that the greatest gift in her life was Allen casting her in Annie Hall.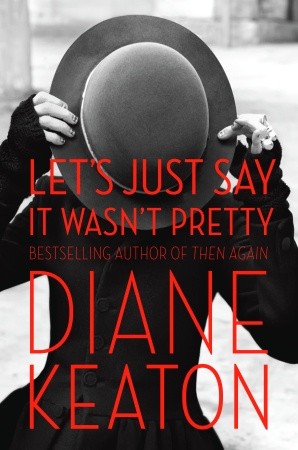 You can get 'Let's Just Say It Wasn't Pretty' at Amazon US or Amazon UK.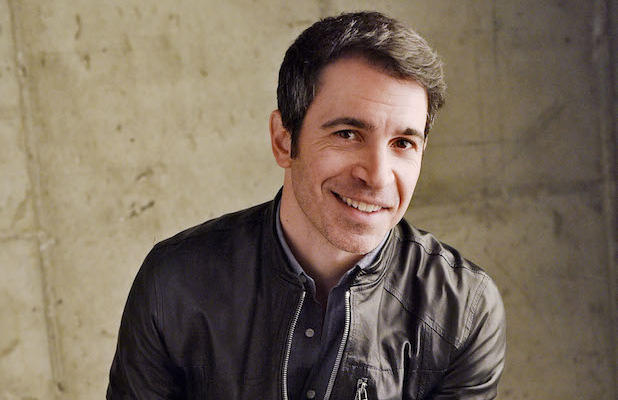 Chris Messina has been out talking about his directorial debut 'Alex Of Venice'. Messina has been in dozens of roles we loved, including in woody Allen's Vicky Cristina Barcelona. He has spoken about Woody Allen taught him in Vanity Fair.
Are there other directors you've grilled in the same way?

Certainly Woody Allen, who doesn't say a lot. When we were on set [for Vicky Cristina Barcelona] in Barcelona, there was one time where I got him alone and I was, I kind of went from Hannah and Her Sisters and Michael Caine to [Ingmar] Bergman, talked a little about Bergman, talked a little about acting. Talked a little about the Yankees. It was one of those rare moments, where I wish I had a recorder on me to play back and remind myself. And also Sam Mendes [in 'Away We Go']. I really learned a lot from Sam. Sam taught me something that I think I try to do, and I reminded myself about it as often as possible. He said that every actor comes with a gift, and that his job and the director's job is to invite that gift. That's what I really tried to do with the film.

So you'd say you take after the Woody Allen mode of directing, where you're handing a lot of control to the actors.

There is nothing about me that's Woody Allen except I try to . . . I obviously can't touch him. What I like to do is, a lot of times in a scene we would put a camera on one person. We had two cameras. We'd run out the card without cutting. [A digital card that holds about 27 minutes of footage.] The feeling kind of is like if you're on a surfboard and you're sitting out there in the ocean and you're waiting for a wave. Some people would call it indulgent, but I find it freeing.
He also named dropped Allen to the Wrap.
It was one note he took while working with Woody Allen on "Vicky Cristina Barcelona" that played an especially important role in his approach to making "Alex of Venice."

"Woody Allen said to Rebecca Hall once in a scene, 'Do it once happy, do it sad, and do it indifferent, because I don't know where I'm going to be when I'm editing this,'" Messina, who premiered his feature debut at the Tribeca Film Festival in New York. "I think options are your best friend when editing."
Alan Cumming is currently starring in 'Cabaret' on Broadway. He recently dropped by The Tonight Show with Jimmy Fallon (who starred in Woody Allen's Anything Else). He recently shared his worst audition story – and it was for a Woody Allen film.
We wonder what the role was?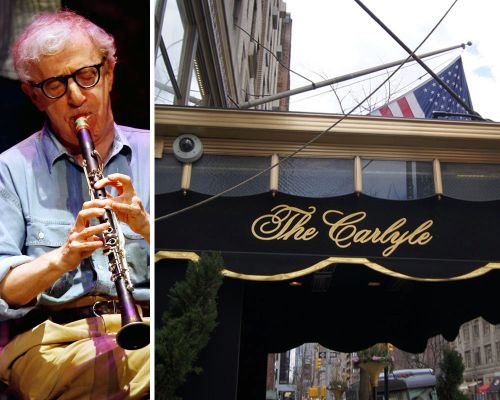 No matter where he goes or how many films he makes abroad, Allen will always be a New York kinda guy. AM New York collected a list of celebs favourite New York spots, and it's no surprise to see Allen on the list. They chose The Carlyle Hotel, home of his Monday night jazz gigs.
Of all the cities he's visited and worked in, award-winning screenwriter and director Woody Allen says there's no place like New York. He enjoys strolling the Upper East Side near his home with his wife—"It's about enjoying one's neighborhood," he says—but going to The Carlyle, where he plays jazz, tops his list. "It's just pure pleasure for me," he says. "It gives me a great feeling."
Other celebs in the list include Allen alum Will Ferrell (Melinda and Melinda), Edward Norton (Everyone Says I Love You) and Robin Williams (Deconstructing Harry).
The Daily Mail also highlighted the Carlyle as a celeb hotspot (or something).
Will McCrabb continues to unearth fascinating photos on Twitter. Follow him – you'll love it. He recently posted this shot – Woody Allen running the hell out of the 2002 Academy Awards.
WOODY ALLEN has been to the Oscars only once, in 2002 to get people to visit NYC after 9/11, here he is bolting out. pic.twitter.com/6gjDnfOF2j

— WILL McCRABB (@mccrabb_will) April 23, 2014
We love Richard E Grant. On twitter, he's had George Gershwin and Woody Allen's Manhattan on the brain.
Gershwin's Rhapsody in Blue and Woody Allen's MANHATTAN sound tracking through my head pic.twitter.com/QKNdESwjFa

— Richard E. Grant (@RichardEGrant) April 25, 2014
Some fan art.
Woody Allen in New York City
A cool Polymer clay sculpture
Wonderful job on the Woody Allen polymer clay sculture by @PolyIllustrator #3d #art #polymer #clay pic.twitter.com/ozwjbMCzy0

— Half a Chicken.com (@HLFaCHKN) April 17, 2014
Finally, the long awaited announcement of the 'Stars Wars Episode 7' cast has been revealed. Many have made the point that two of the actors have appeared together before – both Oscar Isaac and Adam Driver were in 'Inside Lewyn Davis'. But there's another! Both Max Von Sydow and Carrie Fisher starred in Woody Allen's 'Hannah And Her Sisters' – although they did not share any scenes together.
More News Bits in a couple of weeks. Got a tip? Let us know.