Magic In the Moonlight is the 2015 film written and directed by Woody Allen. It will be released on the 25th July, although details are still scarce. We've seen a couple of images, and now Sony Pictures Classics have released one more.
The new image features Colin Firth and Emma Stone in pretty, picturesque surrounds of the south of France. The image was released with no additional details, so we only know what we knew before – that Firth plays an Englishman out to expose the purported phoney mystic played by Stone, and her accomplice mother played by Marcia Gay Harden.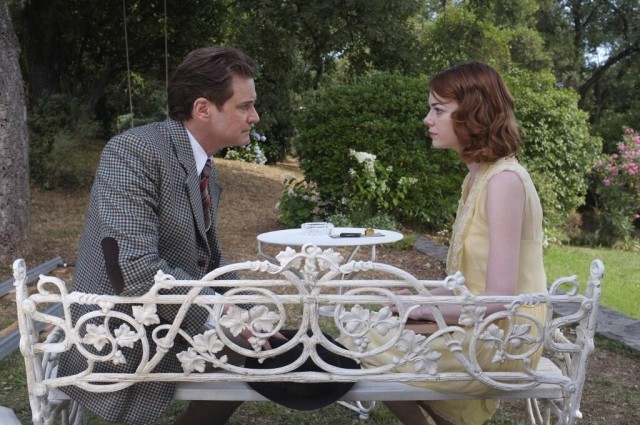 With less than three months to go, we expect to hear a lot more about 'Magic In the Moonlight' and very soon. This image is only our fourth official image of the production. Trailers, posters, synopsis, interviews, photos of the rest of the cast…it's all running very close to the wire?
'Magic In the Moonlight' is out on limited release on 25th July 2014 in the US.