We've finally got our first taste of Magic In the Moonlight, the upcoming 2014 film written and directed by Woody Allen. The trailer hit earlier this week, and we know a lot more about the film. Here's a shot by shot breakdown of the trailer, matching up with what we know so far.
Here's the trailer if you've not seen it yet.
Here's our shot by shot breakdown.
We open with a scene outside the Opera in Nice. This was one of the very first nights of filming. Colin Firth was spotted on on set, and it seems to be where Firth's character runs a magic show.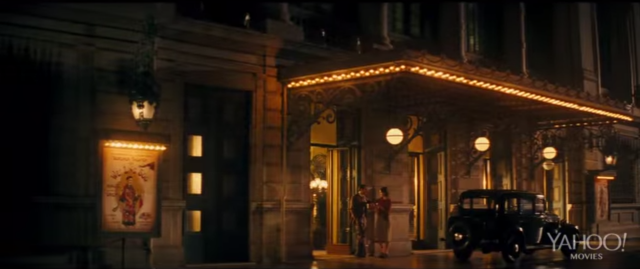 Seems that Nice Opera is the Berliner Theater hold shows for 'Wei Ling Soo'. There was a real Berliner Theater in Germany in the 1920s, suggesting this scene could be set in Germany. Firth's character is established in continental Europe.
Wei Ling Soo is likely based on the real life Chung Ling Soo.
A familiar looking Wei Ling Soo, with an elephant.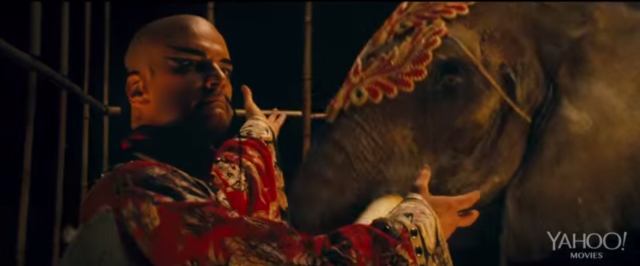 He makes the elephant disappear, which is one of Harry Houdini's most famous tricks.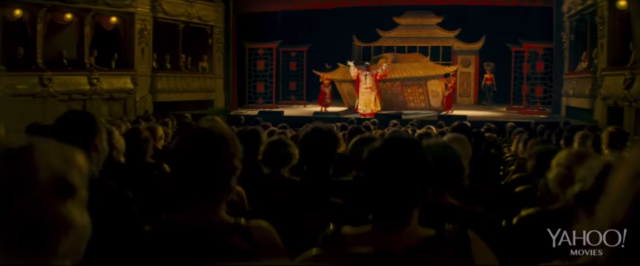 The crowd cheers on. The interior also matches the interior of Nice Opera.
Look who it is! Colin Firth appears, and voice over calls him Stanley.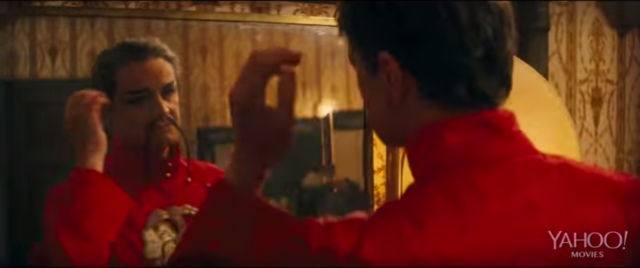 The voice over is by Simon McBurney. He calls Stanley the best in the world. And he needs his help.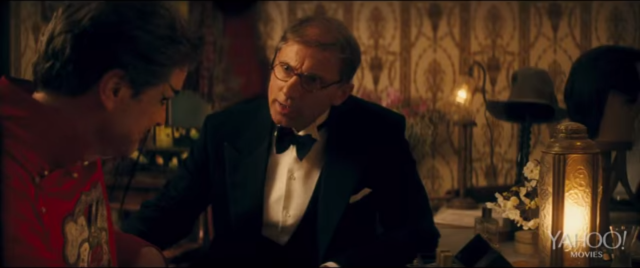 "The plot thickens."
We meet the Cartledge(?)s…socialites from London (hence speaking English?). This looks like a London street. Was there filming done in London we weren't aware of?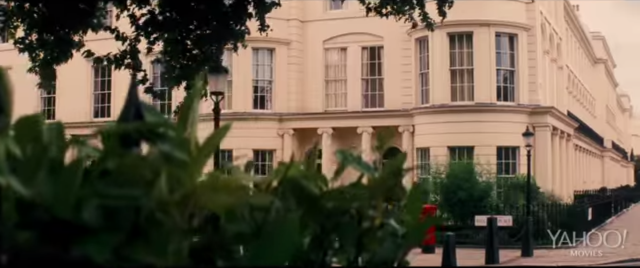 Tennis continues to be a motif in Allen's films.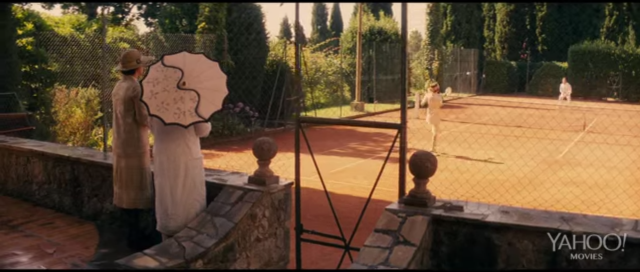 "…in the South of France".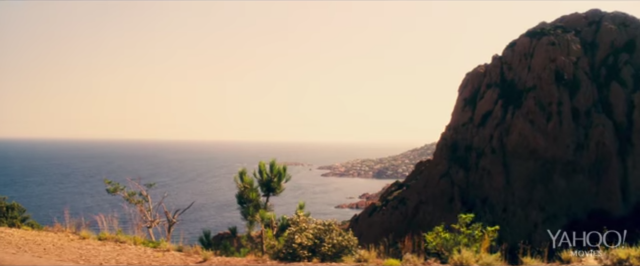 "There's a woman…", and indeed there is. Emma Stone.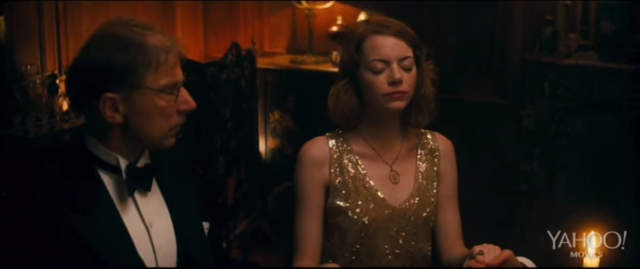 Our first look at Jacki Weaver. The matriarch of the Cartledges.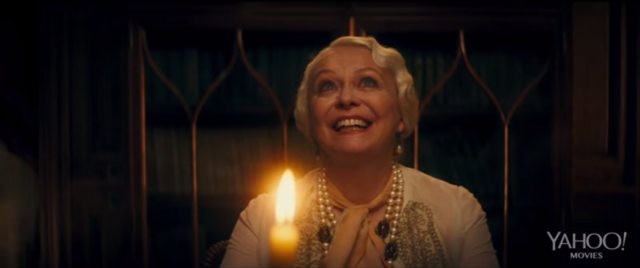 And we find out what Stanley does…he debunks fakes.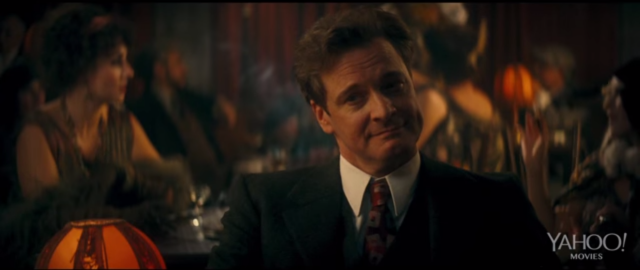 Our heroes depart…driving past that same spot we just saw a second ago.
Our heroes arrive…at Menton. Two locations there were used – Villa Maria Séréna and Serre de la Madone. This is the home of the Cartledges. Voice over starts telling us about 'Sophie'.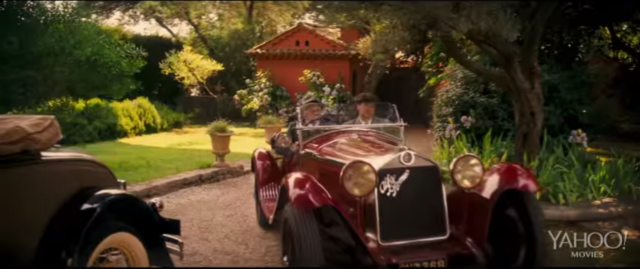 It's Hamish Linklater, one of the Cartledges. He is enamoured by young Sophie.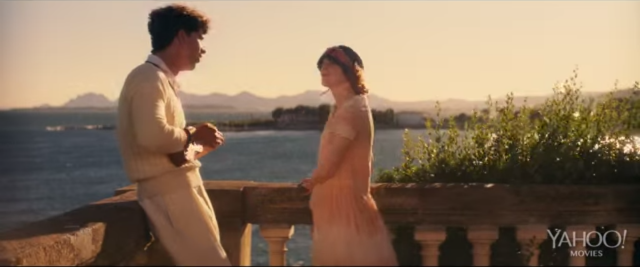 Our first real hero shot of Stone as Sophie.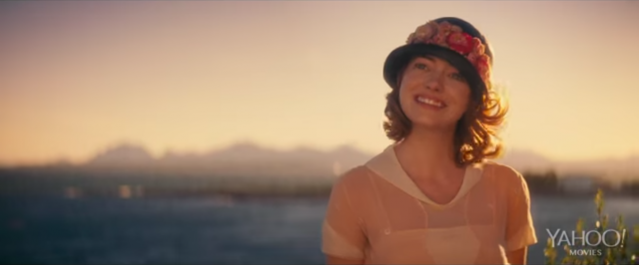 Linklater meets McBurney and 'Stanley'.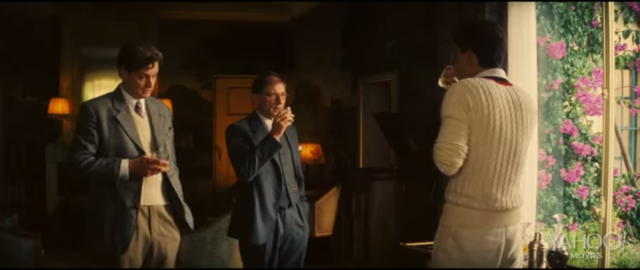 "She's a visionary and a vision." Great sweater.
Marcia Gay Harden arrives with 'Sophie'. We know that she is Sophie's mother.
And they knock out 'Stanley' and McBurney.
A quick look back at Wei Ling Soo before…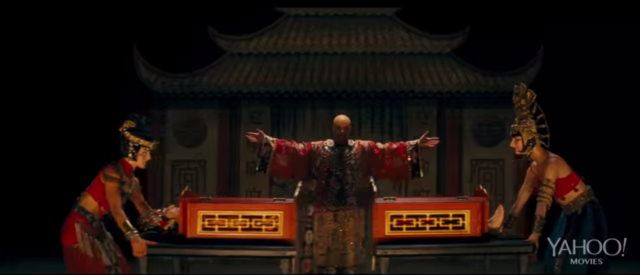 …a lovely stroll.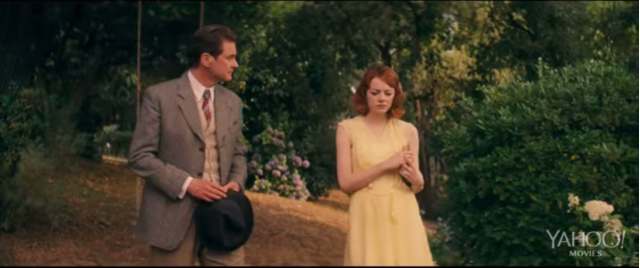 A bit more tennis. Stone in a green dress.
More strolling, this time by the sea.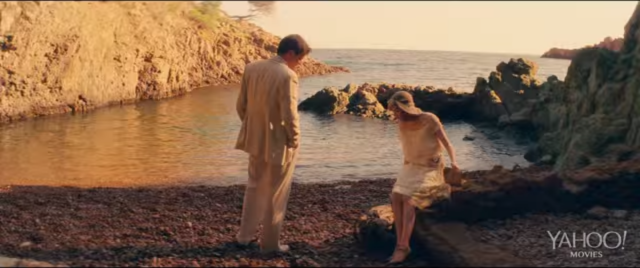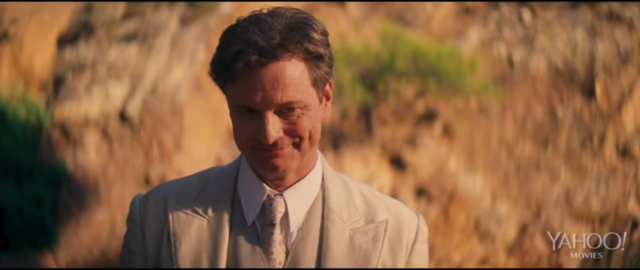 Strolling in a garden. With Eileen Atkins – we later find out she is Stanley's aunt Vanessa. Stone in a green dress so this comes around the tennis scene.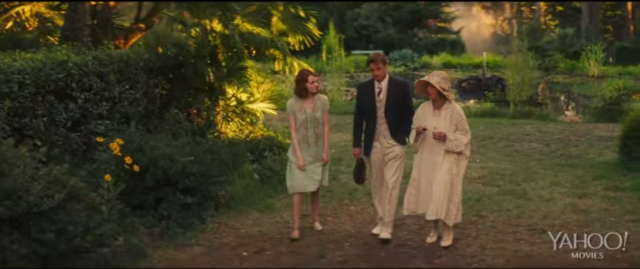 Atkins and Firth debrief.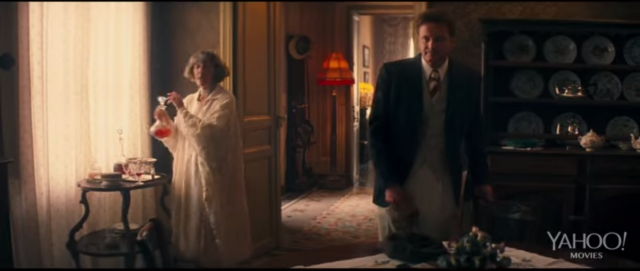 Harden smokes as Stone uses her powers – shortly after that first meeting. MPAA told us there would be smoking throughout.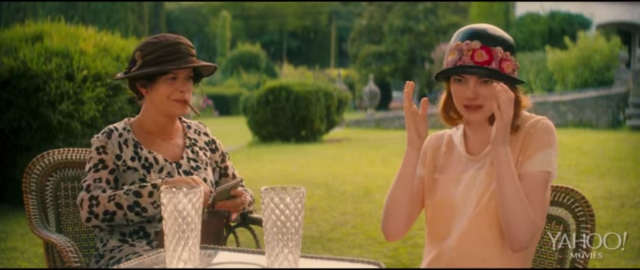 "Are they cumulus clouds or cirrus?"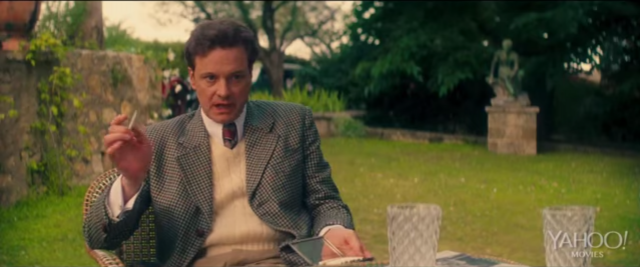 Why stroll when you can drive. And you've paid for a vintage car to be part of your film. Part of the tennis day (green dress).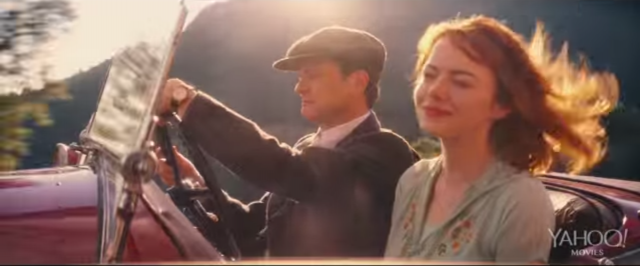 Harden and 'Sophie' debrief. They call 'Stanley' Mr…Tavers? Taverner?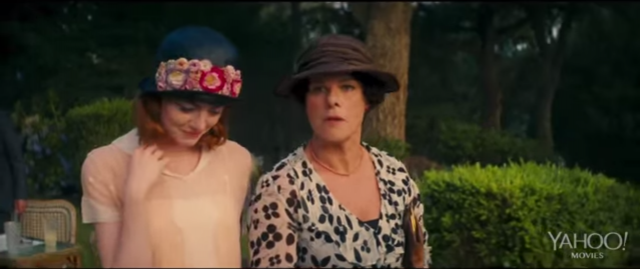 OK, we get it, south of France is pretty with lots of things to eat and do. Green dress. Not sure where this location is.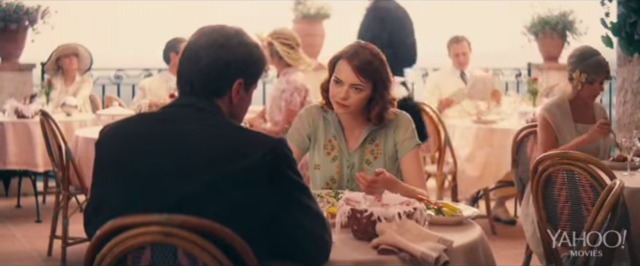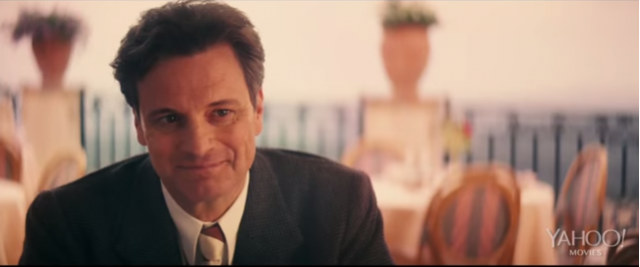 Firth in a tux, Stone is a particularly French get up. Outfits we have seen in photos previously.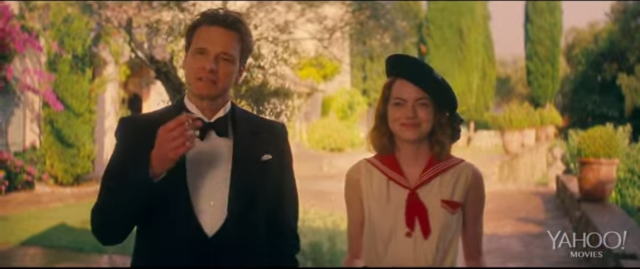 Cartledges, Harden, and pretty scenery.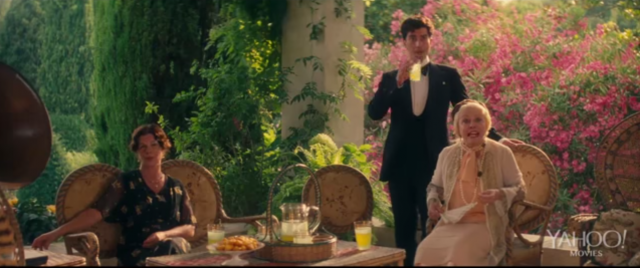 A séance. The first one for 'Stanley' to witness.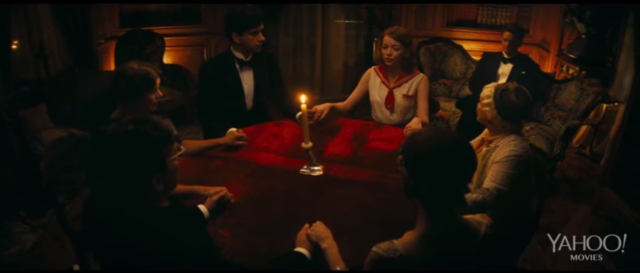 A great reaction from McBurney. On the left is Jeremy Shamos. Is he a Cartledge also? There must be more than two.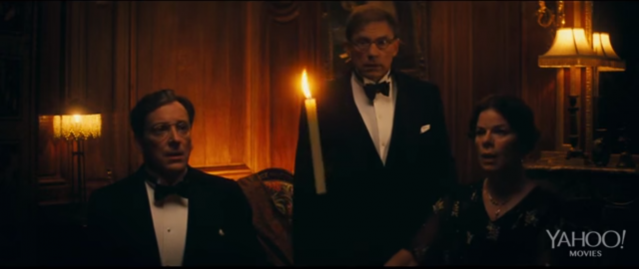 Atkins with 'Stanley'.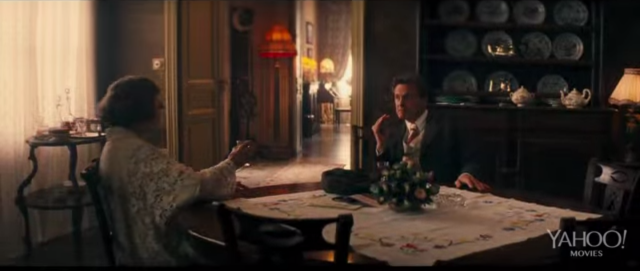 Beds look comfortable in the south of France.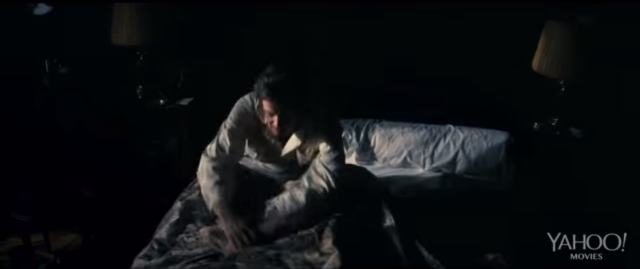 Talk to the hand.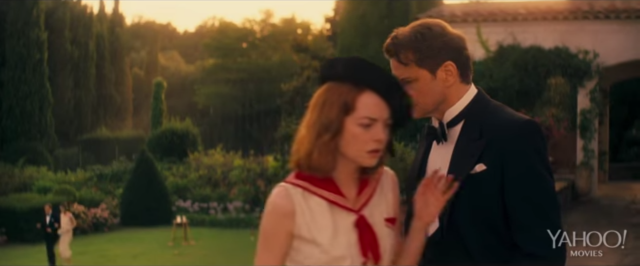 Our best look yet at Atkins.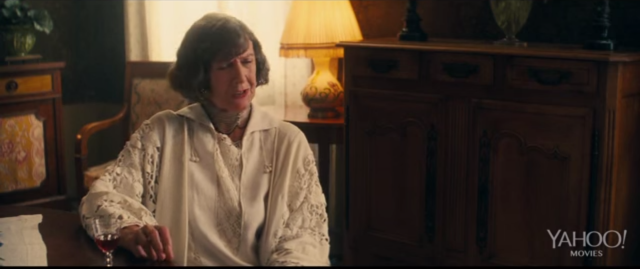 Strolling has led to eating in a lovely house.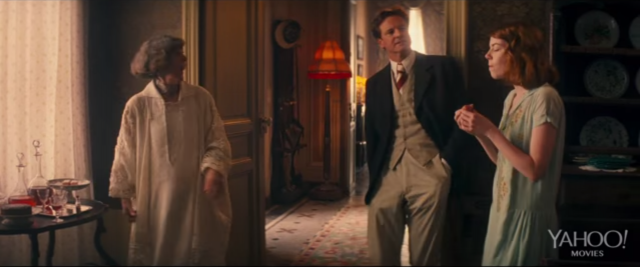 And more magic fun. It is neck and neck which of the two here is acting more Allen-esque.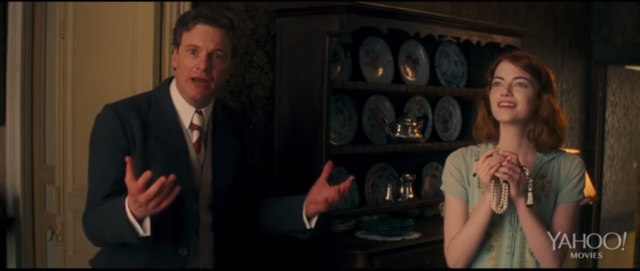 We continue the strange pattern of trailers using original graphic elements that will never make the finished film. Looks a bit 'The Great Gatsby'.
A big garden party. The perfect way to relax after a day of strolling.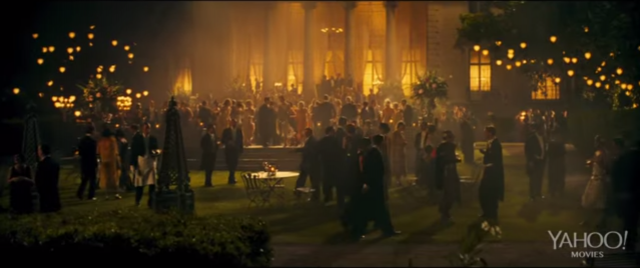 A new dress for Stone. Firth in white tie.
Our players.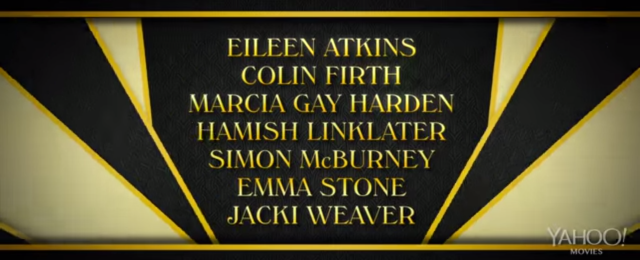 One more montage of lovely scenery. Looking.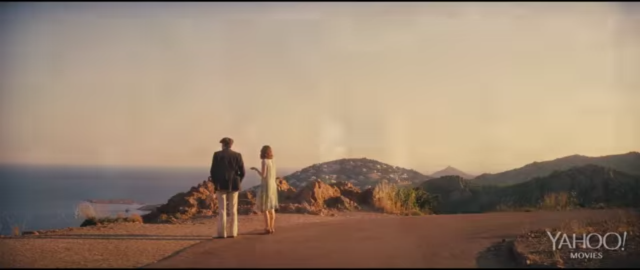 Strolling.
Swimming.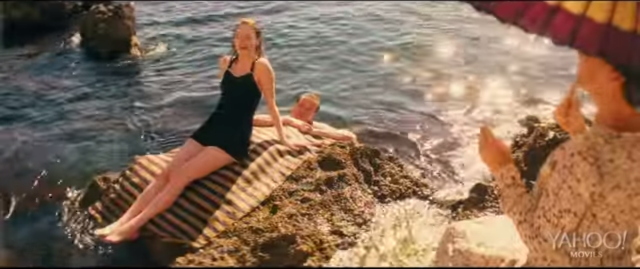 Dancing.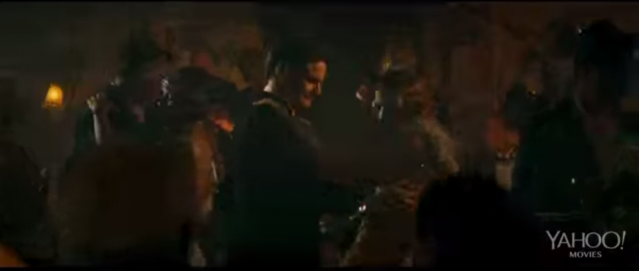 Driving.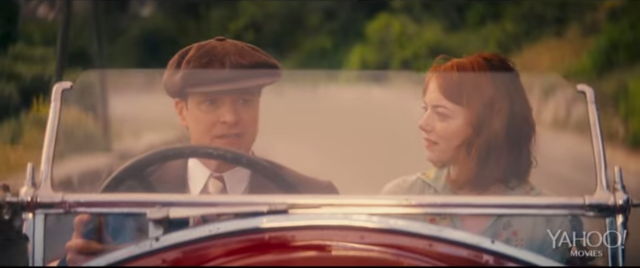 Oh no! Twist! Maybe the south of France is not the paradise the first 1 minute and 51 seconds so far made out.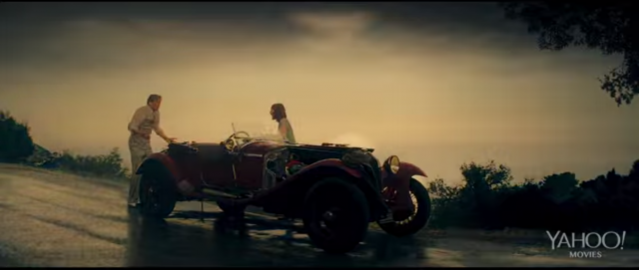 What's this? Who left an observatory here? This is the Nice Observatory.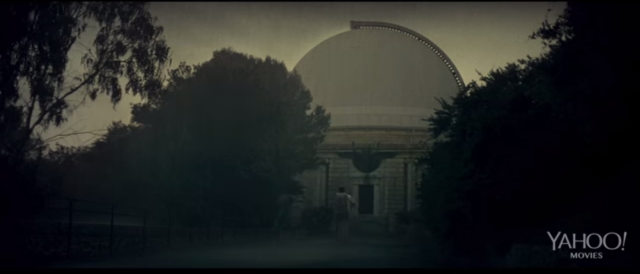 Green dress. That's quite a day they are having. 'Stanley' knows the area from when he was a boy.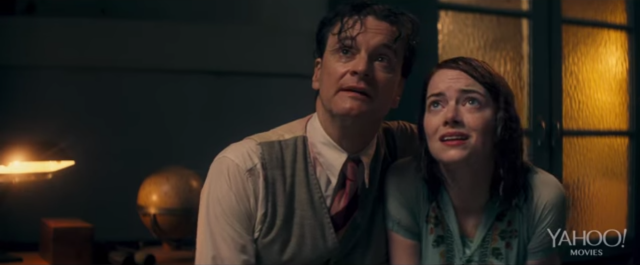 The moonlight from the title. We were wondering when that would turn up.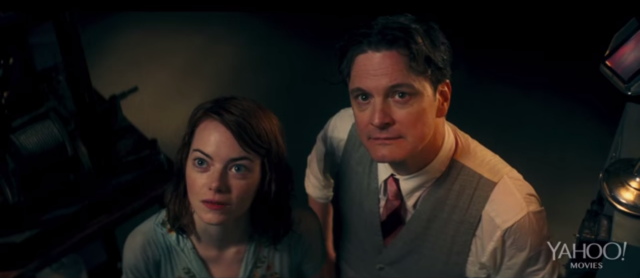 The film's name!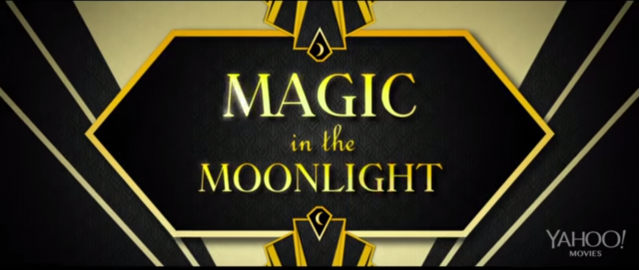 And check out some of the sites for the film.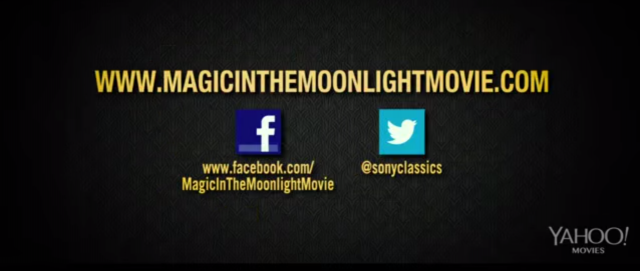 Official site…which doesn't seem to work yet.
And that's it! Lot's more to find out in the coming weeks, before the US premiere on the 25th July. Find all known international release dates here.