A big wrap up of all the Bullets Over Broadway activity from the last couple of weeks. And there was a lot of it.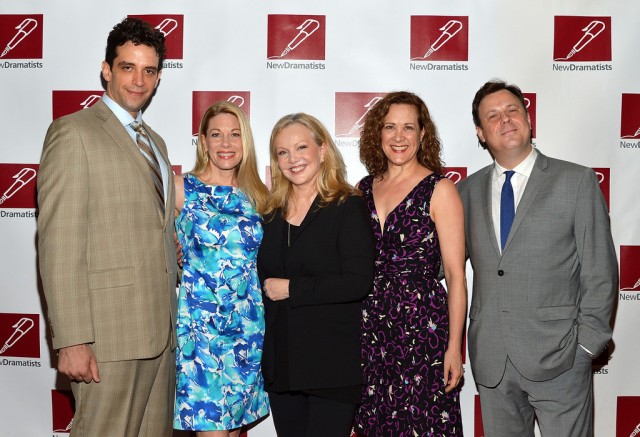 Susan Stroman picked up a big award this past week. The New Dramatists honoured her with the 2014 Lifetime Achievement Award. The 65th year of the awards were held at the Marriot Marquis in NY. There was performances from Stroman's long career, including Karen Ziemba (who sang "I Got Rhythm" from 'Crazy For You') and Marin Mazzie ("I Ain't Gonna Play No Second Fiddle" from 'Bullets…'). Other cast members Nick Cordero and Brooks Ashmanskas were also in attendance.
Playbill and Variety wrote up the night. Allen didn't attend, but Mazzie spoke about him to Variety.
It was something that (Woody) was initially reluctant to do," said Mazzie. "But I think it ended up being such a great experience for him. He was there for every preview (performance) except for Monday nights when he played (his clarinet) at the Carlyle Hotel. After each of those shows he would bring in new jokes. I literally couldn't wait for the day after each preview.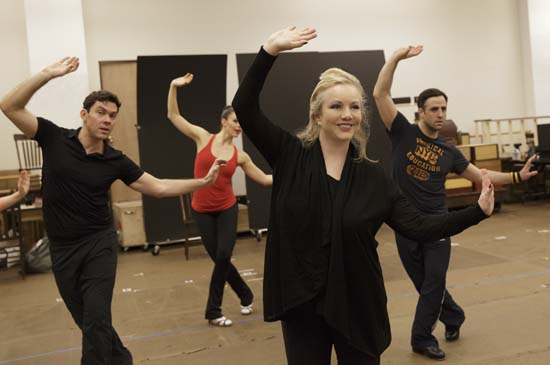 Stroman was also prolfiled in Dance Magazine. The excellent lengthy piece explains the development of the project.
The first thing was taking the original screenplay and molding it into the structure for a musical. For example, in a movie you can go to 50 locations; in a musical, you can only go to about eight. So, taking his different scenes and putting them in new locations, Woody started to write even more scenes, and more jokes. It really allowed him to revisit it and rewrite. After we got the structure, we sat down with a lot of music books all around us, and talked and talked about different songs that could possibly push the plot forward. Because that's the other thing—if you sing a song, it needs to move the plot forward.
Brooks Ashmanskas and Helene Yorke performed as part of Stars In the Alley, a free outdoor concert in the legendary Shubert Alley in New York. The pair performed 'Let's Misbehave' from the show, and were introduced by Ziemba.
Here's a video
Here's some pics.
https://twitter.com/BulletsOverBway/status/469177659118067713
https://twitter.com/BulletsOverBway/status/469148748715950080
Nick Cordero recently did a quickfire Q&A with Broadway.com about the Tonys. Possibly the only time this site will have anything to do with Rihanna.
Marin Mazzie spoke to Broadway.com about being a diva, and other great divas.
Who is your favorite screen diva?

Joan Crawford in 'The Women' is hilarious. She's a low-class girl who's working her way up, or at least thinks she is. I love her in that, and in 'Mildred Pierce' and 'Grand Hotel' and 'Possessed' — she's done a variety of wonderful things. I'll mix her with Carole Lombard, who was so beautiful and funny in 'To Be Or Not to Be', 'Twentieth Century' and 'My Man Godfrey'; I love her. The combination of those two!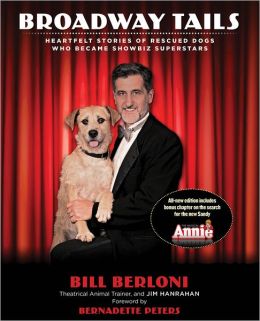 Broadway Direct profiled Bill Berloni, the trainer behind many animals on the Broadway stage. This includes Trixie from 'Bullets…'. Berloni has a new book outcalled 'Broadway Tails'.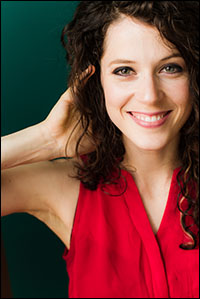 Congratulations to Paige Faure, who has scored the lead of Rodgers And Hammerstein's 'Cinderella'. It means Faure will be leaving her current post on 'Bullets…'. Sad news for the cast and crew but great news for Faure.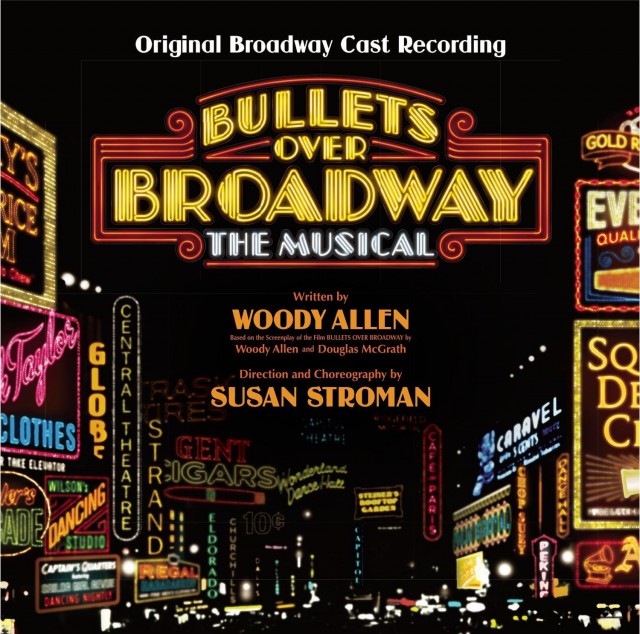 The Original Cast Recording is now available to pre-order on iTunes
Backstage On Broadway revisted opening night, with more vox pops and footage.
Bullets Over Broadway now has a poster up over Times Square.
Santo Loquasto's original sketches for the set.
Tony nominee and King's alumn, Santo Loquasto's set design sketch for @BulletsOverBway #TonyAwards pic.twitter.com/rHdCpmBI1H

— King's Theatre (@KingsTheatrePA) May 22, 2014
The gangsters, including Nick Cordero, appeared at the Manhattan Theatre Club Gala, looking sharp.
Boss @iamNickCordero & @BulletsOverBway hanging tough backstage at the @MTC_NYC gala pic.twitter.com/L2oaZDMism

— Joe Perrotta (@joeperrotta70) May 20, 2014
Braff and the Bullets Babes gave a little love to #skiplunchfighthunger
@zachbraff and the babes supporting @CityHarvest #skiplunchfighthunger @BulletsOverBway pic.twitter.com/3uyJsBc9yi

— Bullets Babes (@BulletsBabes) May 15, 2014
Tony Goldwyn, Kate Hudson and Joey King all went to a show.
https://twitter.com/BulletsOverBway/status/469190271867969536
Hudson and King both appear in Braff's new film 'Wish I Was Here'. The film has a new trailer. Check it out.