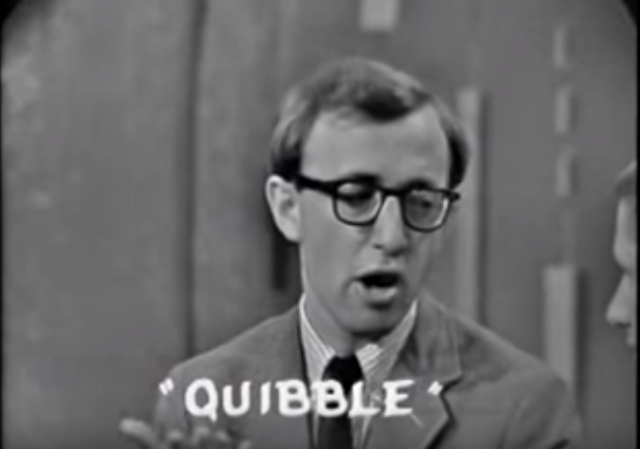 We go back to 1965 for our video of the week. Recently uploaded, it is the full episode of 60s TV game show 'Password' featuring Woody Allen and Nancy Sinatra, and hosted by Allen Ludden.
Allen was out promoting What's New Pussycat?, which was in theatres at the time.
Allen has a strange connection with Nancy Sinatra. Her father Frank Sinatra was dating Mia Farrow at this time, and would marry her the next year. Allen would begin a relationship (and creative partnership) with Farrow over a decade later.
Allen doesn't look terribly comfortable, but it is still nice to see Allen playing a game on TV. With late night TV so exciting, imagine Allen on 'The Late Show' with Stephen Colbert.
Either way, we love these old clips. He's aged, but Allen's mannerisms and voice remains, even after 50 years!