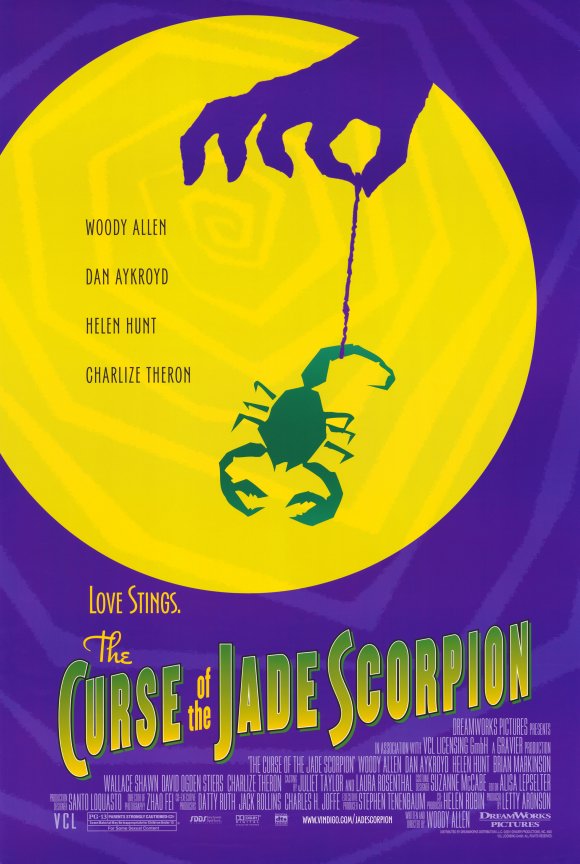 So lightweight at times it threatens to blow away, The Curse Of the Jade Scorpion continues the run of disposable comedies Allen pumped out in the 00s. A bright, edgeless cartoon, it has many fun moments but the style and grace of the man who brought us Manhattan is nowhere to be found.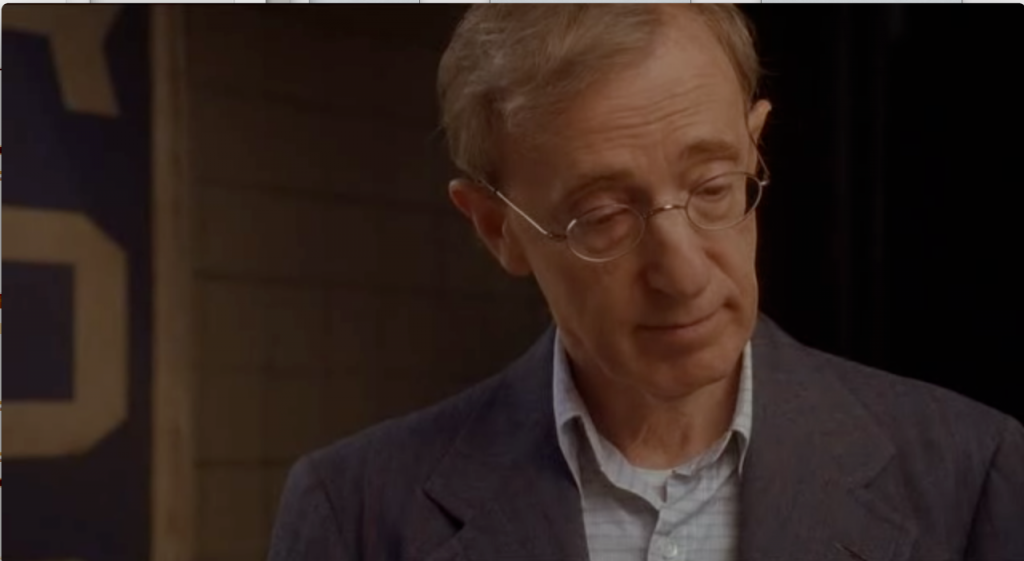 Woody Allen stars as CW Briggs. An insurance investigator whose workplace rival is Betsy Anne Fitzgerald (Helen Hunt). Both come under the spell of a hypnotist named Voltan (David Odgen Stiers), and find themselves chasing after criminals that are closer to home than they think.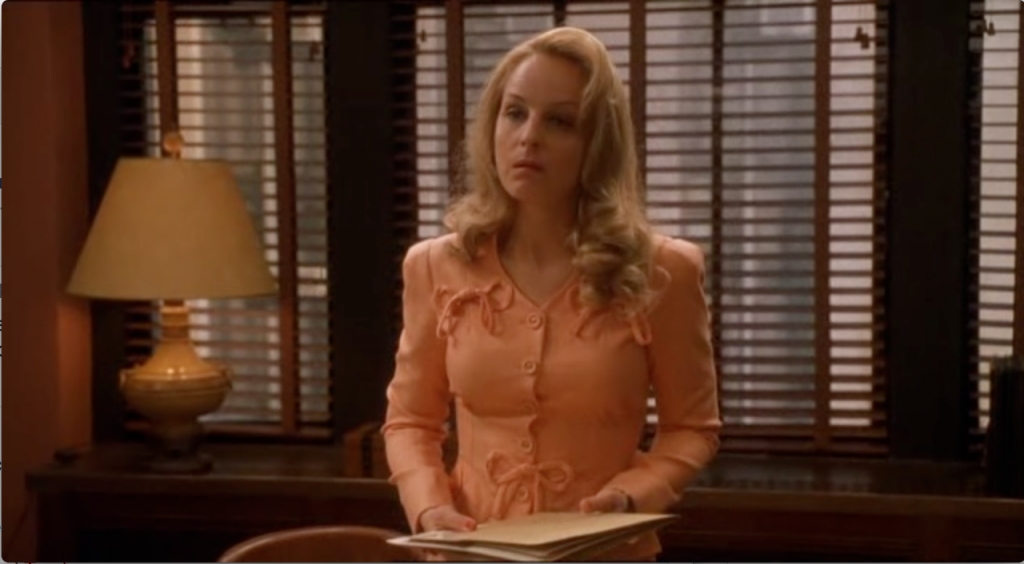 Lets not expect too much from this one. It has all the depth of an Elvis film. Even the names sound like they are taken from pulp comics. Which is perhaps the point. Allen's done meticulous period history before – The Purple Rose of Cairo, Radio Days – but here it looks flat and garish. It all ends with fireworks and a kiss – that tells you all you need to know about the grittiness in this film.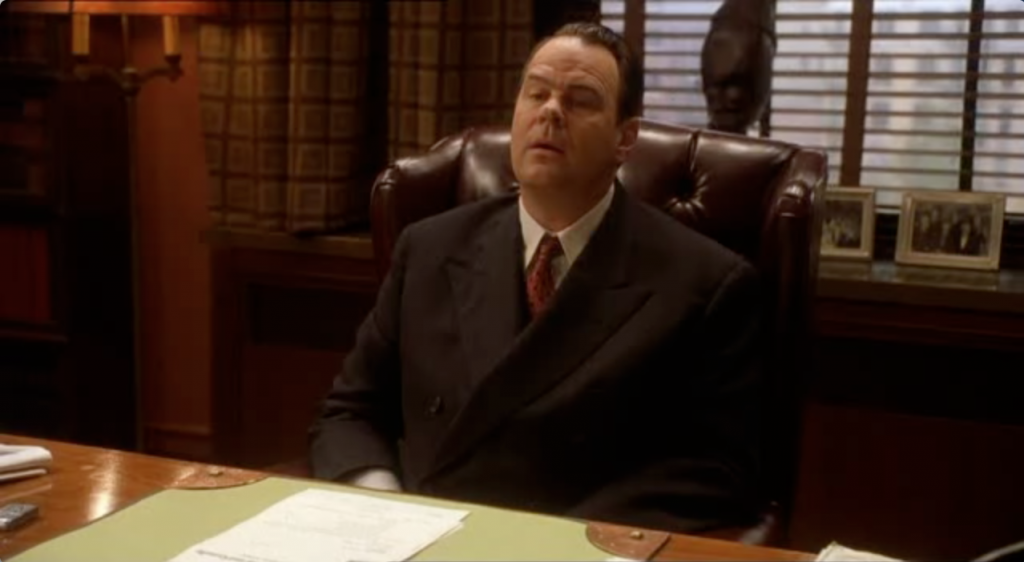 Allen doesn't bring much to Briggs. A one note character – we know how this is going to play out before it does. Allen wanted to cast someone else – and imagine a master like Cary Grant in the role! Dan Aykroyd is equally cartoonish, as is David Odgen Stier's villain.
Helen Hunt, however, is magnificent. Conflicted, clever, vulnerable and more – her performance brings some real feeling. It's a great performance – if only it sat in a better film. She's working really hard to be one half of a fast talking screwball duo. Similarly, Charlize Theron is great. She is on screen for minutes, but she owns the role of the femme fatale. Even Elizabeth Berkley seems to be having fun – and once again Allen's women outshine the men.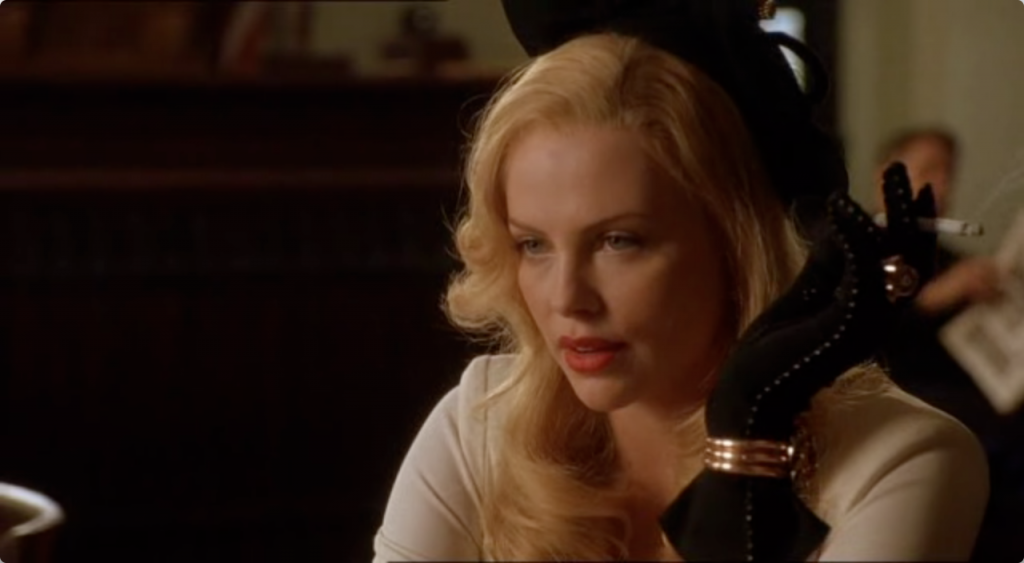 The sets look lovely. It's not a real world in any sense – with a big more colour, it could be a Tim Burton vision of 1940. The cars, the costumes – are all pretty fun – and one of Allen's most expensive films. The jazz music works well, and some of the shots, especially outdoors, look particularly beautiful.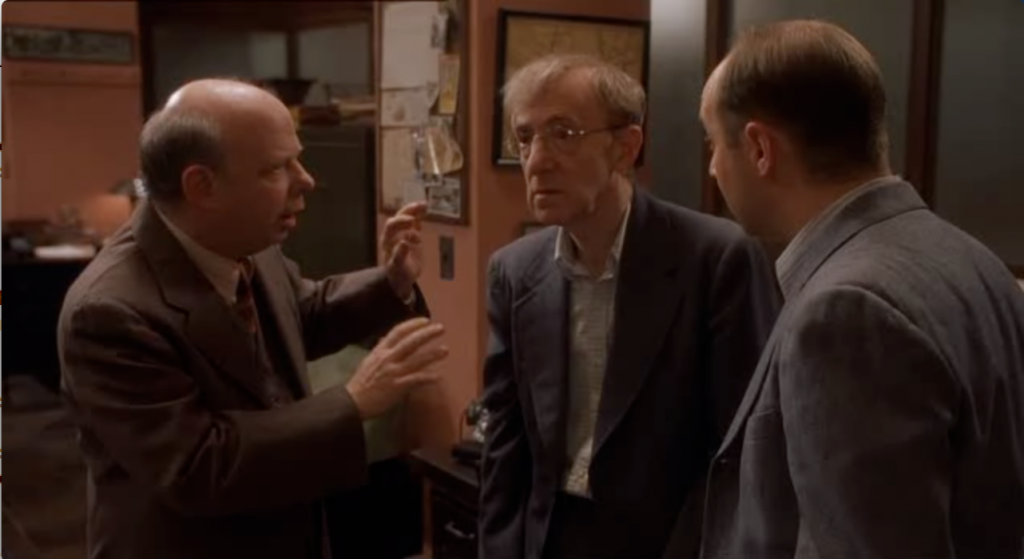 If you accept the script is a lightweight cartoon, it's a bit of fun. It's a throwaway, but not completely without value. It could have gone certain ways – more noirish, more screwball or even more of a kid's film. As it is, it feels unfinished, uncooked and unthoughtout.
Full Cast: Dan Aykroyd, Helen Hunt, Brian Markinson, Wallace Shawn, David Ogden Stiers, Charlize Theron, Elizabeth Berkley, Peter Gerety, John Schuck