Woody Allen Bits: Our twice monthly round up of bits from around the web.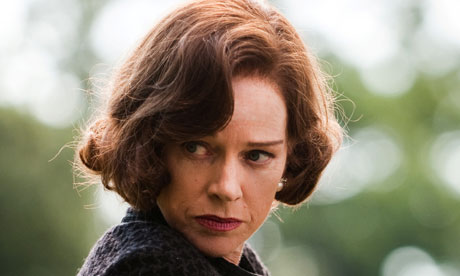 Judy Davis is one of the great Woody Allen actresses. She has helped to define Allen's legacy with some of the most electrifying performances in any of his films – in particular Husbands And Wives and Deconstructing Harry. She sat down with the Guardian on the release of her new film 'The Eye Of the Storm'. The wide ranging interview covered her role in 'Husbands And Wives', and her relationship with Allen..
Admirers of her frantic, electrified turn as a newly single woman in 'Husbands and Wives' may be shocked to hear that she can't watch herself in that movie. "I think it's a great film. Except for the bits I'm in." I protest that it's a daredevil performance, ricocheting between comedy and devastating despair. "Oh no," she argues back. "I was slightly over the top." She gives "slightly" a sarcastic flatness. "There's that golden rule that you don't want to see the acting. And I thought I could."

Wasn't that the way she was directed? "Definitely not. Nah. Nope. He just let me go. We can't blame Woody Allen for that one." I tell her there's no need to blame anyone but she's not having it. She worked with Allen for the fifth time recently, on the frothy 'To Rome with Love' ("Haven't seen it"). She was surprised, though, to find that no credit had accrued. "I went in thinking, 'Oh, we have a kind of relationship.' And of course I discovered that I didn't have any relationship with him at all. It may have been easier if I'd never worked with him! I thought: 'Ah. I've made a bit of a mistake here.'"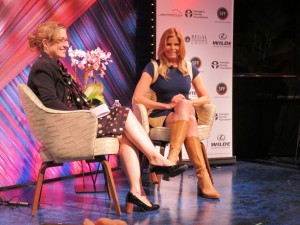 Mariel Hemingway has been out promoting her new documentary 'Running From Crazy'. The film tackles the real issues of mental illness that has plagued her family through generations, and just premiered at Sundance. In her interviews, people have brought up Manhattan, and with the Huffington Post, she reveals that Allen was her first kiss. Check out the video on their site (we can't embed).
Allen also came up in a long Q&A with Hemingway at The Herald Tribune.
On the classic "Manhattan," in which she played a 16-year-old dating a 40-something Woody Allen: "There's something about that movie that touches people, it's a piece of art. But I was such a kid…I thought when the music (George Gershwin) came on every time, it was written for me."

On her first romantic scene with Allen: "I asked my mother, 'How do I kiss him?' She said, 'Don't ask me that!' So I practised by kissing my arm in front of a mirror."

On whether she would work again with Allen, who remains a friend: "In a heartbeat. Anybody does."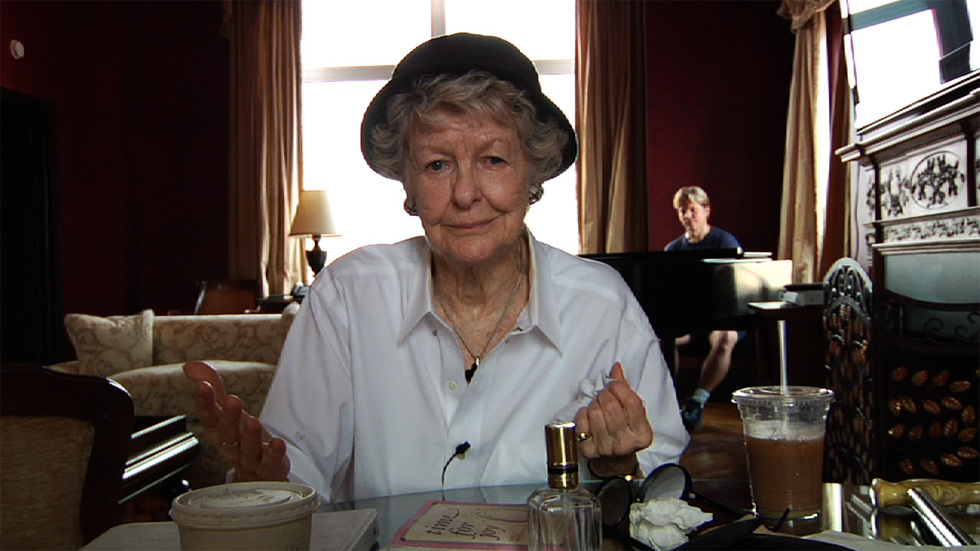 Another new documentary about an Allen alumni. The new documentary "Elaine Stritch: Shoot Me", premiered this month at the Tribeca Film Festival We covered in previously, and now Elaine Stritch and director Chiemi Karasawa sat down with TheWrap for a new interview. Inevitably, the subject of Woody Allen came up.
The documentary shows a letter that Woody Allen wrote you before casting you in "September," where he says he's heard you can be difficult, and he needs you to be on your best behavior if you want to be in his movie. Did you behave when you shot that film?
STRITCH: I was on my best behavior. And I knew exactly what he was talking about. He doesn't want to argue with Elaine Stritch about her feelings about life, love and the pursuit of happiness. He doesn't give a fuck about that. But he was fascinated by me.

He passed me in the Carlyle Hotel one night. He was coming to work, to blow his horn [in Allen's jazz band], and I was going up to my room. He passed me in the lobby, and said [muttering under her breath], "You goin' to work?" That's all he has to say, and I'm immediately a prostitute going up to the room that I've been assigned to. And this son of a bitch has made it all happen. He really can make things happen.

He is a creature of make believe, Woody Allen. He's a better actor than anybody from the Actors Studio, and he can be anybody he says he is. Woody Allen? Genius. [pounding on the table with each letter:] F-U-C-K-I-N-G genius.
Read more at the Wrap, where Stritch compares Allen to her '30 Rock' co-stars Tina Fey and Alec Baldwin (who has appeared in three Woody Allen films – Alice, To Rome With Love, Blue Jasmine).
(Interesting fact: Stritch is moving out of the Carlyle where she has lived for years, and where Allen plays jazz)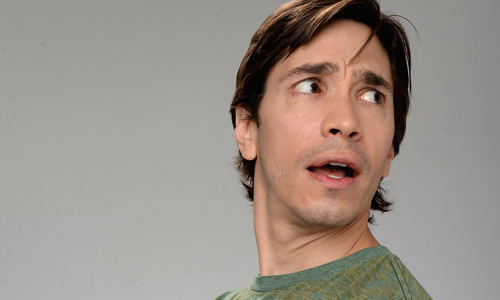 Justin Long has been promoting a new film as well – 'A Case Of You'. In an interview with Next Movie, he describes a real life Annie Hall moment.
You've made a fair share of rom-coms and I'm sure you've read even more scripts. Have you ever borrowed a tactic from one of these projects and used it your own love life?
That's a good idea. I mean that's a good question, not a good idea. No but you know I love Woody Allen so much and I think there's no better rom-coms than the ones he makes. And I have actually … It's in "Annie Hall" where he's like, "So we'll kiss now and get it over with, and then we'll go eat." So it's not awkward. I did that once on a date and it really backfired. She was like, "Oh, really? Okaaay." I thought it would be so cool and romantic and I always fantasized about doing that because it's the worst when you have to engage with a stranger and try to have a conversation and eat and the whole time you're just thinking about it and after you kiss, there's this weight that's been lifted and it's easier to be yourself, too. So I did it, and I just remember it just backfired and made it weirder that it happened.
Actor and comedian Kevin Nealon recently sat down for an interview with Dom Irrera for the Laugh Factory. They tell a story about meeting Woody Allen and Lorne Michaels for a couple of minutes (at 13:52).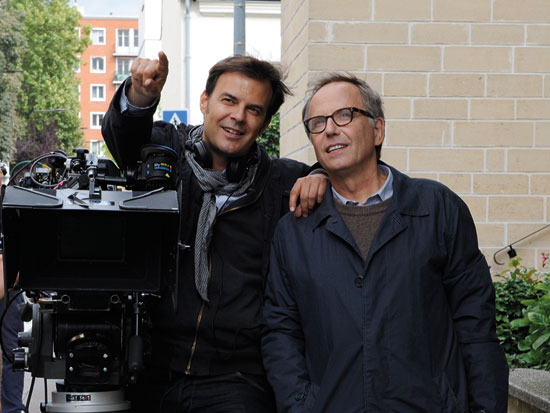 French director François Ozon is famous for directing films such as '8 Women' and 'Swimming Pool'. In a new interview with Wmagazine discussing his latest film, 'In the House', he mentions Woody Allen.
It was interesting when Germain entered the narrative of Claude's story and began speaking to him. It was reminiscent of Woody Allen.

Of course. But everybody speaks of Woody Allen, but Ingmar Bergman did that first in 'Wild Strawberries'. Actually it's a tradition that comes from theater, you see that very often in theater. It was a risk. I didn't know if it would work. It's not so usual. Especially when it's not really comedy. But I think it works very well and it shows how much Germain is involved in the story, he wants to know so much what will happen. I thought my reference to Woody Allen was more in the couple of Jeanne (Kristin Scott Thomas) and Germain, I had in mind Diane Keaton and Woody Allen in the films they did in the Nineties. But I don't know, in France Woody Allen and Diane Keaton are like gods. I don't know if in America it's the same thing?
Sad news that Alta Films, who distributes Allen's films in Spain, is close to shutting down. Alta distrubuted Allen's most recent films in Spain, from You Will Meet A Tall Dark Stranger to the recent "To Rome With Love".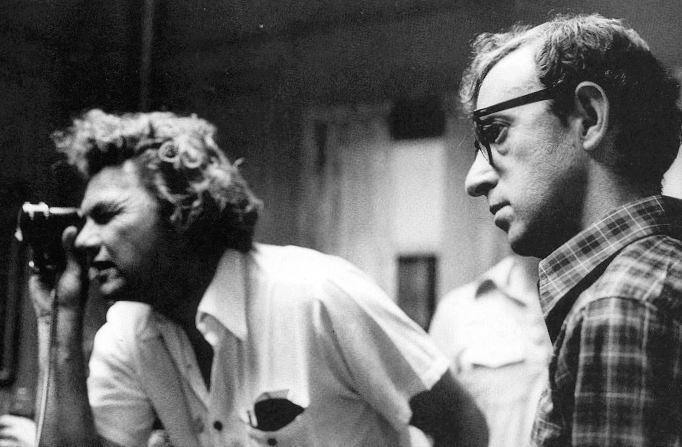 A great list from Top 10 Films – great director and cinematographer partnerships. Woody Allen's collaboration with Gordon Willis tied at 7th place. Poor Carlos Di Palma missed out. Willis worked with Allen on 8 films, Di Palma did 12.
A great Whatever Works fan poster for sale.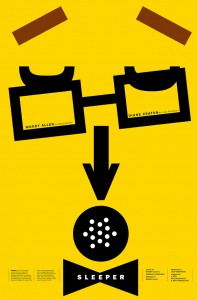 And one for Sleeper
A fantastic illustration covering some great New York moments in film. We spot five Woody Allen moments – "Manhattan", "Annie Hall", Mighty Aphrodite, the out of focus man from "Deconstructing Harry" and Antz. Did we miss any? More info here.
Finally some humour. 'Iron Man 3' was released this month, and we thought director Shane Black did a great job. But CineFix shows us what it might have been like had Woody Allen taken the role. They also cast Larry David as the Mandarin.