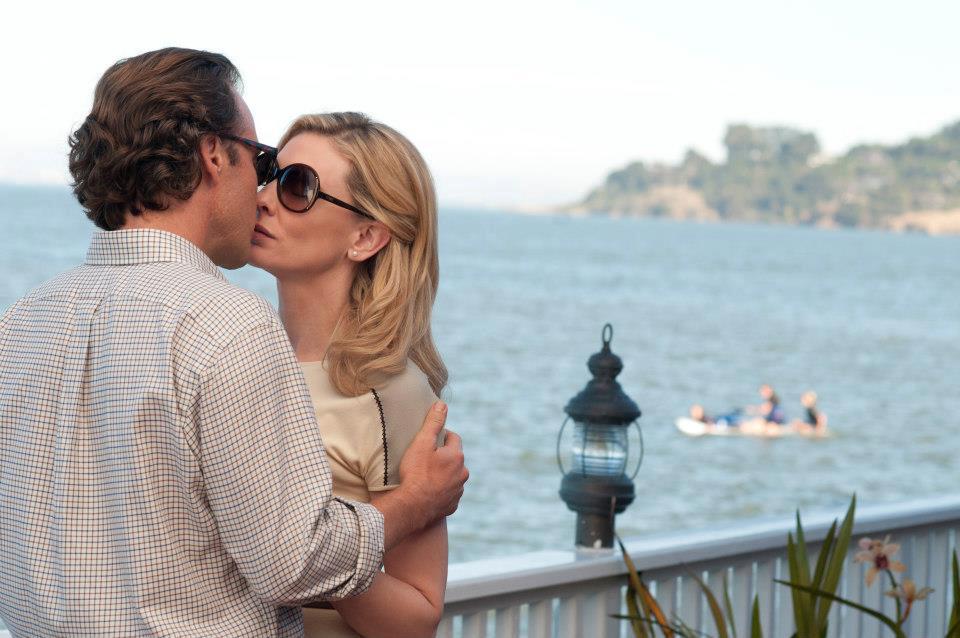 Sony Pictures Classics has released another new image from Woody Allen's 2013 'serious drama' Blue Jasmine. This new image gives us out first look at Peter Sarsgaard, along with Cate Blanchett.
Sarsgaard was a late addition to the cast, and looks like he replaced the role originally slated for Bradley Cooper. In the film, he will play Blanchett's love interest.
The image seems to be taken at Belvedere in San Francisco. A fantastic blogpost covered the filming of this scene.
This brings the number of official images to five. Many of the cast have yet to make official appearances in publicity materials, notably Louis CK.
We have extensively covered the filming of 'Blue Jasmine' and have wrapped up the things we know from the film for those who are spoiler hungry. Although as usual, very little is known about the film, which is due for US release on 26th July 2013. We eagerly await more – posters, trailers and anything else in the lead up.
What do you think of the latest image?