This is one of Allen's best films. It's his 21st film as a writer/director, and it shows him at his most energetic, creative and vital, even though the subject matter is extremely bleak. The film, the examination of modern marriage, was released at the same time his relationship with Farrow ended, and it's tough to separate that. Regardless of the drama surrounding the film, the film itself is a resounding, if disturbing, success.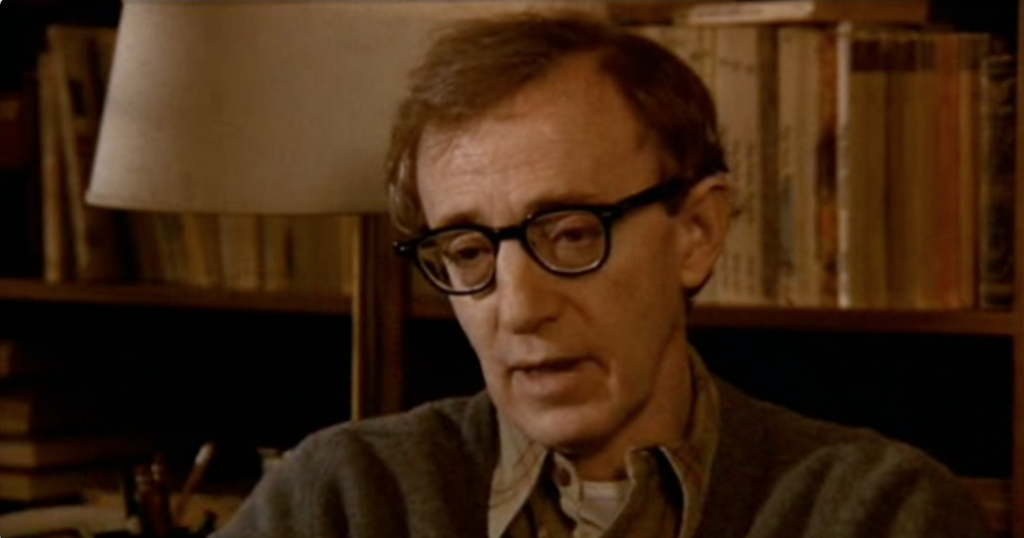 Woody Allen stars as Gabe Roth, a teacher who is married to Judy (Mia Farrow). When their best friends Jack (Sydney Pollack) and Sally (Judy Davis) announce they are divorcing, it leads to a road of discovery for all four characters, and their lives are never the same again.
This is the opposite to Manhattan – in many ways. 'Manhattan' is romantic, and beautifully shot with it's deep blacks and stunning cinematography, matched with it's orchestral score makes everything epic. Here, cinematographer Carlo Di Palma uses hand held camera work, smash zooming and documentary style. It is his best work in an Allen film.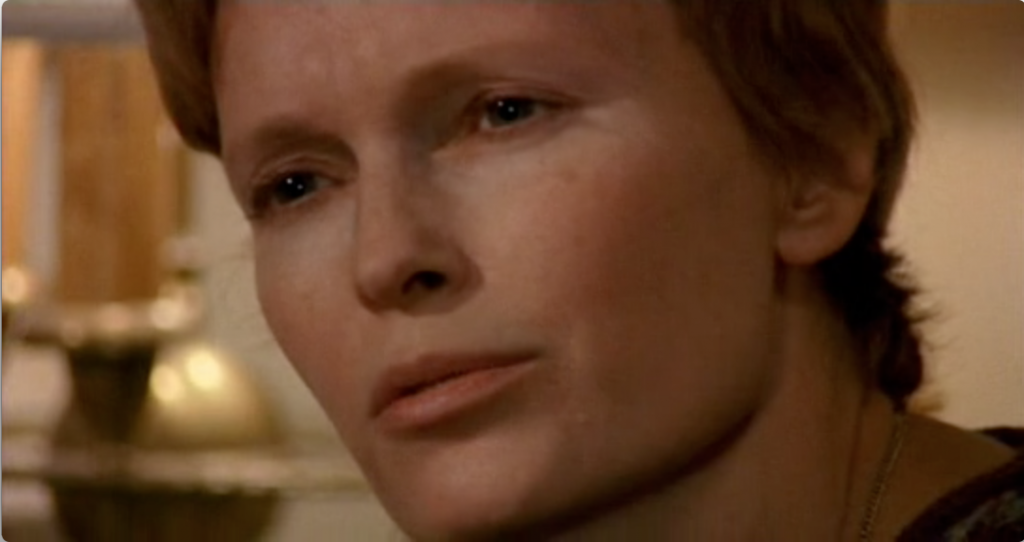 It's the most unromatic film Allen's made – maybe in the history of all cinema. Love is really not a part of it. Even the characters who end up together don't do it for love – it's out of the fear of being alone. There's even a spot of nudity and plenty of swearing – two things that are almost non existence in the rest of Allen's long career.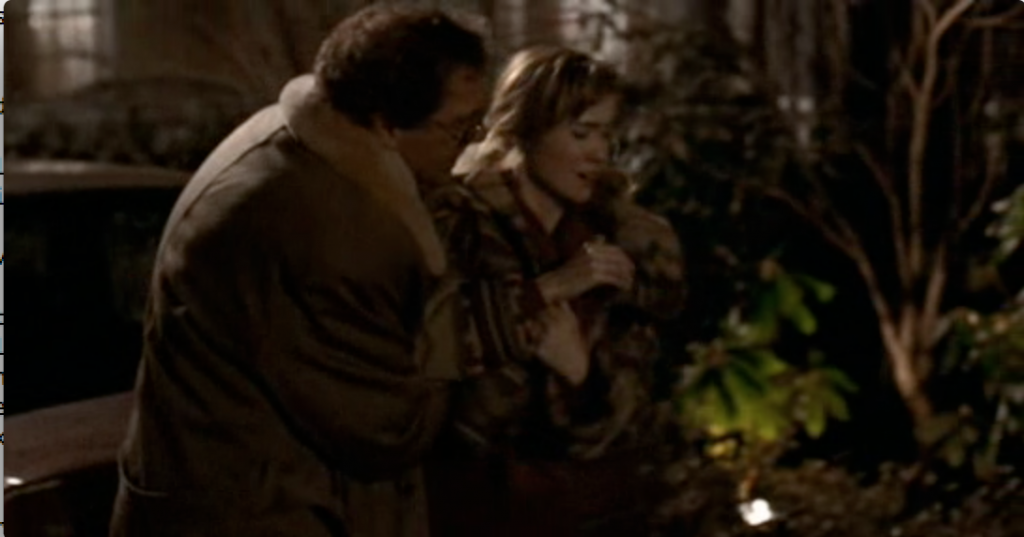 The opening scene is truly masterful. Jack and Sally out on a brave face, and every character is revealed from those opening minutes. Judy takes it too personally, Gabe is too willing to accept. Everything about that scene is a lie, as we will come to know. But it's a recurring Woody Allen theme – that we lie to ourselves to find happiness. The film continues to unravel lies, as everything is said becomes suspect by other witnesses.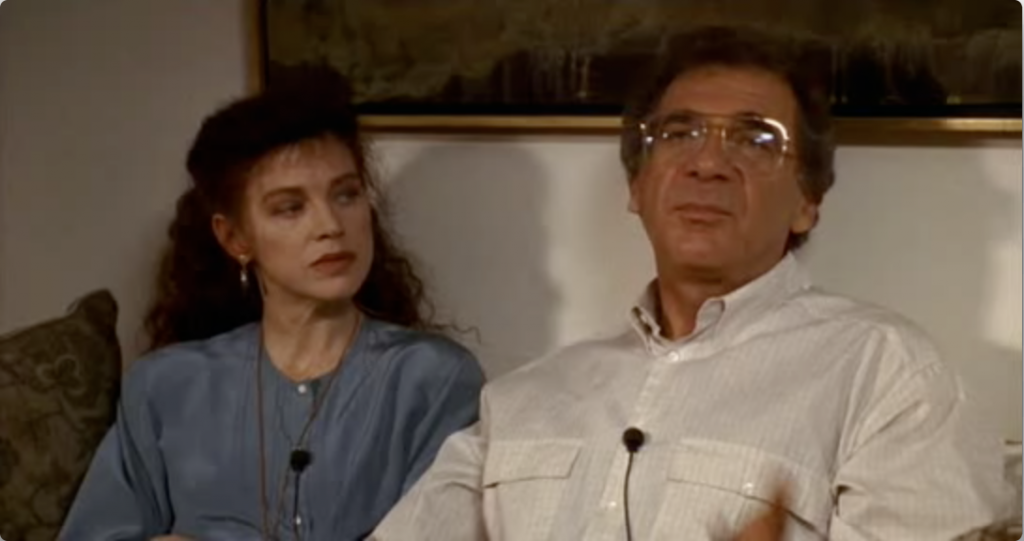 The performances are fantastic. According to A Documentary, Farrows and Allen's relationship actually ended during the filming. Whether she channelled her feelings, or looked past it for the good of the role – we may never know. Pollack, Davis as well as the supporting cast of Juliette Lewis, Liam Neeson and others are all stunning (and are given lots to work with). Neeson in particular plays against type as a needy, loveless widower, and does it wonderfully.
What does it say about Allen, Farrow and that whole controversy? Maybe it's just us, but as the years go by, we don't see it in this film. Whatever you think of the controversy, this is a film about the end of a marriage, and their's had not ended yet. It takes some stretching to get the facts to match. If it had happened after the fallout that would be very different. It is, of course, the last film Allen would make with Farrow.
This truly is one of Allen's best. His scriptwriting is on top form. It's a brutal character masterpiece, and he's made all the right directing choices to back up his script. It's not a happy film, or a crowd pleaser. It makes a terrible date film. But it's the dark side of films like 'Manhattan', and shows the breadth of vison of Woody Allen. We cannot recommend it enough.
Full cast: Woody Allen, Mia Farrow, Judy Davis as Sally, Sydney Pollack, Juliette Lewis, Liam Neeson, Lysette Anthony, Cristi Conaway, Timothy Jerome, Ron Rifkin, Bruce Jay Friedman, Jeffrey Kurland, Benno Schmidt, Nick Metropolis, Rebecca Glenn, Galaxy Craze, John Doumanian, Blythe Danner, Brian McConnachie, Matthew Flint