We recently came across this video that was shared around on Twitter. It's an interview from the late 00s, where Woody Allen sat down and answered 10 questions from fans. The interview was curated by TIME magazine, and they chose some wonderful questions.
Revelations abound. The list of directors that Allen has stolen from. Sean Penn being offered several roles before finally working with Allen on Sweet And Lowdown. And perhaps the beginnings of an idea for To Rome With Love.
It's also amazing how closed of Allen can be. He seems genuinely naive about his place in pop culture, and as self depreciating as ever. We can place this interview as being in the late 00s thanks to a photo of Scarlett Johansson, but it really could have come from any time. Allen's attitude to life seems to be ever consistent.
TIME Magazine has a great collection of videos of their channel, many in this 10 Question format. In the film world, there's plenty of actors including Woody Allen alumni Robin Williams (Deconstructing Harry) and Ewan McGregor (Cassandra's Dream). Directors include John Favreau, James Cameron and Darren Aronofsky and much more.
Of course, Allen has appeared in TIME's print version many times. He has even graced the cover three times.
3rd July 1972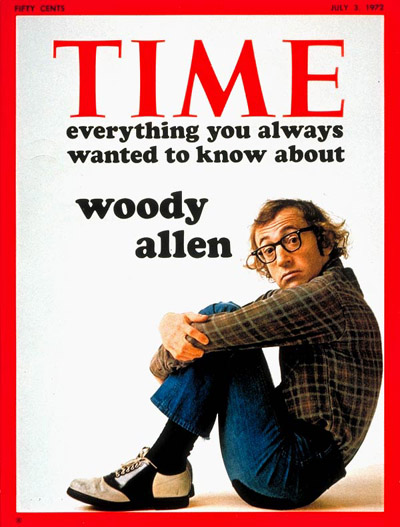 30th April 1979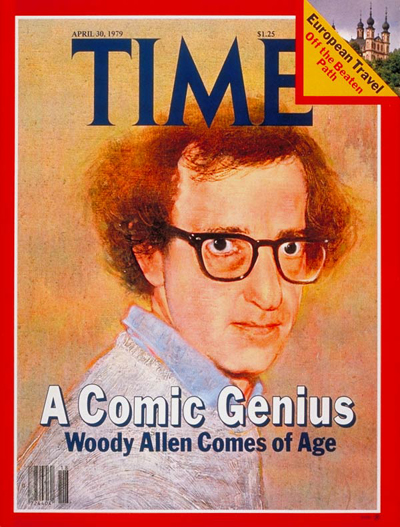 31st August 1992