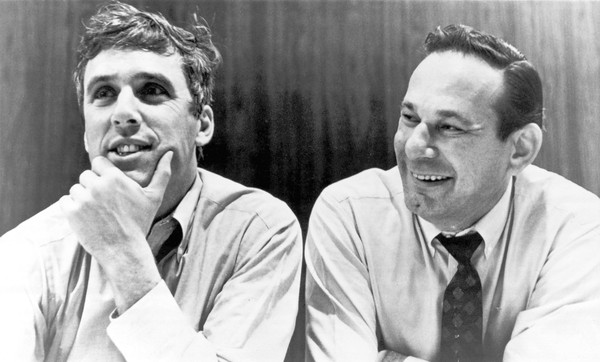 A bit of fun this week. Lyricist Hal David passed away on 1st September 2012. Along with his partner Burt Bacharach, he penned many memorable songs including '(They Long To Be) Close To You', 'Raindrops Keep Falling On My Head', 'I'll Never Fall In Love Again', 'Alfie' and dozens more. Possibly the last great sole lyricist, he will be missed.
But what is Hal David's connection to Woody Allen?
Well, Raindrops… and Alfie are two of many songs David penned for films. Amongst the films that David and Bacharach wrote songs for is What's New Pussycat?, the very first film for which Allen wrote the script. There is, of course, the famous title song, a lovely David and Bacharach confection, made famous by Tom Jones. Both were released in 1965.
But our favourite D&B song from the film is 'My Little Red Book', performed by Manfred Mann in the film. There are many, many great versions of this song.
So here's 'My Little Red Book' from 'What's New, Pussycat?'. It features some wild dancing from Peter O'Toole, and Peter Sellers lurking in the back, and a great 60s feel.
Here's the L.A. Times piece on David's passing.
And hey, here's Tom with 'What's New, Pussycat?' as a bonus.