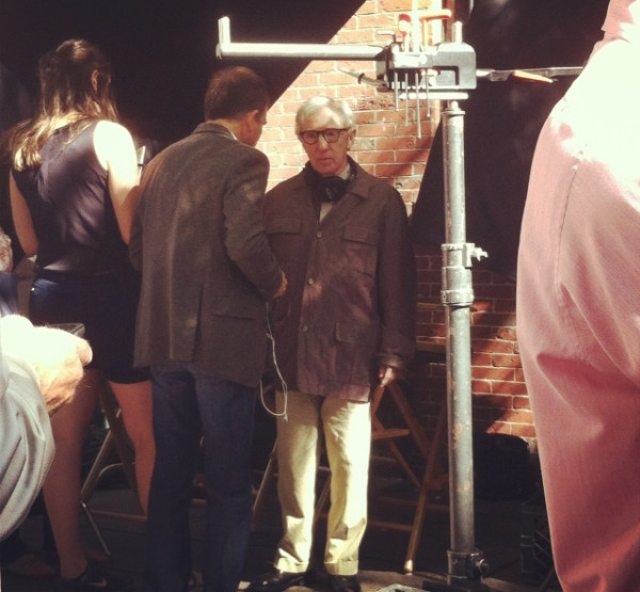 Woody Allen has wrapped the San Francisco filming of his next film last month. This week he moved production to New York City, in particular his old haunt of the Upper East Side, as reported by Gothamist.
Pics have started to appear on Twitter for the NYC shoot. Many of the announced cast did not appear publicly in San Francisco, including Alec Baldwin and Michael Emerson. We know the film is set in both NY and SF. We assume those actors will make up the NY cast of the story.
We are still waiting for more details on this 2013 film, which also stars Cate Blanchett and Sally Hawkins in the main roles.
Woody Allen has a busy year ahead. Allen is likely to move straight from this filming onto his next, acting only, project, 'Fading Gigolo'.
Image of a NYC filming notice below.