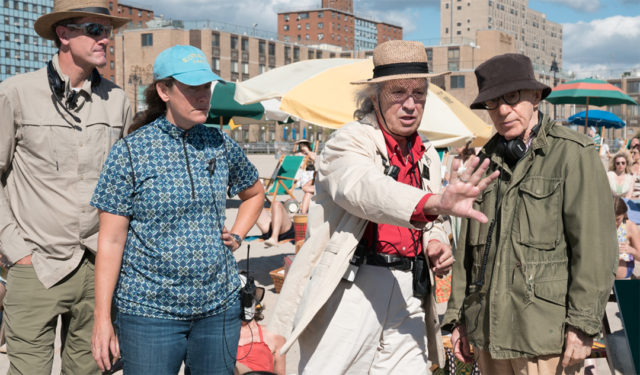 Ever so slowly, the world is returning to normal. At the start of 2019, there was some suggestion that Woody Allen would make his next film in Paris. Since then, COVID 19 hit but Allen himself has confirmed that the script he has is set in Paris and will be along the lines of Match Point. Now a new interview reveals more details on what we believe will be Allen's 2021 Film.
Vittorio Storaro has a new photography exhibition. In an interview to promote it, he confirms that he's returning to the camera for Allen's next film and that production is being planned for August.
"Maybe I might also shoot the fifth film with Woody Allen. The appointment for now is in Paris at the beginning of August, but in the cinema you never know until you are on the set."
Firstly, production has been delayed several times. With Paris and France improving in terms of restrictions, it's good to hear that the project has not been abandoned. The early August time frame is interesting – perhaps the bulk of the shooting will be done in time for the release of Rifkin's Festival in France on 29 September. But there's no guarantee of anything these days, as Storaro himself says.
Second, it's good to get confirmation of Storaro returning. This will be his fifth film in a row with Allen, starting with 2016's Café Society. Allen and Storaro have really developed as a team and it's great to have the pair back. If all works out, he will equal Darius Khondji as having made 5 films as Allen.
Thirdly and most excitingly, it means that Allen and his team are probably casting right now. Who will be in it? Time will tell. But almost every actor in Paris would be available.
Nothing is set and anything could push the dates back. But with vaccinations rolling out, it seems likely cameras will roll before the year is out.
More news as it happens, and hopefully it comes soon.