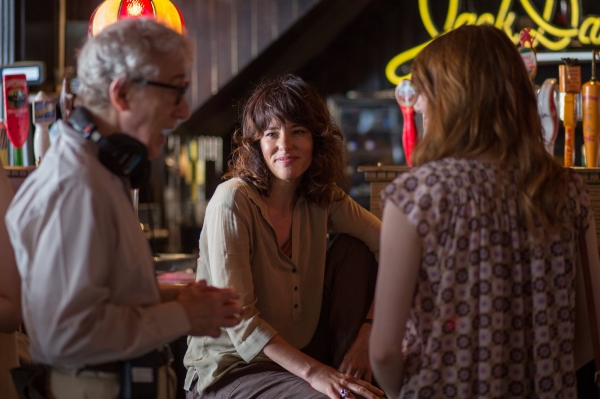 We've hit 12 weeks since the release of Irrational Man, the new film written and directed by Woody Allen. The film is currently rolling out across Europe. We have a box office update and a few more publicity materials from France.
'Irrational Man' has now earned $10,696,387 global box office. US inches slightly to $3.98m. Spain smashes into second with $1.36m. UK ($809), Brazil ($802) and Greece ($650) add to the pack. With French and Italian releases to come, $15 million looks to be in range.
'Irrational Man' opened in Turkey this week. They made some new review cards featuring stars Emma Stone and Joaquin Phoenix.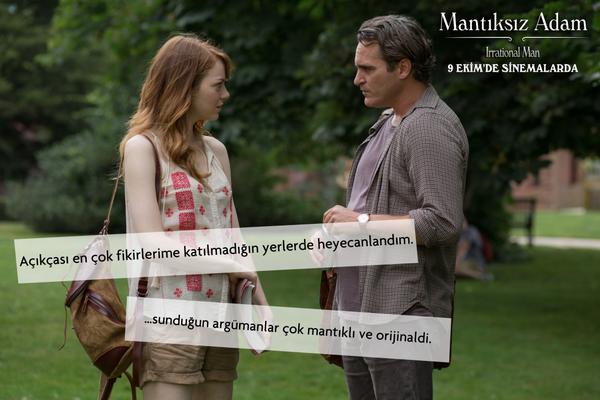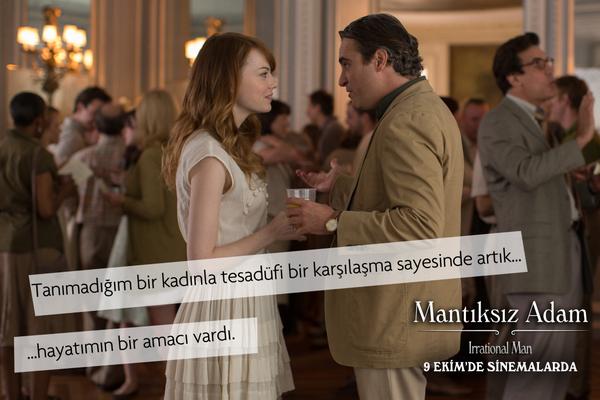 The French did the same. These look incredible, and also include Allen and Parker Posey.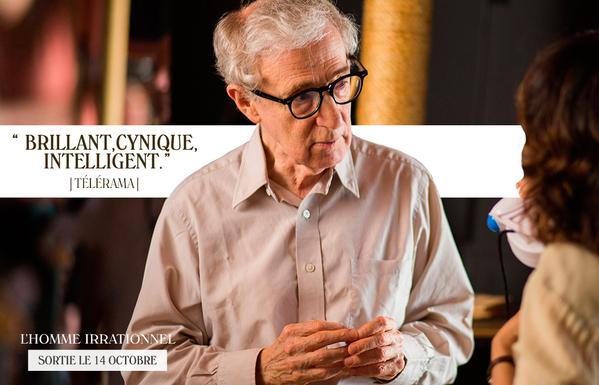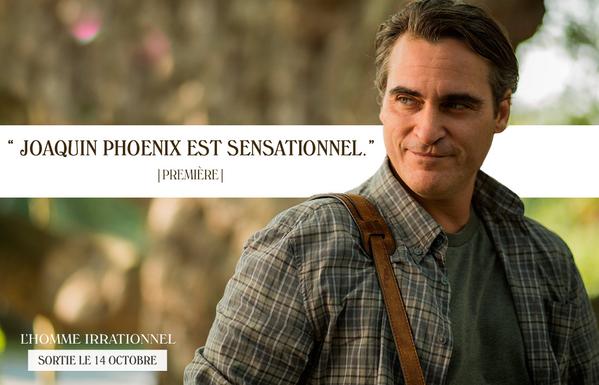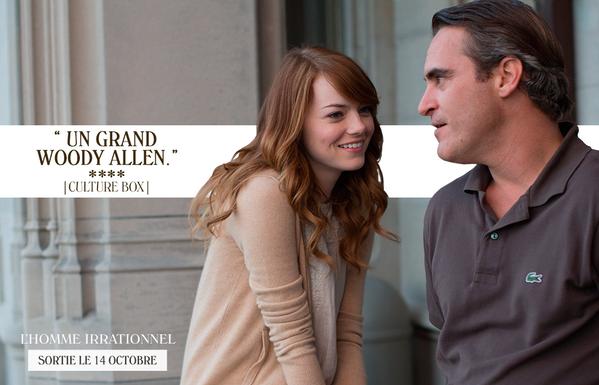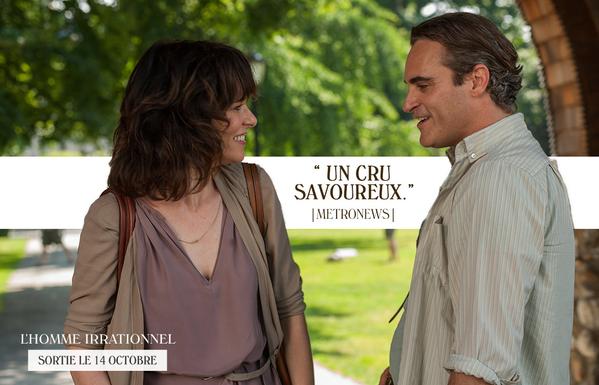 Part of that is the photography from Sabrina Lantos. Check out her website.
Finally, check out the TV ad for 'Irrational Man' from Spain!
France next week should make a big dent in the box office. Lets see how well it goes.