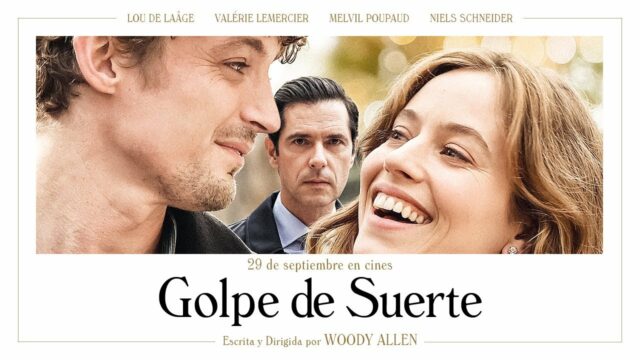 Woody Allen's 50th film is set to be released in just a couple of months. Called Coup de Chance, the film was shot in Paris last year. Along with a previously announced release date in France, we now have a release date for the film in Spain. In Spanish, the film is called Golpe de suerte, and will be released on 29 September.
The Spain release is just two days after the film premieres in France. This coincides with rumours that Coup de Chance will play at the Venice Film Festival which runs from 30 August – 9 September.
Here's the Spanish trailer.
The synopsis so far is simply – A story of love, passion and crime set in contemporary Paris. We know the film is about affairs and murder. It stars Lou de Laâge, Valérie Lemercier, Melvil Poupaud and Niels Schneider.
The Spanish distributor is Wanda Films, working with Allen for the first time.
The close release date is interesting as it seems people aren't waiting for reviews or hype – they just want this film out there. It will be interesting to see if more European dates follow quickly. Hopefully a lot more announcements to come!
Here's the full Spanish poster.