We eat our words. Just as we thought production on Woody Allen's 2016 film was winding down, we had another big public shoot with three of the principal stars. We have lots of new pics of Blake Lively, with Jesse Eisenberg and Kristen Stewart also spotted.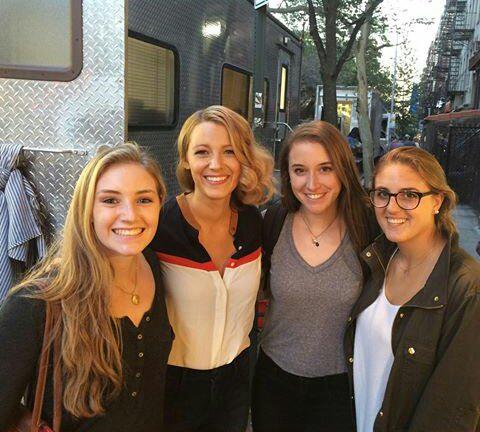 Lively was very visible in a shoot that took place on East 7th Street, East Village. She posed for some photos with fans. Her hair and make up was done but she kept her outfit hidden. 
Eisenberg and Stewart were also spotted, walking down a street in Morningside Park, Upper West Side. Allen was also spotted, as well as awesome vintage cars.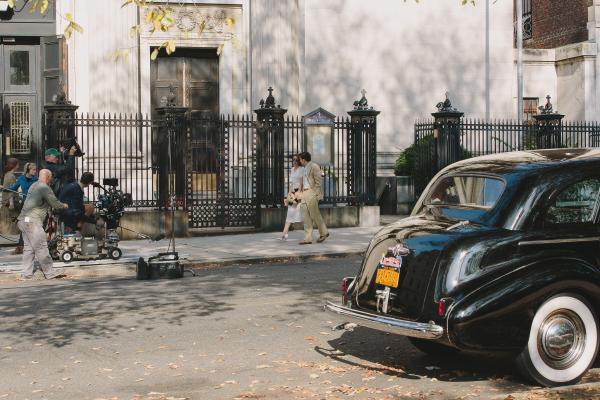 in front of my building this morning–stumbled right into a Woody Allen film. pic.twitter.com/MlFYbgjC3S

— Irene Mantel (@DidiMantel) October 8, 2015
Kristen arriving on the set of the New Woody Allen Project earlier today!! via @KStewartBR pic.twitter.com/PjYWXYRoAt

— Jess KStew (@jess_kstewart) October 9, 2015
There was a report about the use of $7m townhouse for a scene in the New York Post. The house was on 627 West End Ave. 
Conal Fowkes was also back on set, performing and being on screen. 
Great to be on the set of Woody Allen's new film again. Beautiful old NY theater! #JesseEisenberg #KristenStewart

— Conal Fowkes (@conalfowkes) October 8, 2015
Filming is due to wrap in mid October, which means there's probably only a couple of days left. We'll see if there us anymore star spotting in these last few days.