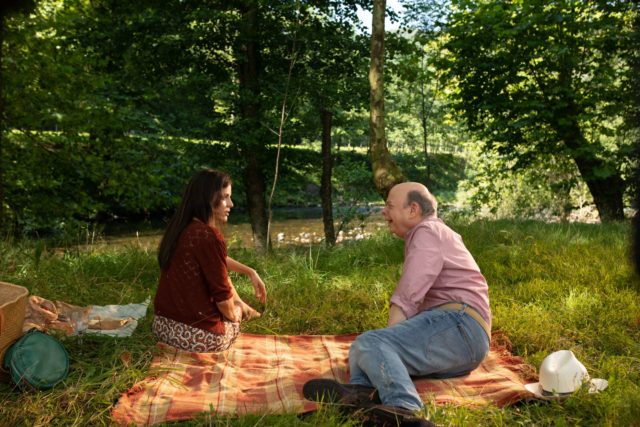 Rifkin's Festival – the latest film written and directed by Woody Allen, has set a French release date. It will open in French cinemas on 29 September, distributed by Apollo Films.
There hasn't been an official announcement, but it seems the date and distributor was confirmed by information around the wider release schedule. So no French trailer or anything yet. Apollo Films is a relatively new company and this is their first Woody Allen film. They were founded in 2017.
https://twitter.com/woodyallenweb/status/1399744633563922434
Rifkin's Festival was made in 2019 but with the world the way it is, it is still only starting to roll out around the world. French cinemas have been closed for over a year and this release date is good news.
The film stars Wallace Shawn as Mort Rifkin, a former film teacher who visits the San Sebastián Film Festival with his wife played by Gina Gershon. He has a crisis whilst there, and starts imagining his life in the films that he taught.
So far the film was released in two major territories – Spain and Italy. Both were released when cinemas were not at full capacity, but distributors have used a big name in Woody Allen as a way to get people back into the cinema. France loves Allen so this should be a shot in the arm for French cinemas.
Cinemas are mostly still in trouble around the world, and the rollout of this film will probably remain slow. Allen's previous film, A Rainy Day In New York, is still slated to open in some markets like China.
More hopeful is the improvements of the COVID situation in France means that things might finally move forward with Allen's 2022 film, which he says he will shoot in Paris and will be along the lines of Match Point.
Rifkin's Festival is also set for release in Turkey (6 August) and Portugal (26 August).
More information as it happens. Hopefully more countries get announced soon.