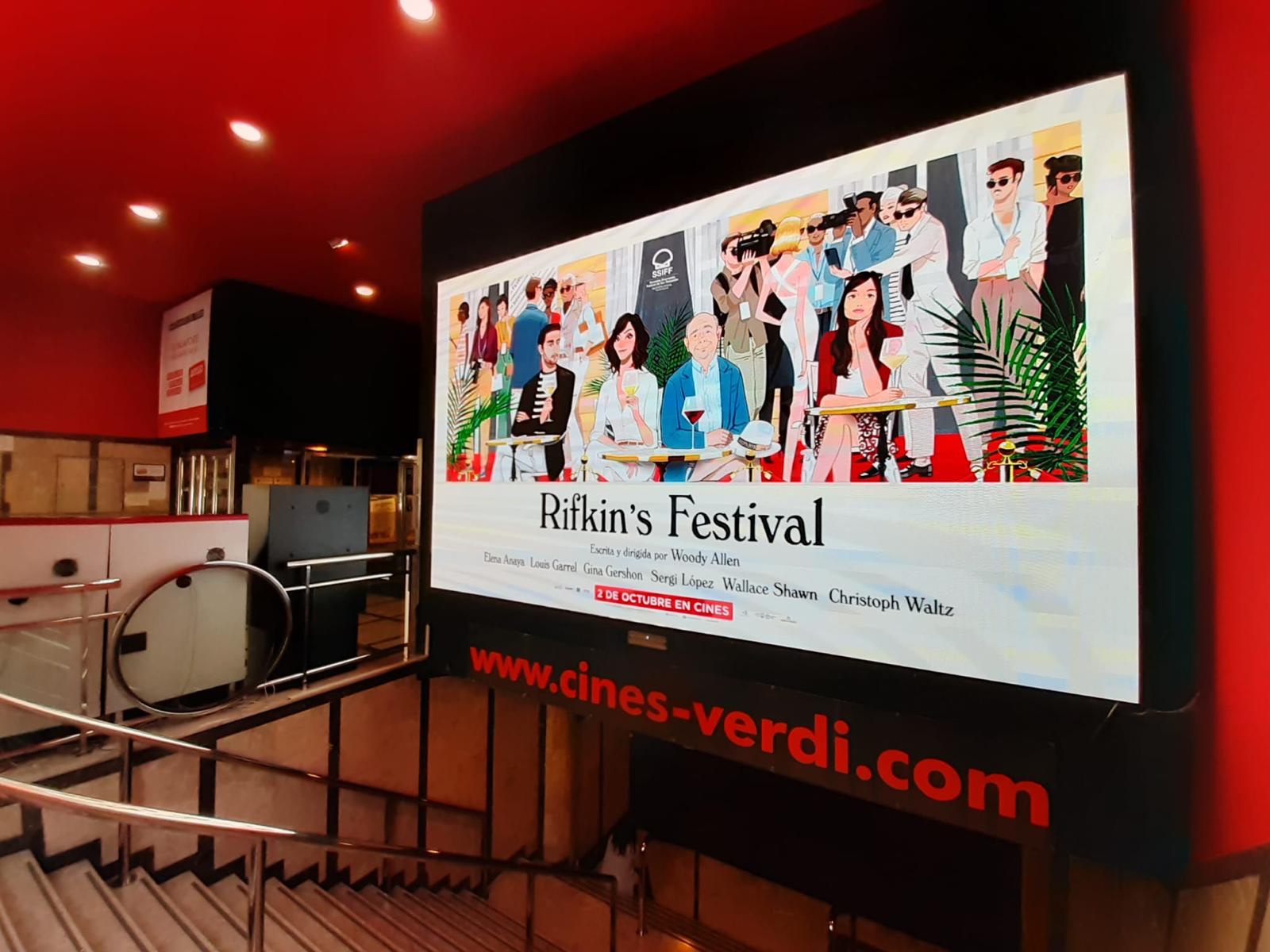 The 49th film written and directed by Woody Allen is out now to the public…of Spain. Filmed and produced in Spain, Rifkin's Festival recently premiered at the San Sebastián Film Festival. European critics loved it, and even American ones gave it the usual begrudging respect.
The film stars Wallace Shawn as Mort Rifkin, who goes to the San Sebastián Film Festival with his wife, played by Gina Gershon. The couple's relationship is falling apart, and they both find new loves – and new fantasies – in Spain. The film also stars Elena Anaya, Louis Garrel, Sergi Lopez and Christoph Waltz.
According to Variety, the film opens in the largest screen count ever for an Allen film in Spain. Although that has to do with how cinemas are working at reduced capacity at the moment.
The film has also set an Italian release. It's coming out 5 November.
"Rafkin's Festival", il #nuovo #film di @WoodyAllenPages @WoodyAllenDaily Allen arriva al cinema dal 5 novembre. Prime immagini https://t.co/j7Mt1fpyxW via @Il Profumo della Dolce Vita

— ProfumoDiDolceVita (@RossellaSmira) October 1, 2020
No word on the film opening in other countries, mainly due to the pandemic. International sales are in place, but no real release date has been announced. No doubt it will open throughout Europe, but it remains to be see if distributors will delay until next summer, when Allen's films do really well, or put it out straight away.
Meanwhile, Allen's 48th film, A Rainy Day In New York, opens in the US later this month. It seems likely that Rifkin's Festival will see a US release in 2021.