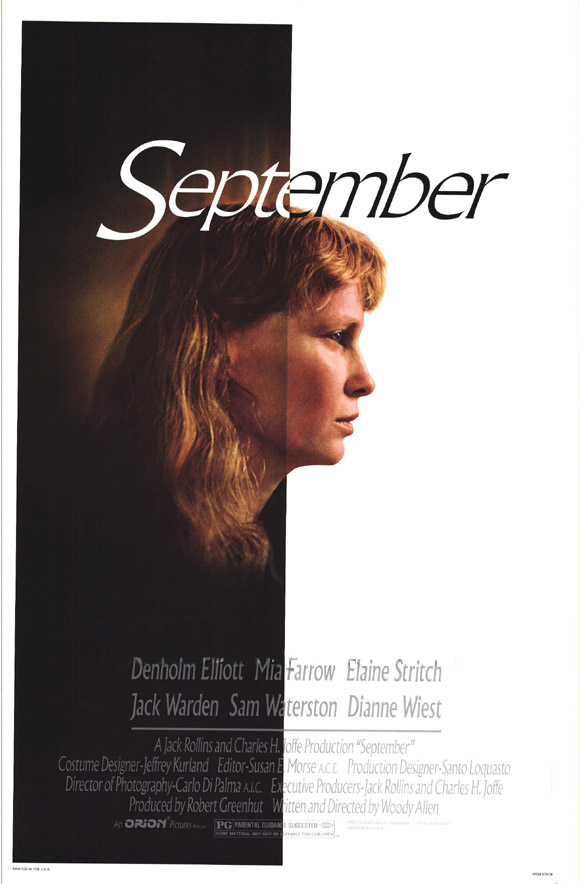 September marks the beginning of a series of serious dramas, many of them troublesome, that Allen directed. It is one of Allen's most humble films – with one setting and a handful of characters, it is a play on film. It has some great performances, but in the end it lacks much of Allen's flair.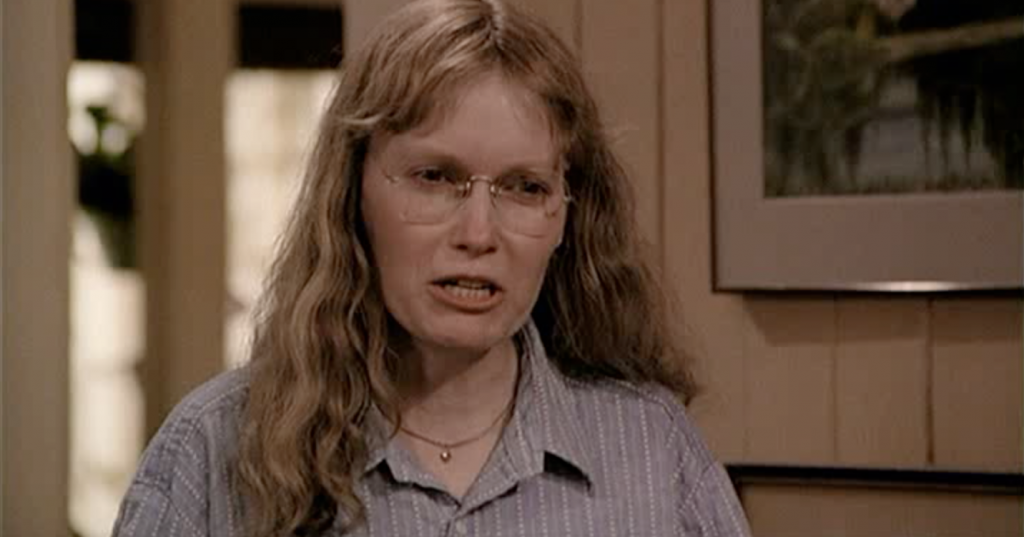 'September' is a story set in one holiday house over a couple of nights. Mia Farrow stars as Lane, a woman who's recovering from a suicide attempt. She is spending the summer there with a friend Stephanie (played by Dianne Wiest). Two men, both who live nearby enter their lives, as well as Lane's mother Diane (Elaine Stritch) and her husband.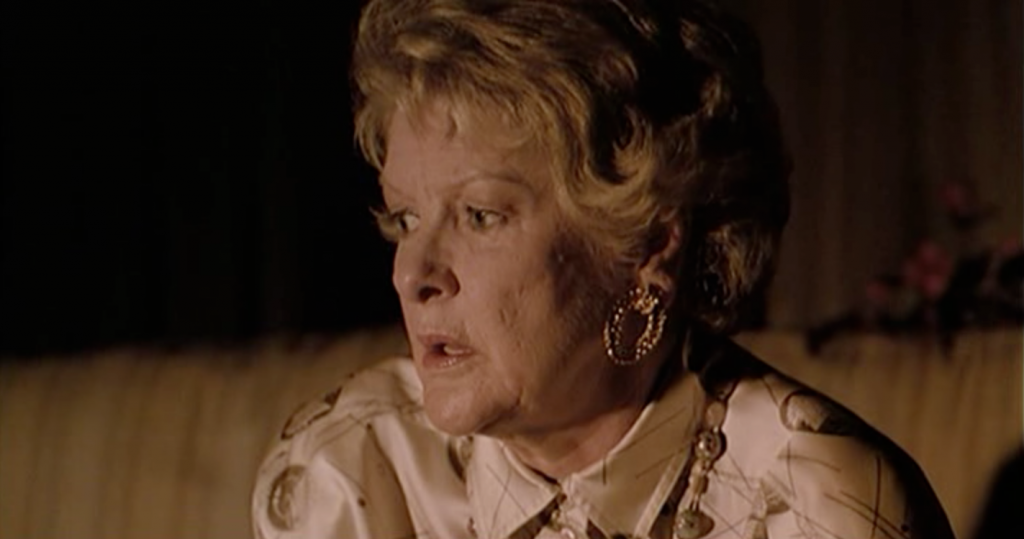 The film moves slow, and it's only 82 minutes long. There's barely a plot, as the characters dance around their feelings, keeping secrets inside. The last 20 minutes rushes along as revelations tumble through, but in the end nothing changes, and the film feels largely unsatisfying. Director Roger Corman says very few films couldn't afford to lose a third of their running time, and even with the length here, it holds true.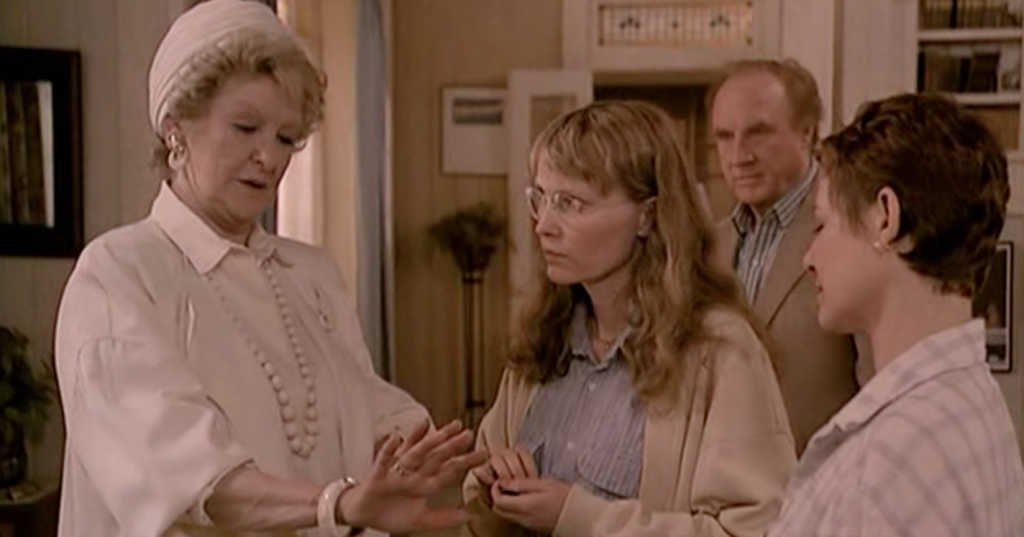 The most famous story about 'September' was that the entire thing was shot twice, originally with a different cast save for Mia Farrow and Dianne Wiest. Famously unsatisfied with his own work, Allen reshot the whole thing with the cast we have now. Perhaps Allen would do this to everyone of his films if he could. But maybe by then the air was taken out of this film.
But maybe it was a deliberate move. This film feels like it would fit nicely into the recent 'mumblecore' genre. Low key, lo-fi and long shots, natural lighting and single takes. We don't want to say it was ahead of it's time (it's not), but some of the weird artistic decisions don't seem so weird anymore. Joss Whedon, the director of 'Avengers', has a new film next year that is all shot in his house with his friends. Maybe it's time to re-assess this film.
What is great here is the acting. In particular the three women – Farrow, Wiest and Stritch. All three play captivating characters, and all three show how talented they are by dealing with the long, unbroken takes. Wiest's scene on the porch with Sam Waterson is breathtaking. The time that she takes with it betrays the confidence in her acting, even when her character is falling apart.
Beyond that, there's not much else here. Some nice musical moments, some sweet moments, and the camera work (with it's sudden zooms) and cinematography is lovely but nothing special. It does repeat some ground of Interiors and A Midsummer's Night Sex Comedy, but is far darker than both.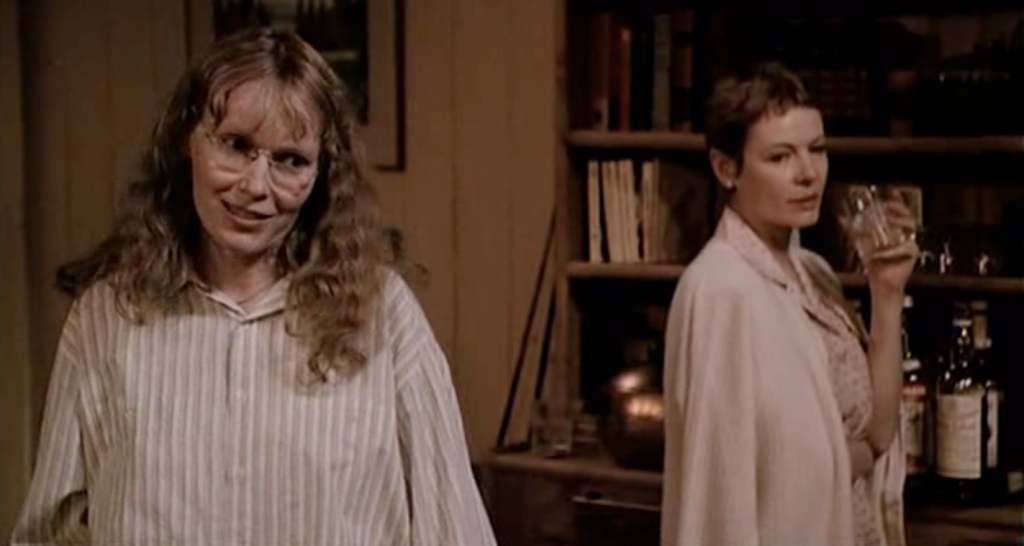 It's a minor work, and a small story. If Allen didn't pump out his one film a year pace, it would probably be a complete bomb. But it's rushed little story, and it's reflected in it's box office takings – one of Allen's very worse. But it's not a bad film by any means.
The full cast: Denholm Elliott, Dianne Wiest, Mia Farrow, Elaine Stritch, Sam Waterston, Jack Warden, Rosemary Murphy