Woody Allen's birthday was 1st December. There were plenty of tributes across the blog world.
Here's Art Magenta: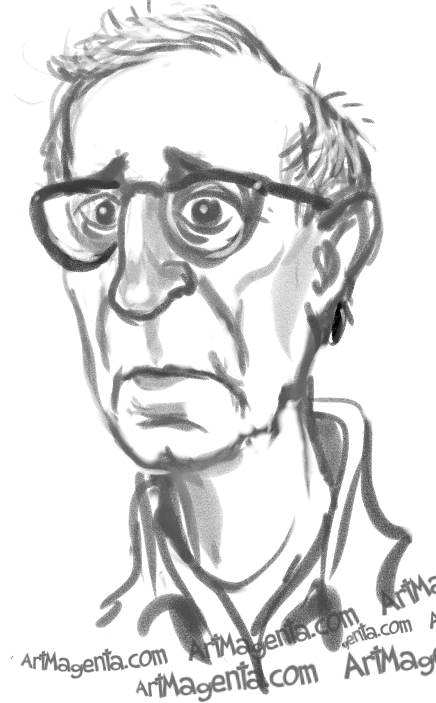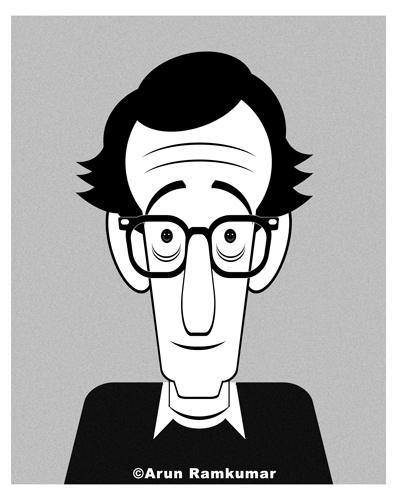 From Twitter user @davidhclowes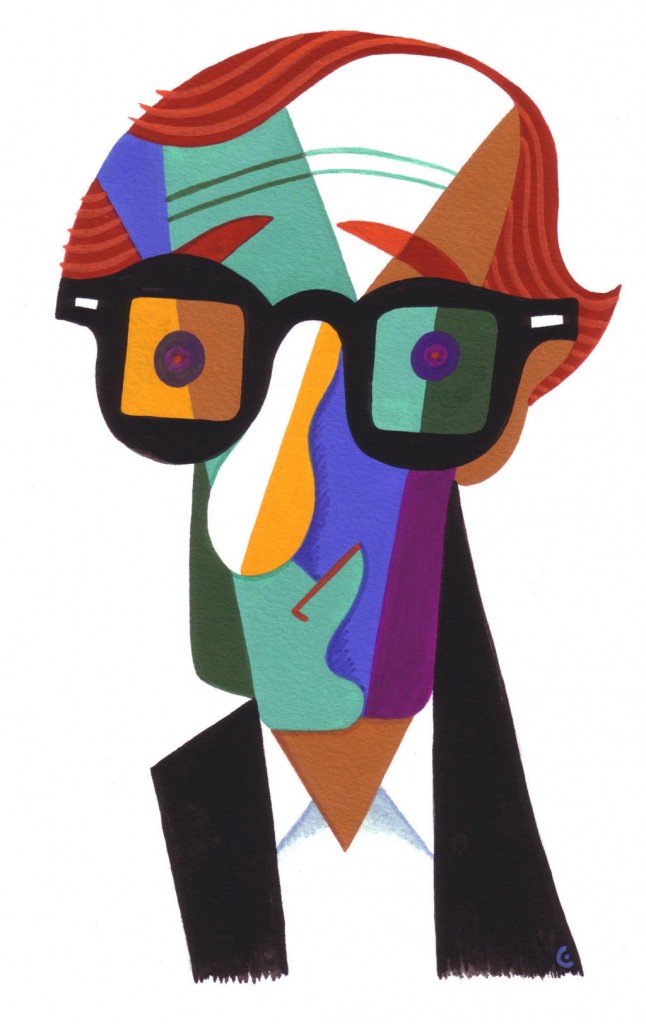 And Neil Davidson: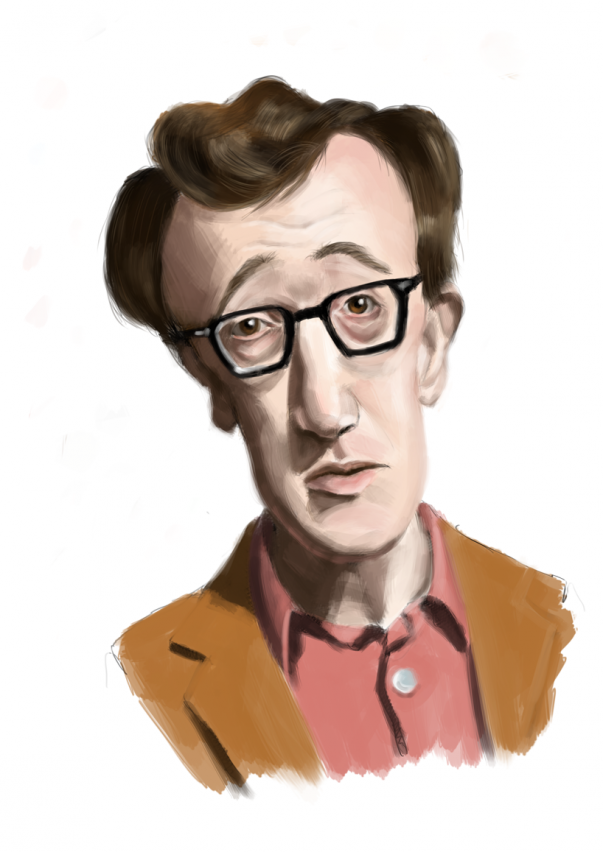 The Huffington Post has 'Woody Allen's 50 Greatest Lines'. Not only from his films but from books like Getting Even and great off-the-cuff comments in interviews, such as this, on being funny:
I don't want to achieve immortality through my work. I want to achieve it by not dying.
Tres Sugar posted their 25 favourite lines on 'love, sex and messy relationships', including this one from Take the Money And Run.
After 15 minutes I wanted to marry her, and after half an hour I completely gave up the idea of stealing her purse.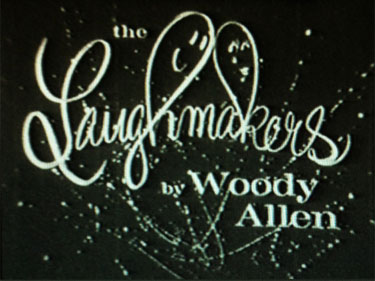 Split Sider has a fantastic write up about a little known TV pilot written by Woody Allen. Called 'The Laughmakers', the pilot also featured Louise Lasser, some years before she married Allen, and Alan Alda, 10 years before MASH and 27 years before working with Allen on Crimes And Misdemeanors.
The pilot can only be seen at the Paley Center for Media, but this wonderful article gives us quite a glimpse. It's as close as some of us might ever get.
Meryl Streep at Woody Allen's New Year's Party in 1979, posted by the folks at Streepsession. 1979 was the year Streep starred in Manhattan.
TV Fury interviewed writer Will Leitch. Leitch has written mainly about sports, but is a big Woody Allen fan.
I had the misfortune of discovering Woody Allen the very year his life fell apart, which has sort of put me in a defensive crouch when discussing him ever since. That said, caring about who an artist is as a person seems to defeat the very purpose of liking art in the first place, though it's understandable human nature that we do it anyway.

But the movie that did it was actually Play It Again, Sam. His character in that movie, the genesis of The Woody Allen Character, is extremely appealing for nerdy kids trying to get girls but not sure how.
Leitch also makes an interesting comparison between Allen and David Letterman in the full article.
New York Social Diary has written about the new book about Saul Steinberg, written by Deirdre Bair. Illustrator Steinberg is best known for his work in The New Yorker. They also reflected on a 1978 exhibition of his work at the Whitley Museum, and a great photo of his fellow New York contributor Woody Allen.
More images including Allen with writer Diana Vreeland and Rolling Stone editor Jann Wenner in their full post.
Speaking of 'The New Yorker', film critic Richard Brody has named To Rome With Love one of his top 10 films of the year. The full list includes Moonrise Kingdom, The Master and more.
A house from Everything You Always Wanted To Know About Sex is still around. It's the house that Lou Jacobi climbs out of, dressed as a woman. Pirromount brought it up.
Actor, writer and director Edward Burns has always cited Woody Allen as an influence. He is asked about him briefly in a new interview with Movable Feast.
Poker Night, a web series about film, has paid tribute to Woody Allen.
Finally, a video of Woody Allen's apparent cousin, talking about meeting him years ago.