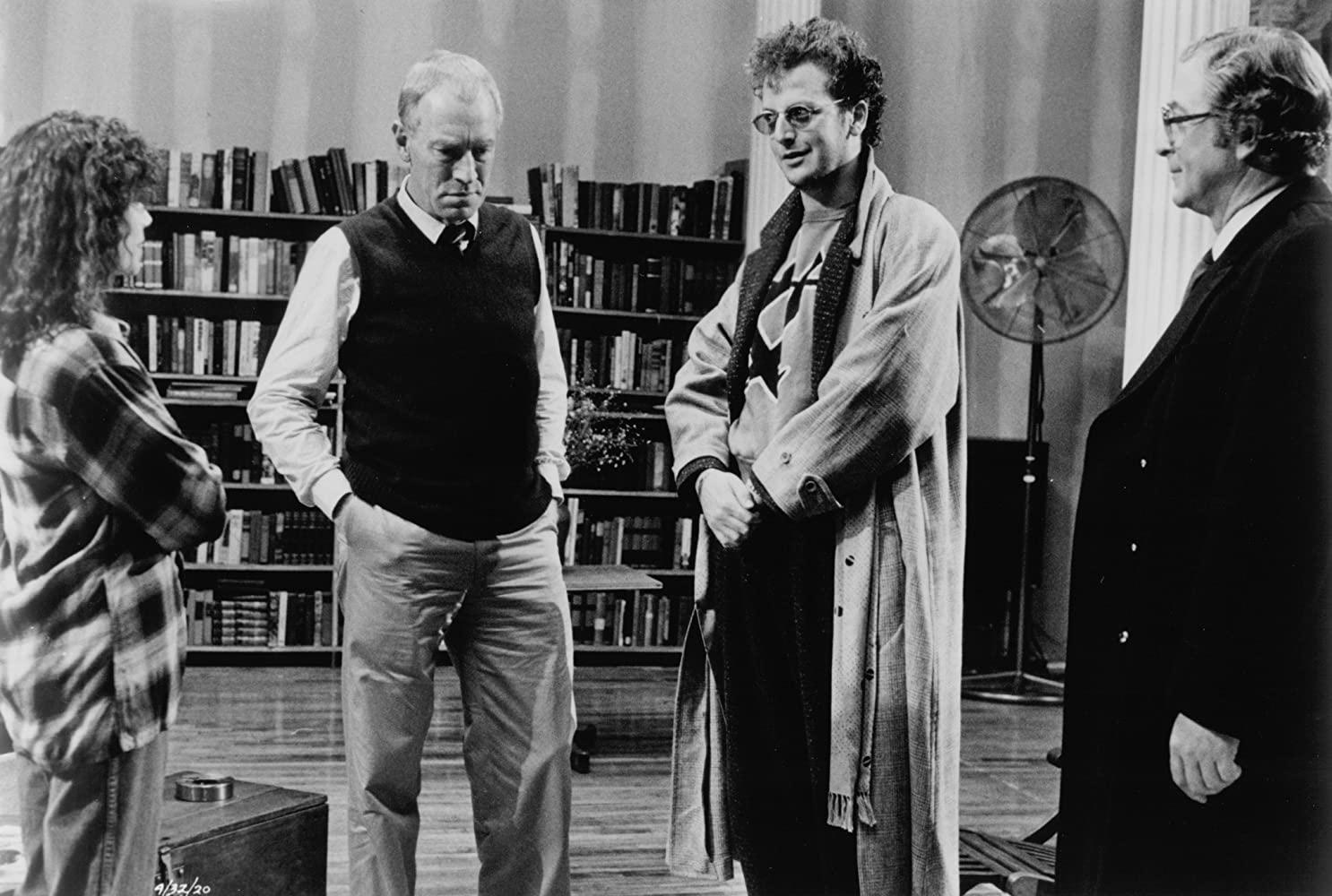 The legendary Max Von Sydow has died at the age of 90. He influence of cinema is incalculable. He starred in some of cinema's greatest works. He inspired Woody Allen and the pair worked together once, memorably in 1986's Hannah And Her Sisters.
Von Sydow's work with Ingmar Bergman are some of the finest films ever made. Allen has often said that Bergman is his favourite filmmaker and Sydow was one of his favourite actors. Allen aped Bergman in many films like Love And Death and Interiors. Allen stole Bergman's crew. And he finally also took his leading man in 1986.
The role was initially going to be American (named Peter) but Allen changed it when Von Sydow signed up. He chose the name Frederick to be more Scandinavian.
Allen, of course, had nothing but praise for Von Sydow.
"Max is so good, the crew applauds. That never happens for an actor. His gift is so large, it's universal. Whether he plays sophisticated or unsophisticated, it doesn't matter."
The respect and adoration went both ways. Says Von Sydow, in 2013:
"It was the beginning of a very nice period and I enjoyed very much playing in that film. I was sorry that it didn't take longer, but I am a great admirer of Woody Allen and I hope he will continue forever."
Daniel Stern, in an early role, remembers being at lunch with Allen, Von Sydow and Michael Caine.
"It was me, Michael Caine, Max Von Sydow, and Woody Allen all at lunch that day. We're at one of these downtown restaurants, and—that's something I'll never forget. I mean, who does not belong at this table? [Laughs.] So I just shut up and listened to the guys regale each other. It was beautiful. I've had a lot of lucky experiences in my life, but that's one of the pinnacles."
Also star struck was Von Sydow's love interest in the film, Barbara Hershey, who was also at the time just starting out. She remembers:
"I was standing on the streets of the city and I remember looking from Mia [Farrow] to Woody to Michael Caine and Max von Sydow, thinking, 'How did I get here?'"
Hershey added this tweet.
I loved Max. I remember watching him sitting quietly in a corner of the set, sketching. The whole crew watched him.
He was an incredible and powerful actor, and a truly beautiful human being. https://t.co/TwRtChfo2d

— Barbara Hershey (@BarbaraHershey8) March 9, 2020
And an update from Woody Allen himself, from Bob Weide.
Spoke with WA today. The business with the book wasn't terribly upsetting to him. (Maybe because other publishers are approaching, plus all the free publicity that has led to a surge in pre-sales.) What was on his mind was the loss of #MaxVonSydow, whom he greatly respected. 1/2 pic.twitter.com/cRBFzqaKF5

— Robert B. Weide (@BobWeide) March 10, 2020
Von Sydow, of course, also starred in many great films like The Exorcist and even Star Wars. He was incredible til the end.
We're going to give away minor spoilers for Allen's upcoming film, Rifkin's Festival. But set photos show that the film will have some fantasy sequences based on other films. And there looks to be a part where Christoph Waltz will play a role made famous by Von Sydow in the next Woody Allen film.
Anyway, with the week we've had, it's worth remembering this line and scene.