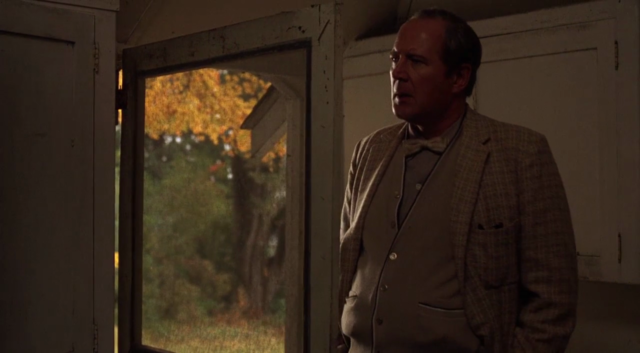 David Ogden Stiers has passed away. LA Times and many others have obituaries.
Stiers will be best remembered for his star turn in the TV version of MASH, his memorable voice roles and many film roles. He was a keen musician and we especially loved him in Star Trek. He appeared in five Woody Allen films in five wonderfully varied roles. As his many faceted career will no doubt be covered by others, we will stick in our corner and look at those roles.
Stiers played Marion's father in Another Woman (1988), years after being a household name. He played the younger version of the character in flashback, with the elder played by John Houseman (Houseman died two weeks after the film was released). It was full circle as Houseman mentored Stiers at Julliard. Stiers had said that this first role was still the favourite of his work with Allen.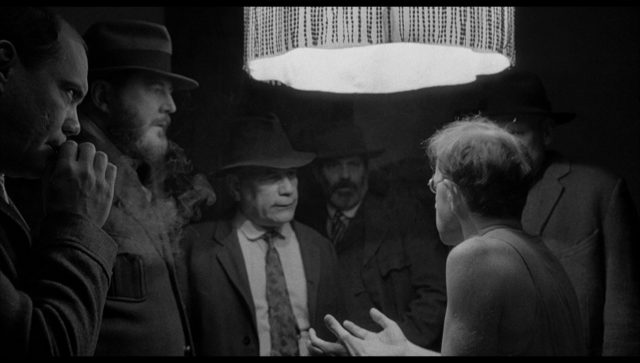 He returned for Shadows And Fog (1991), playing Hacker, one of many mysterious members of a lynch mob.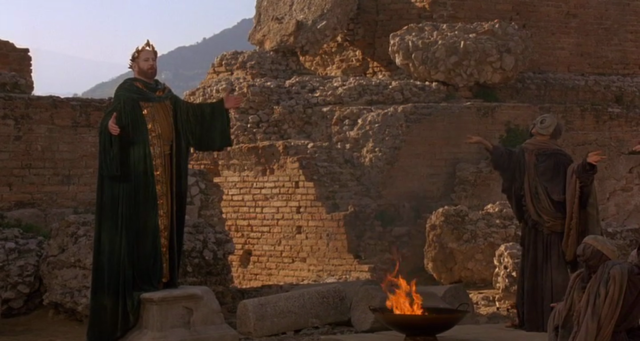 His fine acting and posh voice lent itself to playing a character of Greek antiquity in Mighty Aphrodite (1995), with Stiers joining Allen to film in Sicily.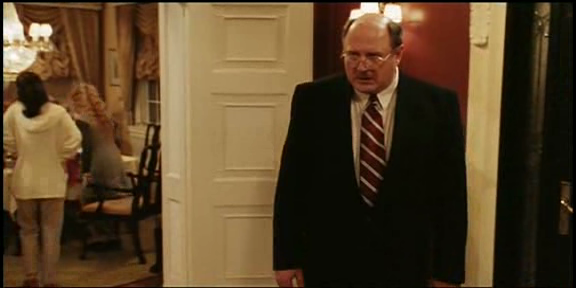 He was reunited with his MASH co-star Alan Alda in Everyone Says I Love You (1996), but didn't get the chance to sing (Stiers has had many professional singing roles). It was pretty thrilling if you're a MASH fan (and we are).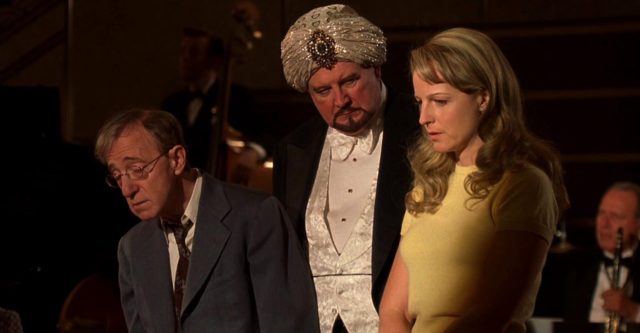 His last time working with Allen was a significant one as Voltan, the magician in The Curse Of The Jade Scorpion (2001). Stiers, talking in 2001, said he enjoyed the process of working with Allen, and his unique style.
"Woody loves the raw, 'sleeves-up', 'ok-here-we- go-let's-go-for-it' style, 'yeah-I-know-the-light's-in-the-wrong-place-but-let's-go-for- it'". He tells the actors on his films that they're completely unbound by the script, they can adlib as much as they want, they don't have to do it the same way twice."
Stiers' five appearances makes him the second only to Tony Roberts in terms of men and times working with Allen (with at least one lead role). According to Stiers, he was surprised every time he got the call. Allen for his part kept coming back to Stiers, and was obviously keenly aware of his talents.
Stiers was 75.