Wonder Wheel is the upcoming film written and directed by Woody Allen. It is set to premiere at the New York Film Festival in October and, as expected, publicity is beginning to ramp up. We have new images and new words from the cast of the film, courtesy of EW.
The images feature Kate Winslet and Justin Timberlake. The setting is the boardwalk at Coney Island where the film is set.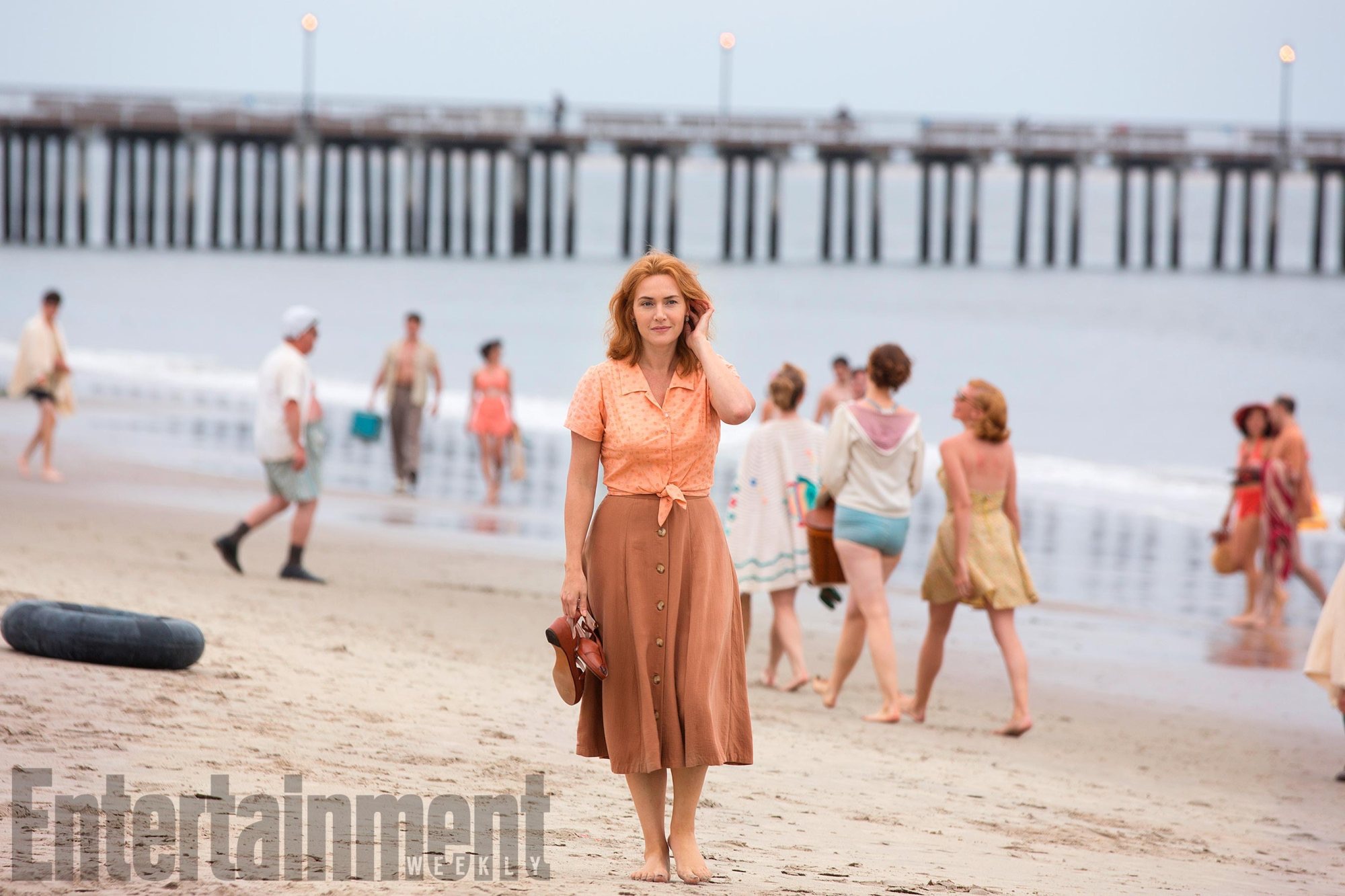 Allen spoke to the EW about the place – and time – setting.
"I grew up fairly near there, and I always thought it was a very colorful atmosphere to have a story in. [In] 1950, I was 15 years old and a perfect age to spend time there, so many of my fondest memories of Coney Island are from those years."
Winslet talked about the complexity of her character.
"There was not one single moment that I was not utterly terrified. It's an incredibly complicated character — maybe the most complicated female character I've ever had the challenge of grappling with."
EW also offered a new plot summary (minor spoilers):
The film revolves around Ginny (Kate Winslet), the wife of a carousel operator (James Belushi), who perks up when she falls for a handsome lifeguard, Mickey (played by real-life handsome person Justin Timberlake). But when her husband's estranged daughter (Juno Temple) resurfaces and also sets her sights on Mickey, it begins "the great unraveling of Ginny," Winslet explains.
Wonder Wheel will close the New York Film Festival on 14th October 2017, followed by a theatrical release on 1st December.