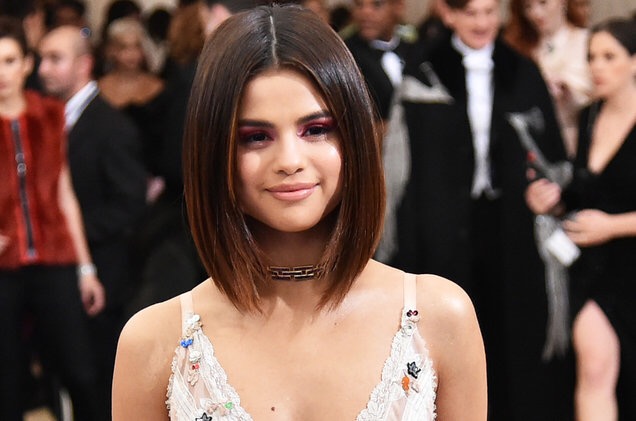 A third name has finally been added to Woody Allen's upcoming 2018 film. We've known the story is about three young people, and two roles would be filled by Timothée Chalamet and Elle Fanning. It has just been announced that Selena Gomez will play the third part. This is Allen's youngest set of leads by some margin. Billboard and many others have run the story.
Gomez is a former Disney star who in recent years has appeared in more acclaimed indie films such as Spring Breakers (2012), The Fundamentals Of Caring (2016) and was involved in the Netflix series 13 Reasons Why.
Gomez is, of course, also a significant music pop star in her own right. It continues a mini trend of Allen working with musicians in recent years – Miley Cyrus (Crisis In Six Scenes), Justin Timberlake (Wonder Wheel) and now Gomez.
The new announcement also confirms Fanning and Chalamet (which we previously reported they were in talks). Also confirmed is Amazon, once again on board as the studio, and due to be their third film with Allen.
We assume production will start soon, to fit in with Allen's film a year schedule. We also assume that Allen will again film in New York. Now that the leads are locked, we expect more details in the coming weeks.
What do you think of the new cast?